Erectile Dysfunction (ED) is a common condition in men or Assigned Males at Birth (AMAB). It can impact the quality of life for many men.
Since its approval by FDA in 1998, Sildenafil also known by its brand name Viagra has revolutionized ED treatment. It is a well-known and widely prescribed choice.

However, there are other Erectile Dysfunction medicines also available on the market. Most of these medicines have mechanisms of action similar to Sildenafil. 

In this article, we will explore these ED medications and compare Sildenafil and its counterparts. 
What other drugs are used for ED treatment
Although Sildenafil is the most prescribed ED medicine, other alternatives are also available.
They are all FDA-approved medications for ED treatment.
Each of those alternatives has its unique benefits and characteristics. These include:
Avanafil
Tadalafil
Vardenafil
They all belong to the same class of medications known as Phosphodiesterase type 5 (PDE5) inhibitors.
All of these medications work by relaxing the blood vessels.
This relaxation improves the blood flow to the penile region, facilitating the erection process.
Also Read: Science behind ED pills – how they works
Comparison of all ED Medications
A simple chart comparing the key features of Sildenafil, Tadalafil, Vardenafil, and Avanafil:
| Drug Name | Sildenafil | Avanafil | Tadalafil | Vardenafil |
| --- | --- | --- | --- | --- |
| Approval Year | 1998 | 2012 | 2003 | 2003 |
| Onset of Action | 30-60 minutes | 15-30 minutes | 30-45 minutes | 25-60 minutes |
| Duration of Effect | 4-5 hours | 6-12 hours | Up to 36 hours | 4-5 hours |
| Efficacy Rate | 70-80% | Approximately 80% | Approximately 80% | Approximately 80% |
| Common Side Effects | Headache, flushing, dyspepsia, nasal congestion | Headache, flushing, nasal congestion | Headache, dyspepsia, back pain, myalgia, nasal congestion | Headache, flushing, dyspepsia, nasal congestion |
| Considerations | Effect can be delayed by a high-fat meal | Rapid onset may provide advantage for some; less affected by food intake | Can be taken daily; not significantly affected by food | Effect can be delayed by a high-fat meal |
| Treats Pulmonary Arterial Hypertension | Yes | No | Yes | No |
| Available Doses | 25 mg, 50 mg, 100 mg | 50 mg, 100 mg, 200 mg | 2.5 mg, 5 mg, 10 mg, 20 mg | 5 mg, 10 mg, 20 mg |
| Method of Taking | Oral, taken as needed, around 1 hour before sexual activity | Oral, taken as needed, 15-30 minutes before sexual activity | Oral, can be taken daily or as needed, at least 30 minutes before sexual activity | Oral, taken as needed, around 1 hour before sexual activity |
Warning:
The side effects listed are the most common ones. This table does not include all potential side effects. Also, the efficacy rates are general estimates and can vary between individuals.
Which ED medication is the best
The "right" ED medication for you depends on numerous individual factors. These factors include
Overall health
Lifestyle
Specific ED symptoms
Presence of other medical conditions
Current medications
The right medication also depends on some personal preference as well. These include how fast you want your medication to work or how long you want it to be effective.

Another important factor while deciding right ED pill is the number of side effects it has.

While your doctor will decide the right pill for you, we will discuss some of these in detail to help you better understand.
The quickest onset of action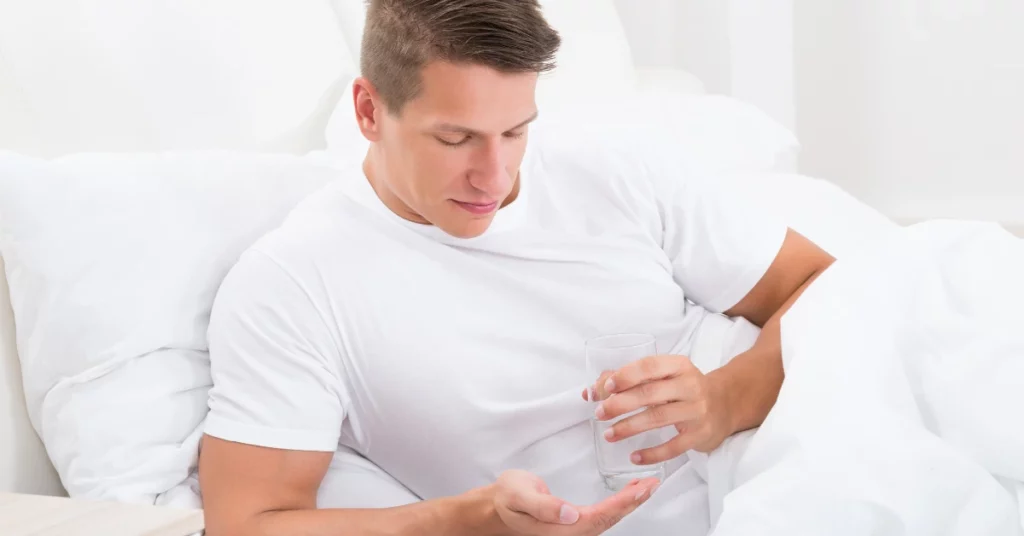 Among all the ED medications, Avanafil starts working the fastest.

Clinical studies indicate that Avanafil can start working as quickly as 15 minutes after taking it orally. This makes Avanafil a suitable choice for those seeking immediate effects.

Sildenafil, Tadalafil, and Vardenafil also work effectively but generally take longer to start working.
Sildenafil start working within 30 to 60 minutes. Vardenafil takes same time as SIldenafil. Tadalafil typically starts working within 30 to 45 minutes.
It's important to remember that the onset of action can vary among individuals. It depends on various factors such as metabolic rate, overall health, and the food in the stomach.
Duration of effects
Among the four ED medications, Tadalafil has the longest duration of action. Tadalafil can last up to 36 hours, earning it the nickname "The Weekend Pill."
Sildenafil and Vardenafil last for about 4-5 hours. Avanafil lasts around 6 to 7 hours.
However, the actual duration can vary among individuals. It depends on factors like overall health, age, metabolism, and other medications they may be taking.
Also Read: Can Sildenafil Become Less Effective Over Time
Order Now:
Tired of taking your ED pill daily, buy
Ceebis
longest lasting pill containing Tadalafil.
Number of side effects
All ED medicines have some side effects. Usually, they are very mild if taken properly as the doctor advises.
Among the four ED medications available Avanafil has the least side effects. However, its generic version is not available.
Even though Avanafil has the least number of side effects, Sildenafil is usually the first line of treatment that a doctor prescribes.
Sildenafil (Viagra) is the oldest and most researched medication for treating ED.
Sildenafil or Viagra was discovered in 1988 by Pfizer. Since then it has been widely used and has most clinical studies.
Clinical studies help doctors better understand risk factors and minimize them. Since Sildenafil has been tested in more clinical studies, it can be the safest option.
Note:
Remember, clinical studies alone do not make it safer. They only help to understand its effect and risks. Always consult a doctor and use medications only as advised.
Conclusion
Sildenafil (Viagra) is the first approved, most prescribed, and most studied medication for ED.
However, there are other medications available for the treatment of ED. These include Avanafil, Tadalafil, and Vardenafil.
All of these medications are taken orally. Sildenafil and Tadalafil can be taken almost 30 minutes before having sex. Vardenafil and Avanafil must be taken 1 hour before sexual activity.
If you want spontaneity in your sexual activity, Tadalafil might be the preferred choice. It has an extended duration of action.
If a quick onset of action is more important, Avanafil could be the right choice.
Sildenafil, on the other hand, is the oldest and has the most clinical research.
Which ED pill to take from Sildenafil and alternatives depends on the individual's specific need. Only a doctor can decide the "right" ED pill for you. 
Also Read: Unveiling the Benefits and Risks of Sildenafil for ED
Frequently Asked Questions
Can I take ED medication if I have other health conditions?
Certain health conditions can interact with ED medication. These include heart, low blood pressure, and liver or kidney disease. 
It's essential to discuss your full medical history with your healthcare provider.
Are there natural alternatives to ED medications?
Some people find improvement with lifestyle changes. These include exercise, a healthy diet, reduced alcohol intake, and quitting smoking. 
There are also natural supplements that some people believe improve ED symptoms. The effectiveness of these supplements needs to be thoroughly tested.
Can I combine different ED medications for better results?
No, you should never combine different ED medications. It will increase the risk of side effects. It can cause interaction and severe health problems. Following your doctor's directions when taking ED medication is always best.
Are ED medications safe to use in the long term?
Most ED medications are considered safe for long-term use. Their safety can depend on individual health factors. Long-term use should always be discussed with a healthcare provider.
How can I regain erectile strength?
Lifestyle changes may help reduce ED symptoms. Eat a healthy diet, limit alcohol consumption, and manage conditions such as high blood pressure or diabetes.
Citations:
When quoting information, ForDailyMedicine always provides full citations. Please read our
Content Information Policy
if you want more details on the methods we take to ensure the continued high quality of our content.
More Articles on Sildenafil