Unlock your full potential: Secure your Viagra sample pack with just one click!
Erectile Dysfunction (ED) is a common condition affecting 30 million males in the US.

ED is the inability to get or maintain a firm erection for sexual intercourse.

Viagra is a popular medicine that treats Erectile Dysfunction.

But many people have misconceptions and concerns about Viagra, leading to questions.

We have conducted an extensive study to help you better understand this medication.

This article will provide you with well-researched and comprehensive information about Viagra.

It includes all the possible answers surrounding the medication.
Table of Contents
What is Viagra
iagra is a prescription medication that treats Erectile Dysfunction (ED) in males.

It is a popular, brand-name medicine manufactured by Pfizer.

Sildenafil Citrate is its active ingredient, which is a Phosphodiesterase-5 (PDE5) inhibitor.

It works by improving blood flow to the penis.

If you have ED, take Viagra 30-60 minutes before sexual intercourse.
How Viagra was invented
Viagra's active ingredient, Sildenafil, was initially formulated to treat Angina (chest pain).

During clinical trials, it was found that Sildenafil was more effective at improving erections.

This led to the decision to market Sildenafil for this purpose.

Sildenafil got FDA approval for treating Erectile Dysfunction in 1998.

Pfizer, who manufactured Sildenafil, marketed it under the brand name Viagra.

Since then, Viagra has been on the market for over twenty years.

This makes it the oldest and most popular ED medicine.
When should I consider using Viagra
You can consider using Viagra if you are facing any of these issues.
You can't get a firm erection every time you want to have sex
You can get an erection but cannot maintain it during sex
You are finding it difficult or impossible to get an erection at any time
You may face these issues occasionally, but if it is a regular problem, it indicates ED.

In that case, you can take Viagra 30-60 minutes before engaging in sexual activity.
Recommended Read- Unlocking the Mystery: What Does Viagra Do
Warning
ED may indicate other serious underlying issues. So, it is important to consult a doctor before taking any ED medicine.
How does Viagra work to treat ED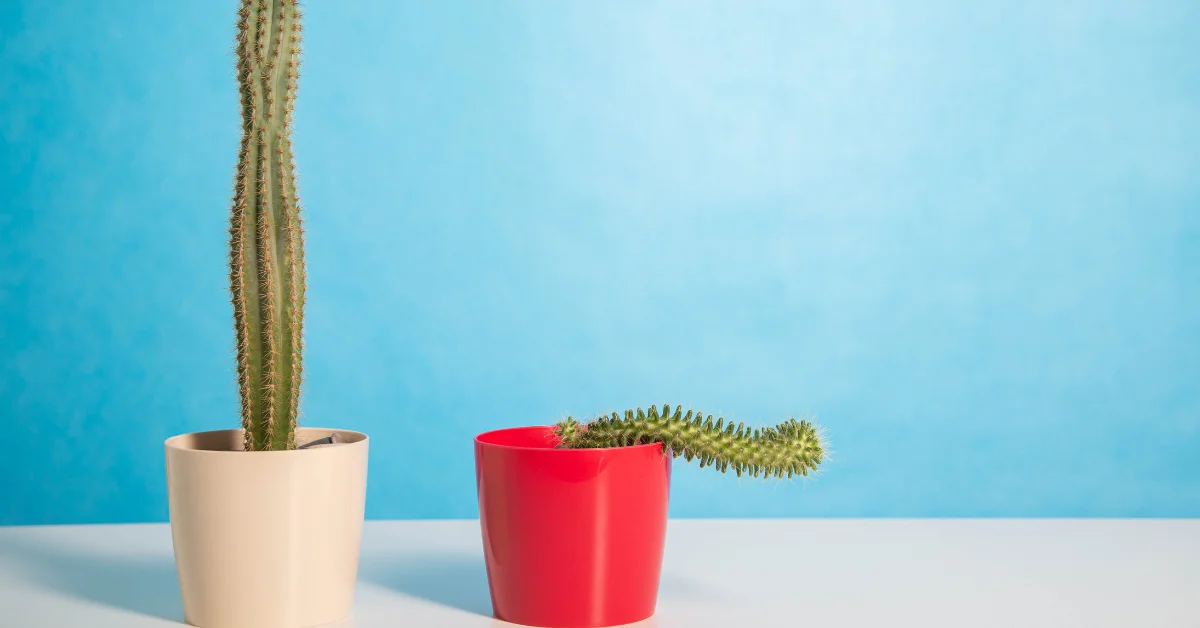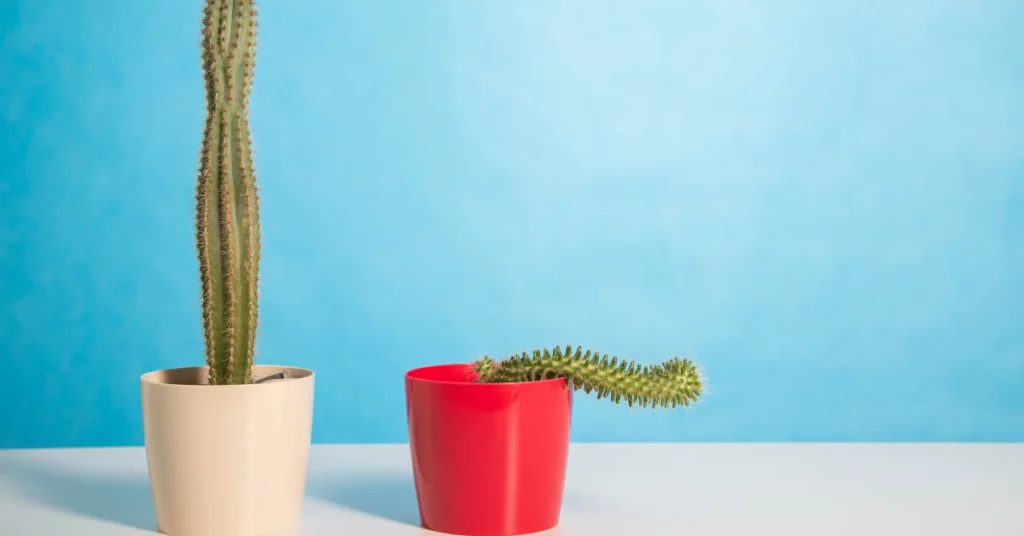 Viagra, containing Sildenafil, is a PDE5 inhibitor.

It blocks the action of PDE5 enzymes found in the penis.

These enzymes are responsible for breaking down cyclic Guanosine Monophosphate (cGMP).

Viagra works by inhibiting the action of these enzymes. Thus, it allows for restoring cGMP levels.

cGMP causes the dilation of penile blood vessels, boosting blood flow to the penis.

Enhanced blood flow helps individuals to get or maintain a firm erection.
Does Viagra always work for everyone
Viagra may not always work.

It is not effective for everyone due to different underlying medical conditions.

Here are some physical and psychological reasons why Viagra may not work.
Nerves malfunction
Peyronie's disease
Venous leaks
Psychological issues like depression, etc.
Fact
Many physiological and psychological factors can cause Erectile Dysfunction. So in the case of psychological ED, Viagra may not be fully effective.
Does Viagra work for the first time
Viagra may not work the first time you take it.

Many people are concerned that Viagra may not work as planned. This increases the risk of sexual performance anxiety.

Also, your health conditions and age may make Viagra less effective the first time.

But before giving up on Viagra, you should try it a few times. As per Ramin, if you've tried Viagra more than five times and it hasn't worked, it may not be an appropriate treatment.
Recommended Read- Science Behind the Magic Pill: How Does Viagra Work
How long does Viagra take to start working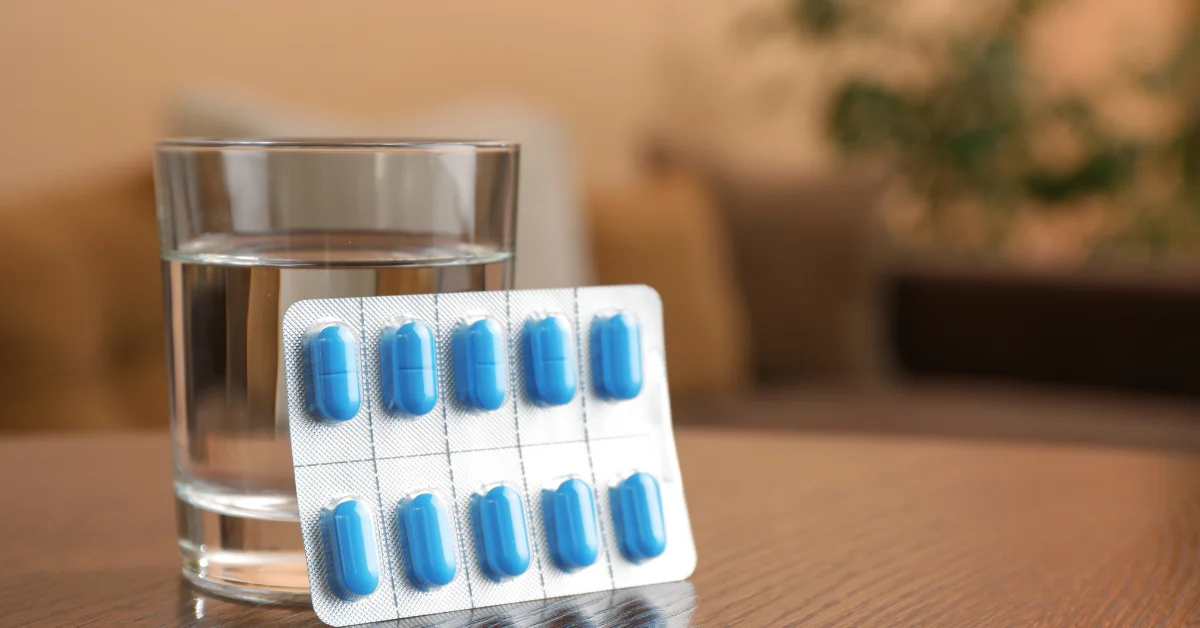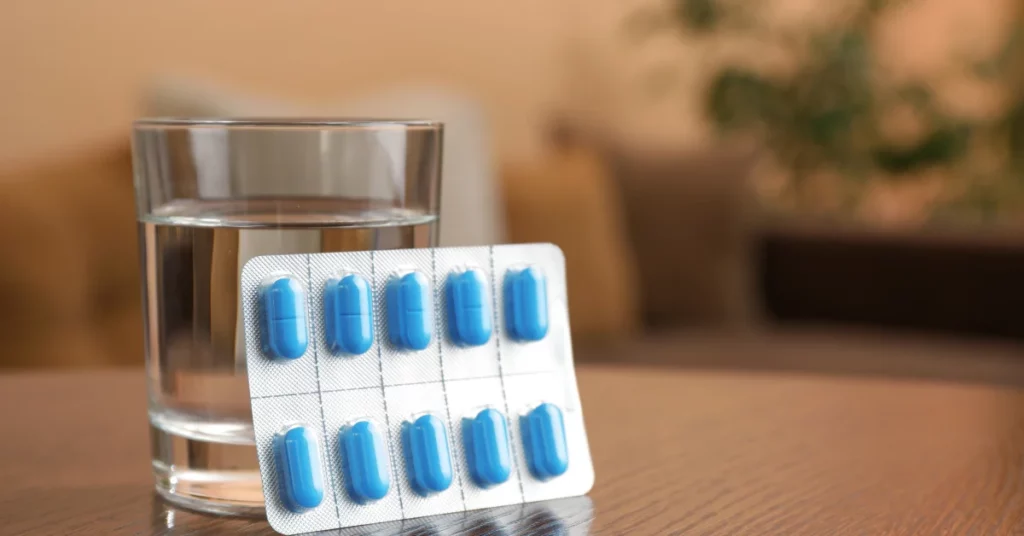 Viagra takes 30-60 minutes to start working.

It does not become effective immediately after consumption. This is because our body takes time to absorb and process the medication.

After ingestion, Viagra needs 30 minutes to reach a sufficient concentration in the bloodstream to become effective.

Although it starts showing effects within 30 minutes, it takes 1 hour to reach its highest concentration.

Factors like your metabolism, age, and diet can affect the onset of action of Viagra.

These timings may vary from person to person.
Is it Possible to Make Viagra Work Faster
No, it is not possible to make Viagra work faster.

Many people think that chewing or crushing the pill will make it work faster.

But that is not the case.

This is because whether you swallow or chew the tablet, it needs time to break down in the digestive tract. It has to undergo many steps before beginning to work.
How to see whether Viagra is working or not
Viagra should help you get an erection within 30 minutes to 2 hours after consumption.

Sexual stimulation is the most important for Viagra to work.

But, if you do not get an erection within four hours of taking Viagra, it means it is not working for you.

In that case, consult your doctor for a different ED treatment for your condition.
Recommended Read- Reviving Intimacy: Proven Erectile Dysfunction Treatments
How long does Viagra last
Viagra's effects last for 3-5 hours in the body.

Maximum effects begin to diminish after 3 hours.

But in some cases, it may last up to 5 hours.

This does not mean your penis will remain erect for three to five hours.

It means more than one erection is possible within this time frame if sexual stimulation is present.
What factors can affect how long Viagra lasts
Many factors can affect Viagra's duration of effects.
Overall health
Psychological state
Age
Dosage
Diet
Medications
The duration of effects varies from person to person based on these variables.
Recommended Read- From Minutes to Hours: How Long Does Viagra Last
What is the right dosage of Viagra
Viagra tablets are available in three strengths, i.e., 25 mg, 50mg, and 100 mg.

The standard dose of Viagra is 50 mg.

Your doctor can increase or decrease the strength of the dose based on your medical conditions.

Take Viagra 30-60 minutes before sexual activity.

Swallow the whole pill. Avoid breaking or crushing it.

Do not take more than one dose in a day.
How should I take Viagra for the best results
Viagra is an effective medicine when used correctly.

Follow these basic steps while taking Viagra to use it best.
Take Viagra 30-60 minutes before sexual intercourse
Swallow the pill with water or low-fat milk
Eat a light meal before taking Viagra
Be sexually stimulated
Recommended Read- A Guide on How to Use Viagra for the Best Results
What if I take too much Viagra
Viagra side effects vary from common to rare.

The common side effects of Viagra include:
Headache
Dizziness
Nausea
Indigestion
Face flushing
These side effects are temporary in nature. They require minimal to no medical attention.

In rare cases, it may cause:
Abnormal vision
Priapism
Chest pain
Stroke
The chances of rare side effects happen when you overdose on Viagra. If you have taken more than one pill in a day, contact your doctor immediately.
Are there any long-term side effects of Viagra
Although Viagra's side effects are temporary, it may cause long-term side effects.

Some long-term side effects of Viagra are:
Decrease in hearing ability
Temporary vision loss
Enlarged heart
Heart palpitations
Irregular heartbeat
Viagra is a well-tolerated medicine. In a very rare scenario, Viagra causes long-term side effects.
Who should not take Viagra
Viagra is not a medicine for all.

It may not be suitable for individuals who are:
Taking Nitrates medicines such as Nitroglycerin
Allergic to Sildenafil or other ingredients in Viagra
Suffering from severe kidney or liver disease
Taking medications for Hepatitis C or HIV
Under 18 years of age
Suffering from heart disease or have had a recent heart attack or stroke
Suffering from unstable Angina or low blood pressure
Also, pregnant and nursing females should not take Viagra at all costs.
Does Viagra expire
Yes, like any other medicine, Viagra does expire.

This is because Viagra's active ingredient, Sildenafil, breaks down over time.

Its chemical structure degrades. Thus, reducing its efficacy in treating ED.

Viagra's shelf life is two years if stored as directed. After its shelf life, Viagra may become ineffective.

The shelf-life of this medicine depends on how you store them.
How to store Viagra
If you properly store the medicines, it may prolong their efficacy.

Some basic points to consider while storing Viagra.
Store Viagra at room temperature between 20-25°C.
Keep it away from damp, moist places
Avoid storing it facing direct sunlight
Do not freeze the medicine
Keep it intact in its original packaging
Also, store it in high cabinets where children and pets cannot reach.
Recommended Read- Does Viagra Expire: All You Need To Know
What is the difference between Sildenafil and Viagra
Sildenafil and Viagra are the same things. 

Viagra is a brand-name medication, while, Sildenafil is an active ingredient in Viagra.

One Viagra's tablet may contain 25mg, 50mg, or 100mg of Sildenafil. 

Thus, we can conclude that Viagra is just a brand name for the drug Sildenafil. 

Cenforce, Kamagra, Suhagra, Caverta, etc., are all generic versions of Viagra. They contain the same active ingredient as Viagra.
Recommended Read- Sildenafil vs Viagra: Unveiling the Differences
Is Viagra available over the counter
No, Viagra is not available over the counter in the US.

It is a prescription-based medicine.

This is because it sometimes has interactions, side effects, and ineffectiveness. These make it necessary to consult a doctor to determine whether Viagra is right for you or not.

Hence, you can access Viagra only with a valid prescription from a licensed doctor.
Recommended Read- Should You Buy Over-The-Counter Viagra or Not
Viagra is one of the most popular ED treatments, with an efficacy rate of 82%.

But for some males, it may not be effective due to medical issues.

In that case, various alternatives to Viagra may be helpful for you.

These include medicines that work like Viagra, over-the-counter Viagra, natural Viagra foods, etc.
What other medicines work like Viagra
Several other medications are available that work, like Viagra for treating ED.

These medicines are called Phosphodiesterase Type 5 (PDE5) inhibitors.
Cialis (Tadalafil)
Levitra (Vardenafil)
Stendra (Avanafil)
All these PDE5 inhibitor medicines work by increasing penile blood flow to the penis.

But their characteristics, like duration of action, the onset of action, and side effects, may differ.
Recommended Read- Erectile Dysfunction Pills: The Solution to Reviving Your Sex Life
What are generic alternatives of Viagra
Generic versions of Viagra are the economical alternative to brand-name Viagra.

They contain the same active ingredient (Sildenafil) as Viagra.

They have the same efficacy and safety as brand-name Viagra.

The only difference between generic and brand-name medicines is the price.

As per Healthline, per dose of Viagra costs $70. On the other hand, per dose of the generic version costs below $7.

Cenforce, Fildena, Suhagra, and Kamagra are all generic Viagra (Sildenafil).
What is over-the-counter Viagra
Over-the-counter Viagra refers to herbal supplements.

You can get them without a prescription.

They contain natural ingredients and are also known as natural alternatives to Viagra.

The OTC natural alternatives that claim to treat ED include
Horny goat weed
L-arginine
Ginseng
DHEA
Yohimbe
Propionyl-L-Carnitine,
But FDA does not regulate them. So, we cannot guarantee their safety and efficacy.
Recommended Read- Discovering the Power of Natural Alternatives to Viagra
What are natural Viagra foods

Many foods are available in nature that are believed to have the same effects as Viagra. These include:
Leafy vegetables
Fish
Oysters
Nuts
Dark chocolates
Green tea
Garlic
Watermelon
They are also considered natural alternatives to Viagra and claim to improve erections.

But there are limited studies to validate the above claims.
Recommended Read- Boost Your Sex Life With Natural Viagra Foods And Drinks
Which foods to avoid while taking Viagra
There are certain foods that may interact with Viagra. Thus, delaying its onset of action or intensifying its side effects.
These include high-fat foods, alcohol, and grapefruit juice.
High-fat meals can delay the absorption of Viagra into the bloodstream by 1 hour.
This reduces its efficacy. As per research, it reduces the highest concentration of Viagra in the blood by 29%.
Alcohol and grapefruit juice should not be consumed with Viagra.
They may hinder Sildenafil absorption and exacerbate Viagra's side effects
Recommended Read- Mixing Viagra and Alcohol: A Risky Affair
Does Viagra make you last longer
Viagra makes you last longer if you have difficulty maintaining an erection throughout sexual activity.

It works by preventing the penis from losing erection during penetration. Thus, allowing you to last longer in bed.

But Viagra does not make you last longer by delaying ejaculation.

It can treat erection issues but not ejaculation problems.
Recommended Read- Beyond Erections: Does Viagra make you last longer.
Does Viagra make you bigger
No, Viagra does not make your penis bigger.

It only helps you attain and sustain an erection throughout the sexual activity.

When the penis is in the erected state, the length and girth of the penis expand.

This leads to the misconception among individuals that Viagra has increased their penis size permanently.

But this is not the case.

When the penis loses its erection, it will return to its original length and girth.

The penis is a fixed characteristic. No pill can alter its size.
Recommended Read- Separating Fact From Fiction: Does Viagra Make You Bigger
Does Viagra help you get an erection after ejaculation
Viagra does help you attain erections even after ejaculation.

But the penis cannot be erect immediately after you ejaculate.

It takes time for the body to get physiologically ready to induce an erection again. This time is called the Refractory period.Viagra decreases the refractory period. As a result, it can produce erections for as long as its effects remain (3-5 hours), but only if sexual stimulation is present.
Does Viagra make you horny
No, Viagra does not make you horny.

It is an Erectile Dysfunction medicine. It has no effect on your sexual desire.

But some individuals have reported that Viagra treats their erection issues which have increased their sexual confidence.

And this may lead to an increase in sex drive.
What other conditions can Viagra treat
Viagra is not just a sex booster.

It treats many conditions other than Erectile Dysfunction.

Sildenafil, the active ingredient in Viagra, is FDA-approved for treating Pulmonary Arterial Hypertension (PAH). It is sold under the brand name Revatio.

Viagra is also used off-label for treating high altitude sickness and Raynaud's Syndrome.
Recommended Read- Unlocking the Benefits: What is Viagra Used For
Can women take Viagra
Viagra has no FDA approval for treating female sexual dysfunction.

Female sexual disorders are different from male sexual disorders.

So, Viagra, containing Sildenafil, may not treat them effectively.

But doctors sometimes prescribe Viagra off-label to treat female sexual disorders. Lovegra is known as Viagra for women. It is a medicine that contains Sildenafil as its active ingredient.
Recommended Read- Can Women take Viagra: Is it Really Safe.
Where to get Viagra
You can get Viagra from any online or local pharmacy with a valid prescription.

Ensure to buy it from an authorized and reliable pharmacy.

Some online pharmacies claim to sell Viagra without a prescription.

Do not buy from such sources, as they may sell counterfeit drugs.

NHS has warned people to be careful while purchasing medicines from online sites.

As per the FDA, all reliable pharmacies should
Have a valid pharmacy license
Provide a physical address and phone number
Ask for a prescription from a licensed doctor
Fordaily medicine is a reliable and safe online pharmacy selling generic Viagra. Shop from such types of pharmacies.
Recommended Read- Where to buy Viagra to enhance your sexual life
Frequently Asked Questions
How old do you have to be to buy Viagra?
You must be 18 years old or above to buy Viagra. This is because the FDA has not approved its use by males below 18 years. If you are 18 or above and have a valid prescription, you can buy Viagra.
How much Viagra should I take for fun?
You should not take Viagra for fun. It is not advisable to use Viagra recreationally. It may raise your risk of side effects and drug interactions. If you have ED and want to use Viagra, obtain it legally. Get a prescription from a doctor and buy it from authentic pharmacies like Fordaily medicine. 
Is Viagra a steroid?
No, Viagra is not a steroid. Steroids are synthetic hormones that improve muscle growth and repair. Viagra is an Erectile Dysfunction medicine. It is a PDE5 inhibitor that does not affect muscle growth or repair.
Is Viagra safe for 20-year-olds?
Yes, Viagra is safe for 20-year-olds if they have a valid prescription from a doctor. FDA has approved Viagra for use by males over 18 years of age.
Citations:
When quoting information, ForDailyMedicine always provides full citations. Please read our
Content Information Policy
if you want more details on the methods we take to ensure the continued high quality of our content.