Experience the power of Viagra for free: Get your complimentary Viagra sample !
Viagra, popularly known as the little blue pill, treats erection issues.

It is a brand-name prescription medication with an efficacy rate of 82%.

Owing to its popularity, it is considered the cure for all types of male sexual dysfunctions.

However, it is a myth! Viagra serves only a specific purpose.

So, what is Viagra used for? Which type of sexual dysfunction does Viagra treat?

This article will elaborate on the uses and benefits of Viagra.
What is Viagra used for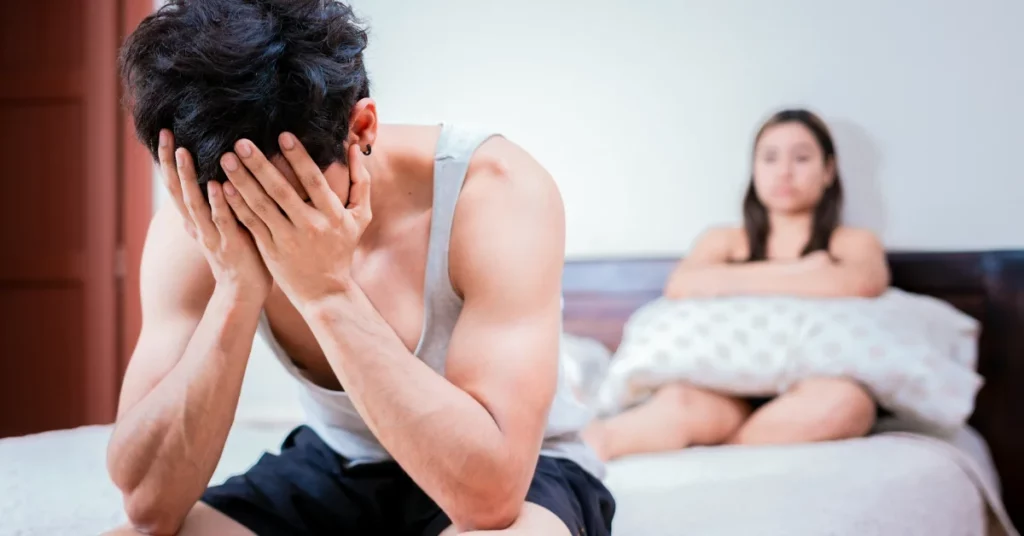 Viagra is used for treating Erectile Dysfunction (ED) in males above 18 years of age.

It contains the active ingredient Sildenafil Citrate, which is a PDE5 inhibitor.

Sildenafil was the first PDE5 inhibitor to get FDA approval in 1998 for treating ED.

Pfizer sold the drug Sildenafil under the brand name Viagra.

What is Erectile Dysfunction

Erectile Dysfunction (ED), or impotence, is the inability of males to get or sustain an erection.

It is a condition when males cannot get or keep an erection firm enough for sexual penetration.

According to NIH, 30 to 50 million people in the US have been affected by ED.

From time to time, individuals may experience erection issues.

But, if it becomes a regular case, it might indicate a condition of ED.

Contrary to popular belief, Erectile Dysfunction can affect individuals of any age.

When anything impedes the blood flow to the penis, Erectile Dysfunction happens.

Poor blood circulation is the primary cause of ED.

Various physical and psychological factors can contribute to poor blood circulation. .

According to Healthline, Viagra is fully effective in treating only ED caused by physical factors.

Viagra (Sildenafil) may not be fully effective in treating psychogenic ED.
Fact
A
study
states that combining Sildenafil and Cognitive-Behavioral Sex Therapy was superior to Sildenafil alone in treating psychogenic ED.
How does Viagra treat Erectile Dysfunction
As mentioned, poor blood circulation causes Erectile Dysfunction.

So, Viagra (Sildenafil) works by improving blood flow to the penis.

It is a PDE5 inhibitor that blocks the action of Phosphodiesterase Type 5 (PDE5) enzymes.

PDE5 enzymes are responsible for breaking down cyclic Guanosine Monophosphate (cGMP) levels.

Viagra blocks this enzyme and restores cGMP levels.

cGMP helps in the dilation of penile blood vessels. Thus, boosting blood flow to the penis.

Enhanced blood flow is needed to help individuals get firmer, long-lasting erections.
Recommended Read- Science Behind the Magic Pill: How Does Viagra Work
How to use Viagra for best results
Viagra (Sildenafil) is an effective medicine. It is essential to use it correctly to get the best results.
Here are some tips on how to use Viagra for the best results.
Stick to your doctor's prescription
Take Viagra on an empty stomach
Be aware of potential side effects
Check for Viagra's interactions
What is Viagra used for other than ED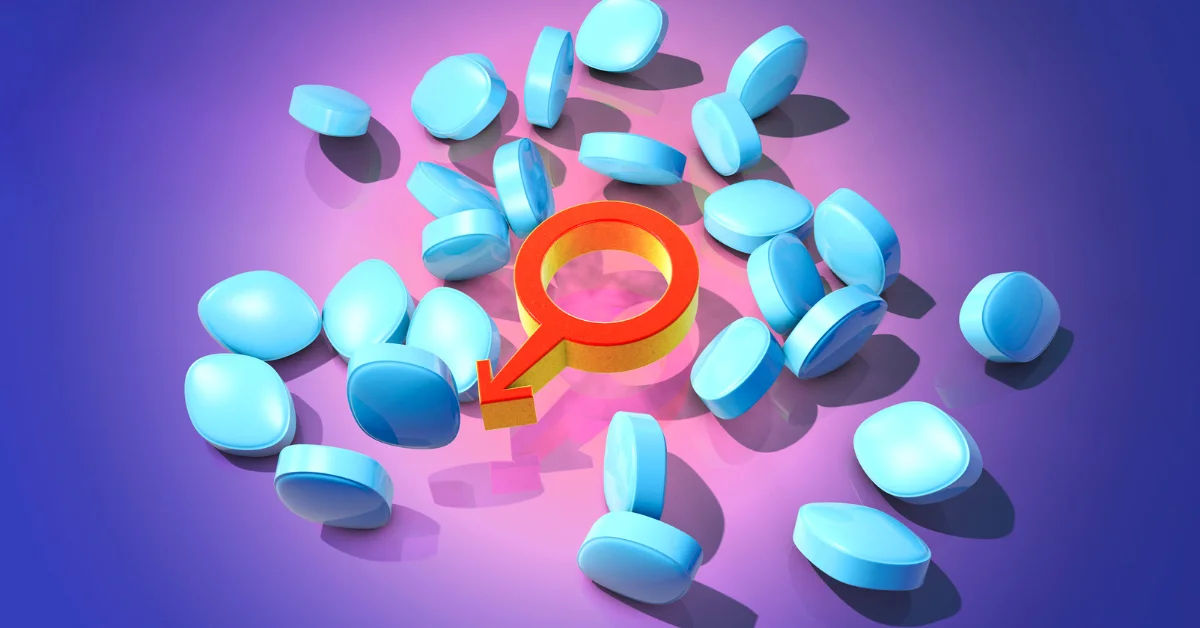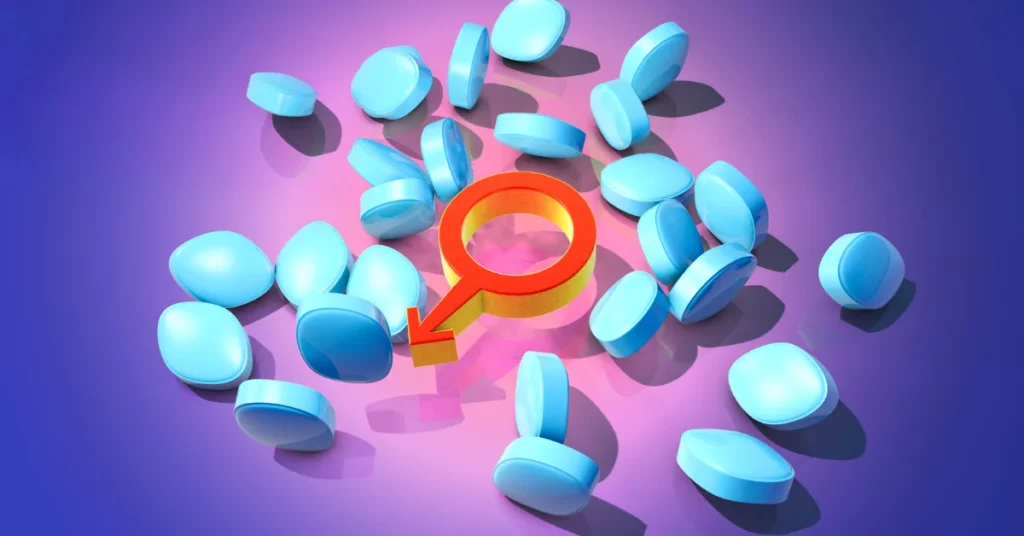 Viagra is more than just a sex Booster.

Viagra (Sildenafil) also gets prescribed for uses other than treating Erectile Dysfunction.

It is used off-label for treating high altitude sickness and Raynaud's Syndrome.

Sildenafil is sold under the brand Revatio for treating Pulmonary Arterial Hypertension (PAH).
High-altitude sickness
Viagra (Sildenafil) is useful in preventing high-altitude sickness.

Altitude sickness happens when extreme heights are reached.

Dizziness, headaches, and muscle aches characterize it.

In extreme cases, it may lead to High Altitude Pulmonary Edema (HAPE).

HAPE causes blood vessels in the lungs to leak fluid.

This fluid builds up in the lungs and interferes with oxygen exchange.

According to WebMD, Viagra (Sildenafil) helps relax blood vessels, improving blood flow.

Thus, allowing more oxygen to reach the lungs and other parts of the body.

Therefore, Viagra blocks the effects of high altitude on blood vessels in the lungs.

Another study showed the effectiveness of Viagra in ten cyclists who were operating at high altitudes.

It was able to improve the oxygen levels in the blood.
Raynaud's Syndrome
Raynaud's Syndrome involves narrowing the blood arteries in the fingers and toes.

This results in a decrease in blood flow to these parts of the body.

Thus, causing discomfort and numbness.

According to a study, Viagra (Sildenafil) was able to treat Raynaud's Syndrome.

Viagra dilates blood vessels in a manner different from that of other vasodilators.

Therefore, it is helpful for Raynaud's patients who didn't respond to standard treatments.
Another study also suggested that patients who took Sildenafil had a lower frequency of Raynaud's attacks.
Pulmonary Arterial Hypertension (PAH)
Sildenafil (the active ingredient in Viagra) is an FDA-approved treatment for PAH.

Revatio is the brand name used to market Sildenafil for PAH.

PAH is a condition in which blood pressure increases in the arteries that connect the heart to the lungs.

When this occurs, the pulmonary blood pressure increases.

The heart exerts greater effort to pump blood, possibly leading to heart failure.
The study suggests that Sildenafil effectively treats Pulmonary Arterial Hypertension (PAH).

It can help in lowering pulmonary blood pressure by working as a vasodilator.

This is due to the fact that PDE-5, the same enzyme that inhibits blood flow to the penis, is also distributed throughout the lungs.

Sildenafil's ability to bind to this enzyme causes the pulmonary arteries to relax and dilate.

This decreases blood pressure in the lungs.
What are the benefits of taking Viagra daily
There are many benefits of taking Viagra daily.

As per Healthline, Dr. Irwin Goldstein has discussed numerous benefits of taking small doses of Viagra daily.

Here, we have elaborated on the benefits of using Viagra daily.
1. Reduces Erectile Dysfunction progression
Viagra (Sildenafil) can be used as a preventive.

Taking Viagra daily in a lower dose can decrease the intensity of ED's progression.
2. Improves ability to urinate
The daily use of Viagra increases a person's ability to urinate.

As males age, they experience some difficulty urinating due to prostate enlargement.

The prostate contains a significant amount of smooth muscle.

Relaxing this muscle help reduce the prostate's grip on the urethra.

Thus, Viagra (Sildenafil) relaxes these smooth muscles.

This makes it easy for individuals to urinate.
3. Endothelial-friendly
Viagra and other PDE5 inhibitors are endothelial-friendly medicines.

The endothelium is the blood vessel lining.

When it is damaged, it results in the formation of plaque or Atherosclerosis.

Daily use of Viagra (Sildenafil) results in fewer strokes and stronger erections
Frequently Asked Questions
What is liquid Viagra used for?
Generic Viagra (Sildenafil) is also available as an oral liquid medicine.
It treats Erectile Dysfunction similarly to Viagra tablets.
At what age do men require Viagra?
Erectile Dysfunction can affect individuals of any age. 
Therefore, you may require Viagra to treat ED at any age. 
But you can buy Viagra only if you are 18 or older.
What is Sildenafil used for?
ildenafil is helpful in treating Erectile Dysfunction in males. 
It also treats Pulmonary Arterial Hypertension (PAH), high altitude sickness, and Raynaud's Syndrome.
Citations
Citations:
When quoting information, ForDailyMedicine always provides full citations. Please read our
Content Information Policy
if you want more details on the methods we take to ensure the continued high quality of our content.