Revitalize your intimacy – Claim your free Blue Pill sample while supplies last!
Viagra is the most popular medicine to treat Erectile Dysfunction (ED).

Erectile Dysfunction is a common condition. It has affected 30 to 50 million men in the United States.

Various factors, such as age, health conditions, lifestyle choices, etc., can cause ED.

Viagra, also known by its generic name Sildenafil, has an efficacy rate of 82%.

But how does Viagra work to treat Erectile Dysfunction, and how can its effects be enhanced?

In this article, we'll explore the science behind Viagra to know its exact working.
Table of Contents
How does Viagra work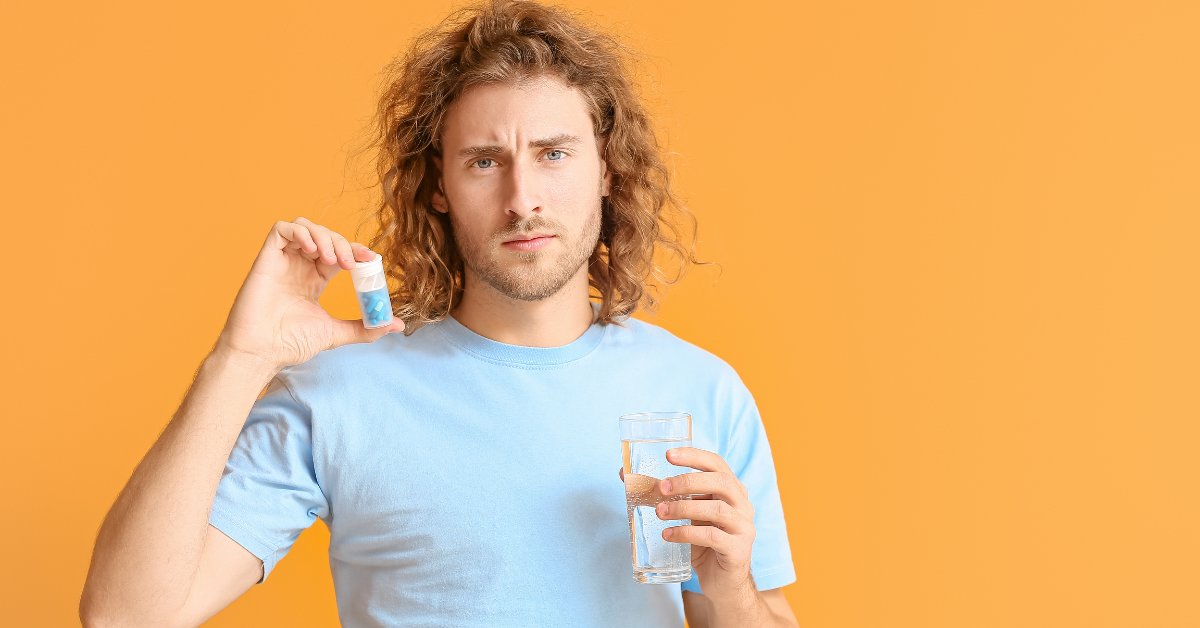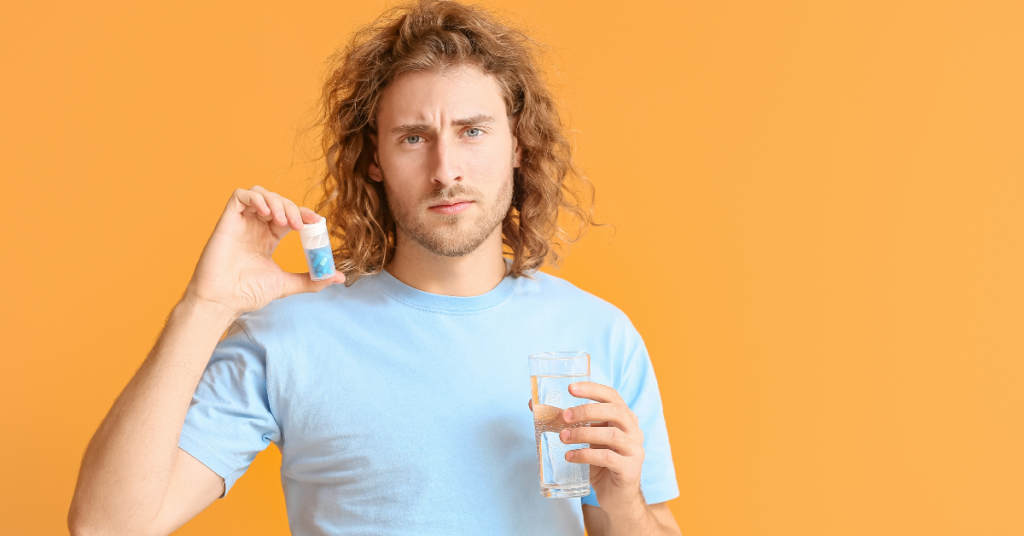 Viagra, popular as the blue pill, contains the active ingredient Sildenafil Citrate.

It helps men to get or maintain a long-lasting erection.

Viagra is not magic that induces erection.

It improves blood flow to the penis, which helps in getting a firmer and long-lasting erection.

However, there is a whole science behind its working mechanism.

To understand how Viagra works, it is crucial to know how an erection occurs.
How does erection occur
Erection is a complex process that occurs when a man is sexually aroused.

When a man is sexually stimulated, the brain sends signals to the nerves in the penis.

This triggers the release of a chemical called Nitric Oxide.

Nitric oxide activates Soluble Guanylate Cyclase (sGC) to produce cyclic Guanosine Monophosphate (cGMP).

cGMP is responsible for relaxing the smooth muscle cells in the blood vessels of the penis.

This relaxation widens the blood vessels and increases blood flow to the penis.

As blood flow is enhanced, it enters the penis and fills two chambers, the corpora cavernosa.

The increased blood flow creates pressure in the corpora cavernosa and expands the penis. Thus, inducing an erection.

The tunica albuginea is a membrane surrounding the corpora cavernosa.

It compresses the veins in the penis and traps the blood in the penis during sex.

This process helps sustain an erection throughout the sexual activity.
How does Viagra work to treat Erectile Dysfunction
Viagra contains the active ingredient Sildenafil Citrate.

Sildenafil is the first drug to get FDA approval for treating Erectile Dysfunction.

It is a PDE5 inhibitor that blocks the action of Phosphodiesterase Type 5 (PDE5) enzymes.

PDE5 enzymes are primarily found in the penis. They are responsible for breaking down cyclic Guanosine Monophosphate (cGMP) levels.

Viagra blocks this enzyme and restores cGMP levels.

As mentioned, cGMP causes the smooth muscle cells in the penile arteries to relax.

This relaxation dilates the penile blood vessels. Thus, leading to increased blood flow.

Enhanced blood flow helps individuals get or maintain an erection.

This is how Viagra works by increasing blood flow to the penis to treat Erectile Dysfunction.

Thus, improving the ability of individuals to engage in sexual activity.
How fast does Viagra work
After taking Viagra (Sildenafil) takes 30 minutes to start working.

It is not immediately effective after consumption.

This is because the body needs time to absorb and process the medication.

When Viagra is taken orally, it enters the bloodstream. It takes time to reach a sufficient concentration in the body.

Although Viagra starts working within 30 minutes, it needs 1 hour to reach its peak concentration in the blood.

It shows maximum benefits when it is at its highest (peak) concentration in the blood.

Therefore, it is advisable to take Viagra 1 hour before sexual intercourse.

These timings may vary based on metabolism, age, health issues, etc.

It is necessary to plan Viagra's dosages in advance because of the time it takes to start working.
Does Viagra work the first time
It is common that Viagra (Sildenafil) may not work the first time you take it.

It is also a common concern that Viagra may not work as planned. This increases the risk of sexual performance anxiety.

Factors like age and health conditions may also make Viagra less effective the first time you use it.

However, before giving up on Viagra (Sildenafil), you should at least try it a few times.

Usually, Viagra becomes more effective after a few attempts as you adjust to the medication.

Consider speaking with your doctor about switching to a larger dose if it does not work.

Various alternatives to Viagra containing the same ingredient Sildenafil come in doses of up to 200 mg.

Cenforce, Kamagra, Suhagra, etc., are ED pills containing Sildenafil. They come in doses of up to 200mg.
Why does Viagra not always work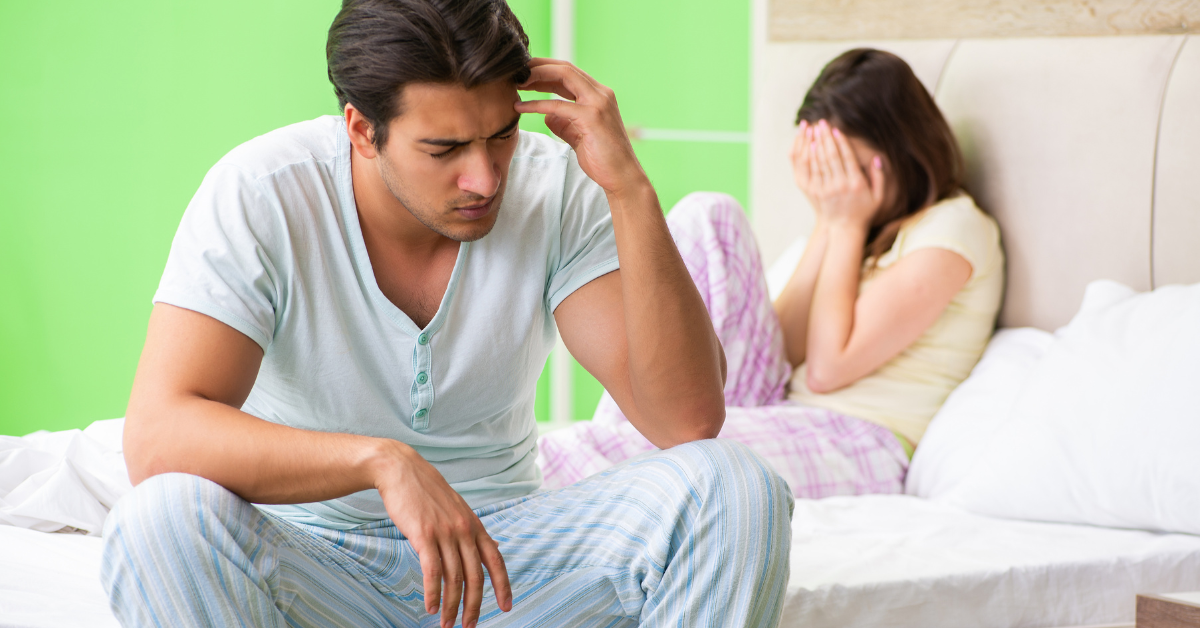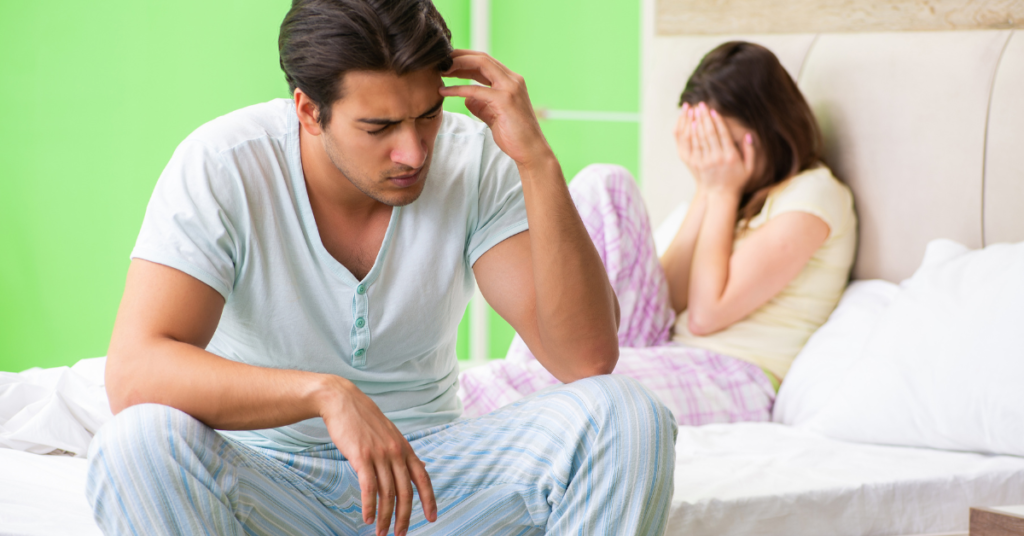 According to clinical trials of Viagra, it has shown improvements in up to 82% of individuals.

However, it may not always work for some people for the reasons below.
Not using Viagra correctly
Any medicine needs to be taken correctly to make it work. Similar is the case with Viagra too.

Take Viagra at least 30 minutes before sexual activity.

Additionally, do not take it with high-fat meals, and limit your alcohol consumption while using it.

Remember, sexual stimulation is necessary to make Viagra work.
Maybe on a low dose
Viagra comes in several doses, i.e., 25mg, 50mg, and 100mg.

According to a study, 100mg of Sildenafil showed better results than 50mg of Sildenafil.

If Viagra (Sildenafil) is not working in your case, then talk to your doctor.

They may adjust your dosage or suggest switching to a different ED medicine.

ED is caused by underlying issues

In general, Viagra (Sildenafil) is an effective and well-tolerated treatment for ED.

However, suppose you have ED caused by underlying health conditions like diabetes, etc.

Then, in that case, Viagra may not be fully effective at treating your ED issues.

You need a proper diagnosis to know the underlying cause of Erectile Dysfunction.
Psychological factors causing ED
Anxiety, bad emotional state, stress, and depression are psychological factors that can affect your sexual functionality.

If psychological factors are causing ED, then Viagra (Sildenafil) is not the appropriate treatment.

As per Healthline, Viagra and other PDE5 inhibitors cannot treat ED triggered by psychological factors.

In that case, consider trying counseling or psychotherapy.
Porn-induced Erectile Dysfunction
If Viagra (Sildenafil) is not always working for you, you may suffer from porn-induced ED.

Psychology Today suggests that consuming too much porn may affect you.

According to a journal, porn watchers cannot become sexually aroused by real-life sexual activities.

Little to no sexual arousal may be a cause of your ED condition.

In this case, PDE5 inhibitors like Viagra are of no help because sexual arousal is important for ED pills to work.
How to enhance Viagra effects
Viagra is a simple medicine to use.

However, some quick tips can enhance the effectiveness of Viagra (Sildenafil).
Eat a light meal before taking
Take Viagra 30-60 minutes before sexual activity
Don't consume alcohol after taking Viagra
Get sexually stimulate
Conclusion
Viagra is a popular and effective treatment for ED which starts working within 30 minutes.

It works by improving blood flow to the penis.

Thus, helping males attain and maintain an erection.

While Viagra (Sildenafil) is widely used, many other ED pills are also available.

Tadalafil and Vardenafil are also potent drugs, except for Sildenafil.

They have the same working mechanism as Viagra (Sildenafil) but different duration of effects.

It's important to talk to your doctor before taking Viagra or any other medication for ED.
Frequently Asked Questions
Why is Viagra not working anymore?
Your Viagra is not working anymore because there may be changes in your body and health. If that is the case, consult your doctor. They may change your Viagra dosage or put you on other ED drugs like Tadalafil.
How do you know when Viagra is working?
When Viagra starts working within 30-60 minutes after consumption, you may feel a warm sensation in your chest or face. This indicates increased blood flow. You may experience an erection in this time frame in response to sexual stimulation.
How to make Viagra work faster?
It is not possible to speed up the working of Viagra. This is because your body needs 30-60 minutes to absorb and process Viagra. Even if you crush or chew the pill, the time it takes to start working will be the same.
Citations:
When quoting information, ForDailyMedicine always provides full citations. Please read our
Content Information Policy
if you want more details on the methods we take to ensure the continued high quality of our content.