Elevate your love life: Click here to claim your FREE Viagra sample today!
Viagra, containing Sildenafil, is a brand-name medicine for treating Erectile Dysfunction (ED).

ED is a common condition in which males cannot get or maintain a firm erection.

Viagra (Sildenafil) is an effective medicine with an efficacy rate of 82%.

But the effectiveness of Viagra depends on taking the correct dosage. 

This article will provide a comprehensive guide on Viagra dosage. We will also elaborate on how to choose the right dose.
Table of Contents
What strengths does Viagra come in
Viagra comes in a tablet form that needs to be taken orally. 

The tablet is rounded-diamond-shaped and film-coated. It is blue in colour, due to which Viagra is popularly known as the "little blue pill."

It is available in three different strengths for treating Erectile Dysfunction. These include: 
Sildenafil, the active ingredient in Viagra, is also available as a 20 mg dose. This 20 mg dose is sold under the brand Revatio for treating Pulmonary Arterial Hypertension (PAH).
Fact
The Viagra tablet is imprinted with VGR25, VGR50, or VGR100 to show the dosage strength on one side and Pfizer on another side. Pfizer is the name of the pharmaceutical company that manufactures Viagra.
Starting dose of Viagra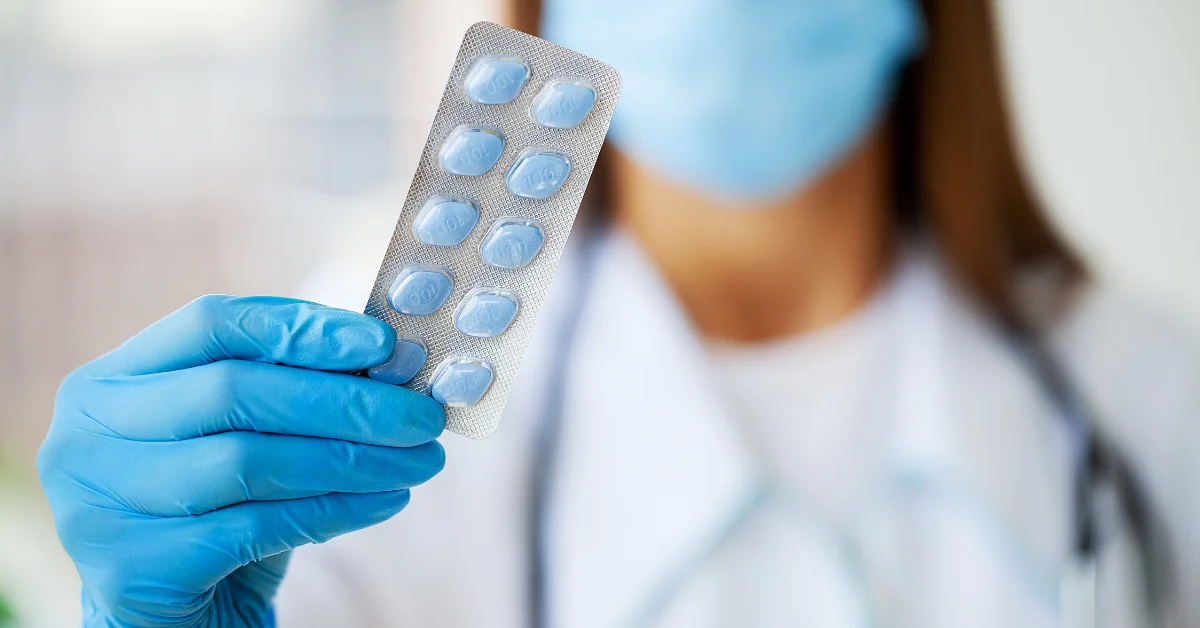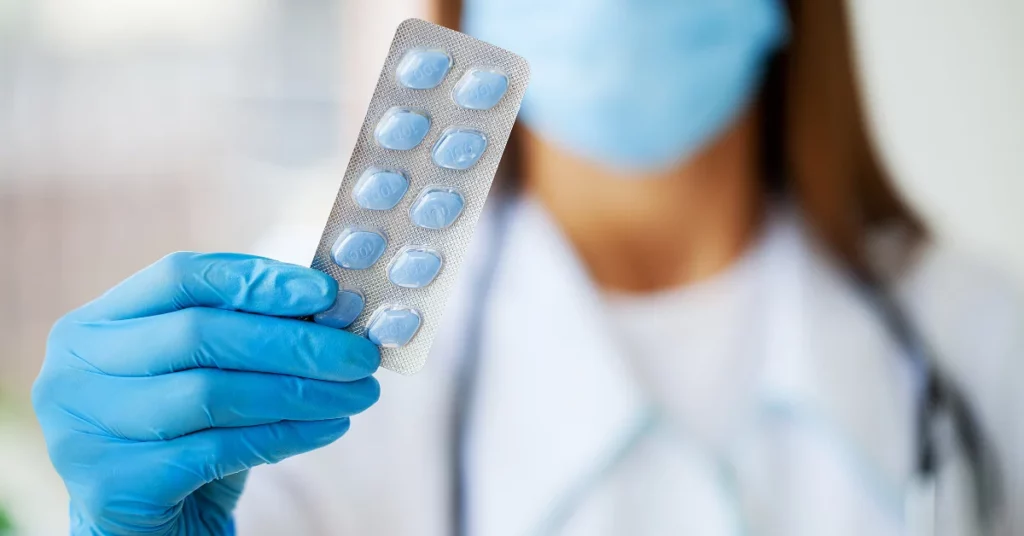 The starting dose of Viagra is 50mg. 

This Viagra dosage gives a good balance between effectiveness and tolerable side effects. 

It is the most recommended dose by doctors for many reasons.
1. Effective and safe
During clinical trials, a 50mg Viagra dosage has shown effectiveness in 74% of males. It also improves drug tolerability.

Headache is a common side effect of Viagra. Only 21% of the males experienced it during trials with a 50mg dose of Viagra.
2. Flexible
A 50mg dose of Viagra allows flexible dosing. It can be adjusted based on individual responses.

For example- if you are not responding to the treatment, you can move up to a 100mg dose. Similarly, if you are experiencing side effects, you can move down to a 25mg dose.
3. Cost-effective
If a 50mg dose is found to be effective, there is no need to move up to 100mg. This reduces drug costs as low doses are economical compared to higher doses.

Many people prefer this as a starting dose from a cost perspective.
Maximum dose of Viagra
As per the FDA, the maximum dose of Viagra is 100mg.

It is the most effective Viagra dose, with an efficacy rate of 82%. But it may increase the dose-related side effects like vision changes, sensitivity to light, etc.

Your doctor may prescribe 100mg of Viagra if you have severe ED. The doctor may also recommend using it if you are not responding to a 50mg dose.
The lowest dose of Viagra
25mg is the lowest dose of Viagra that the FDA approves.

Doctors prescribe 25mg of Viagra in the following situations
If you have a mild Erectile Dysfunction
If you experience side effects when taking 50 or 100mg dose of Viagra
If you are above 65 years of age
If you also use other medicines like Alpha-blockers, etc
If you have kidney or liver impairment
25mg dose of Viagra causes fewer side effects.

But it might not work if you have moderate to severe ED.
How to take Viagra dosage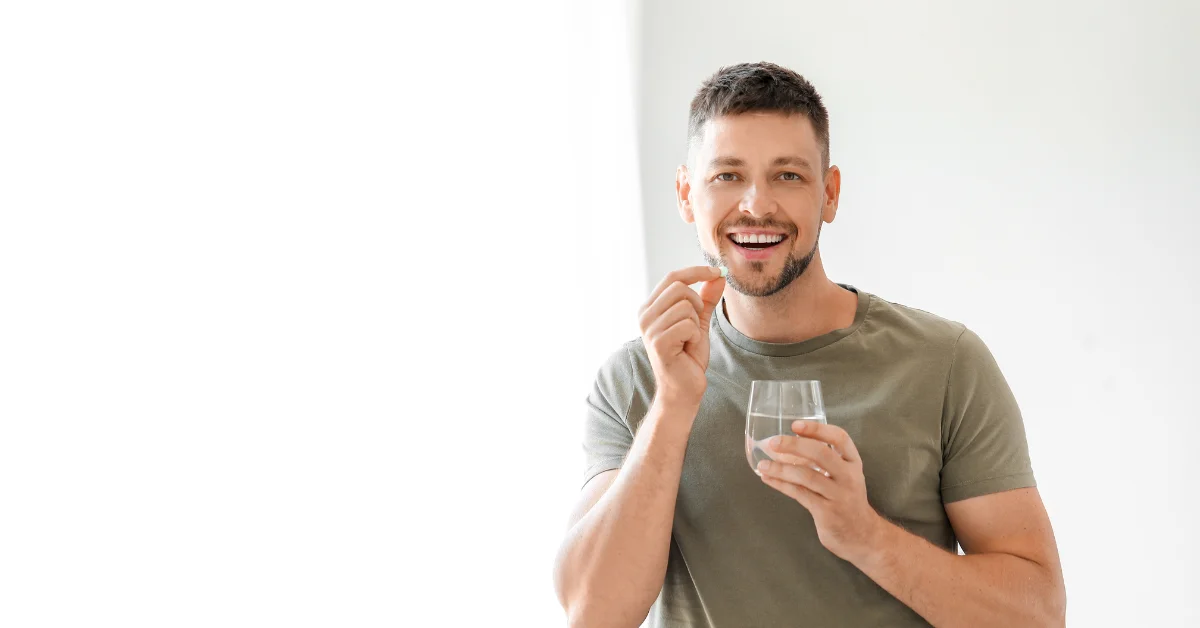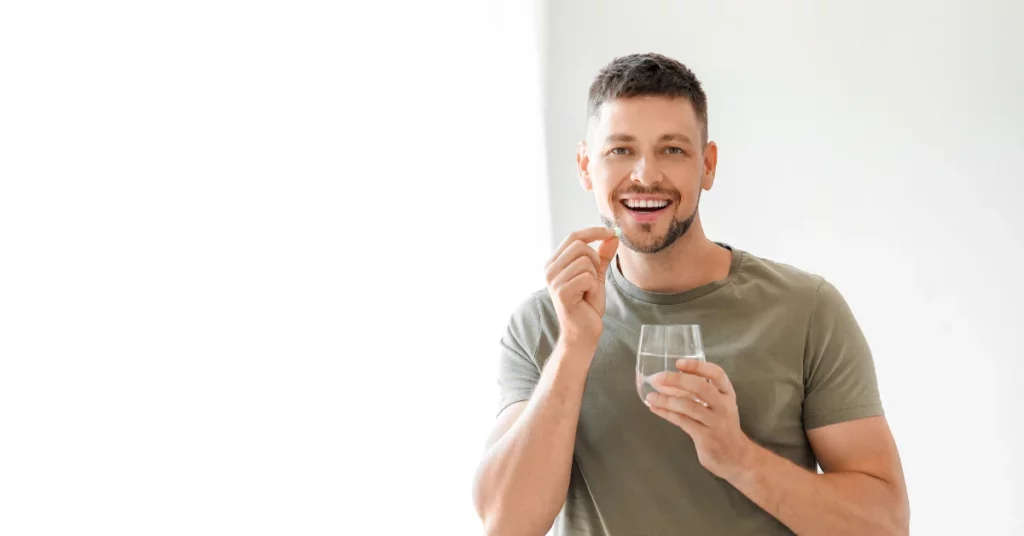 Viagra is a simple medicine to use.
But you should adhere to the basics of using it correctly.
Take Viagra (Sildenafil) 30-60 minutes before sexual activity
Swallow the whole pill with a glass of water. Avoid crushing, chewing, and splitting the tablet.
Do not eat a heavy meal before taking Viagra, as it can delay the absorption by 1 hour
Be sexually stimulated.
Missed dose
Try to take the missed dose as soon as you remember
If your next scheduled dose is approaching, skip the missed dose. And follow your routine dosage schedule
Overdose
Do not take more than one Viagra pill in 24 hours
Overdosing on the medicine could lead to side effects like Priapism, headaches, flushing, etc.
Consult your doctor immediately in case of overdosing
Recommended Read- A Guide on How to Use Viagra for Best Results
Warning
Viagra is not for women use, especially pregnant or breastfeeding ladies.
Lovegra
is a female Viagra that is specifically designed for women. It contains the same ingredient, i.e., Sildenafil.
What factors can affect Viagra dosage
There's no one-size-fits-all dose of Viagra that works effectively for everyone.

Many factors, like age, the severity of ED, medications, etc., can affect the Viagra dosage.

In these cases, dosage adjustment becomes necessary.

Here we discuss all the factors in detail.
1. ED Severity
Doctors prescribe dosages as per the severity of ED.

Males with mild ED may respond well to a 25 mg dose. But people with moderate to severe ED may need higher doses like 50 or 100mg.
2. Age
As you age, your metabolism and overall health change.

Older individuals may be experiencing other health complications.

So, doctors usually prescribe lower doses of Viagra.
3. Health Conditions
Specific conditions, like liver or kidney disease, may affect the metabolism and excretion of Viagra.

This could lead to the accumulation of medicine in the body. Thus, causing side effects.

So, to avoid this situation, doctors may require to adjust the Viagra dosage.
4. Medications
If you are taking medicines like Nitrates, they can interact with Viagra and cause adverse effects.

So, you must inform your doctor of all the medicines you are using. He/she may determine the Viagra dosage based on that information.
Conclusion
In summary, there are three doses of Viagra that the FDA approves. These include 25mg, 50mg and 100mg.

Your age, health conditions and severity of ED may affect the dose of Viagra.

But how to find the right Viagra dosage?

The best way to find the correct dosage is by consulting a doctor. They will diagnose your condition and then prescribe the appropriate dose.

The doctor may also recommend using other PDE5 inhibitors like Tadalafil or Vardenafil.
Frequently Asked Questions
Is Viagra dosage based on weight?
No, there is no Viagra dosage that is determined by a person's weight. Doctors prescribe dosage based on the severity of ED and an individual's response to Viagra. The standard doses of Viagra are 25 mg, 50 mg, and 100 mg. The most recommended dose of Viagra is 50mg because it is effective and well-tolerated.
How many Viagra pills can you take in a day?
You can take one Viagra pill in a day (24 hours) or as your doctor recommends. Taking more than the dosage instructed would not provide quick relief. Instead, it will increase the risk of side effects. So, it is essential not to exceed your prescribed dosage.
How much Viagra should I take the first time?
You can take a 50mg dose of Viagra for the first time. It is the most recommended starting dose. But the appropriate dosage may vary based on your health conditions. So, it is advisable to consult a doctor to determine the best initial dose for you.
Does age factor affect Viagra dosage?
Yes, age is a common factor that affects Viagra dosage. This is because you may have reduced liver or kidney function as you get older. This can affect the metabolization and excretion of the medicine. In such cases, doctors may consider prescribing a lower dose of Viagra, like 25 mg.
What is the Viagra dosage for a 70-year-old vs a 50-year-old?
The recommended Viagra dosage for a 70-year-old is 25mg. On the other hand, 50mg is the starting dose for a 50-year-old individual. But it is advisable to consult a doctor to get personalized advice.
Citations:
When quoting information, ForDailyMedicine always provides full citations. Please read our
Content Information Policy
if you want more details on the methods we take to ensure the continued high quality of our content.