Sildenafil vs Viagra, What are they? Are they the same or different? Let's clear up the confusion.
Sildenafil and Viagra are the same medications used to treat Erectile Dysfunction (ED).
The difference is that Viagra is a brand-name medication, while Sildenafil is a generic drug.
Viagra is a just brand name for the drug Sildenafil, manufactured by Pfizer.
They both contain the same active ingredient, i.e., Sildenafil Citrate.
Viagra and Sildenafil both are effective at treating Erectile Dysfunction. This means that they work the same way.
However, some notable differences between the two can affect a person's choice.
In this article on Viagra vs Sildenafil, we will explore all the comparisons between the two.
Table of Contents
Basics of Sildenafil and Viagra
According to a study, Sildenafil turned out to be a revolutionary oral treatment for ED that was found by accident.
Sildenafil was the first medication approved by the FDA in 1998 for treating ED.
Pfizer invented and marketed Sildenafil under the brand name Viagra.
Viagra, also known as the little blue pill, quickly became a popular treatment for ED.
It is now one of the most well-known brand-name medications.
In 2020, Pfizer's patent for Viagra expired. This made it possible for other pharmaceutical companies to make and sell generic Sildenafil.
Since 2020, other companies have been legally selling Sildenafil tablets.
Sildenafil is the generic version of Viagra. It is also known as Generic Viagra or simply Sildenafil.
Cenforce, Kamagra, Suhagra, etc., are also generic tablets containing Sildenafil.
Key Differences: Sildenafil vs Viagra
Generic medicines work similarly to branded medicines.
However, there are some comparable differences between generic and branded medicines.
| | | |
| --- | --- | --- |
| Factors | Sildenafil | Viagra |
| Brand/ Generic | Generic medicine | Brand-name medicine |
| Used for treating | Erectile DysfunctionPulmonary Arterial Hypertension (PAH).Sildenafil sold under the brand-name medicine Revatio | Erectile Dysfunction |
| Onset of action | 30-60 minutes | 30-60 minutes |
| How long do the effects last | 4 to 5 hours | 4 to 5 hours |
| Cost | Economical | Expensive |
| Doses available | 25mg50mg100mg150mg200mg | 25mg50mg100mg |
How do Viagra or Sildenafil work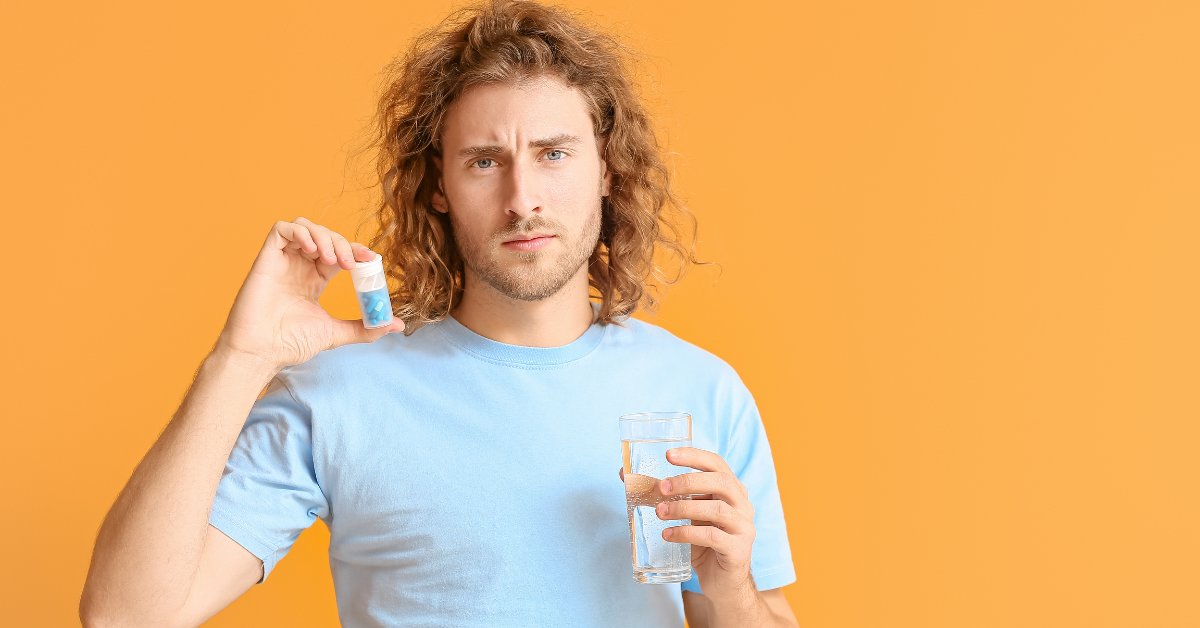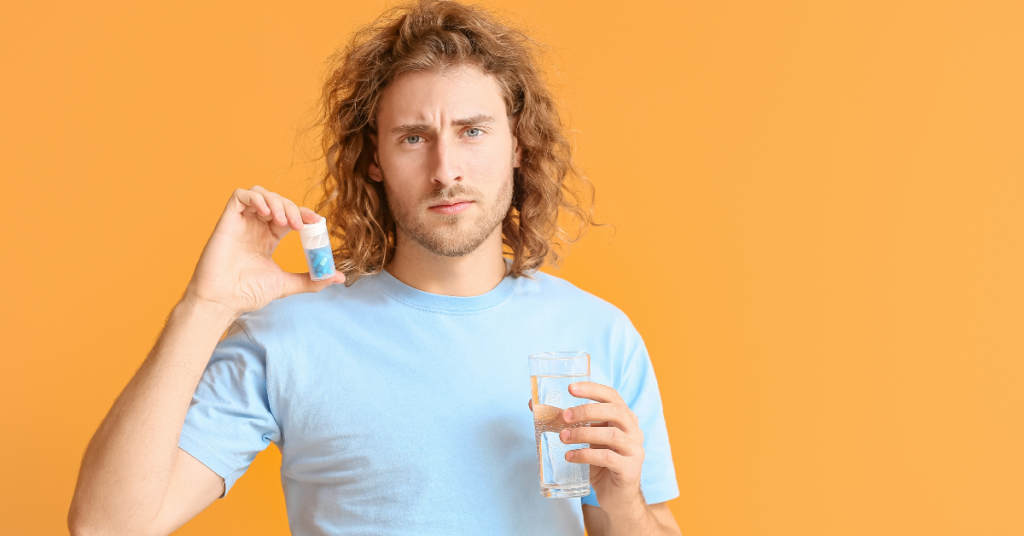 Sildenafil and Viagra are the same medication, with the main ingredient being Sildenafil Citrate.
The difference is that Viagra is the brand name used to market the drug Sildenafil.
Thus, the working of Sildenafil and Viagra is exactly the same.
Sildenafil Citrate is a PDE5 inhibitor that blocks the action of PDE5 enzymes.
This inhibition restores the cGMP levels, dilating the penile blood vessels.
Dilation of blood vessels boosts the blood flow to the penis.
Enhanced blood flow in the penis helps in getting or maintaining an erection.
Thus, in this way, Sildenafil reverses the condition of Erectile Dysfunction.
However, PDE5 inhibitors work only in the presence of sexual stimulation.
Fact
Nitric Oxide is released when a person is sexually stimulated.
NO is essential for the production of cyclic Guanosine Monophosphate (cGMP), which is responsible for dilating penile blood vessels.
ED pills restore the cGMP levels, which were produced by the release of NO. This is why ED
pills work
only in the presence of sexual stimulation.
Price of Sildenafil vs Viagra
As mentioned, Sildenafil is a generic drug, and Viagra is a brand-name medication.
Generic medicines are typically cheaper than branded medicines.
Therefore, Sildenafil (Generic) is cheaper than Viagra (brand name).
According to Healthline, per dose of Viagra costs around $70. On the other hand, Sildenafil (generic version) costs less than $7 per dose.
Sildenafil works the same as Viagra but at a lower cost.
Cenforce, Kamagra, Suhagra, Caverta, etc., are considered generic medicines containing Sildenafil. They are the economic alternatives of the brand-name medicine Viagra.
However, there is no difference in the working and efficacy of the two.
Sildenafil vs Viagra dosage
Viagra is available in 3 doses: 25mg, 50mg, and 100mg.
50mg is the standard recommended dose of Viagra.
Sildenafil, a generic drug, is manufactured by different pharmaceutical companies. Thus, available in various doses like 25mg, 50mg, 100mg, 150mg, and 200mg.
Your doctor will suggest the dose of Sildenafil or Viagra, depending on many factors.
Other medications you are taking
The severity of the condition
It is important always to follow your doctor's instructions. Also, never exceed the recommended dose.
Generic Sildenafil and Viagra work when taken 30-60 minutes before sexual activity.
Viagra or Sildenafil can be taken with or without food. It is generally recommended to avoid taking Viagra or Sildenafil with a high-fat meal.
If taking Viagra or generic Sildenafil doesn't improve your ED symptoms, don't take more medicine.
Instead, talk to your doctor about it. They may change your dose or recommend other PDE5 inhibitors like Tadalafil.
Sildenafil vs Viagra effectiveness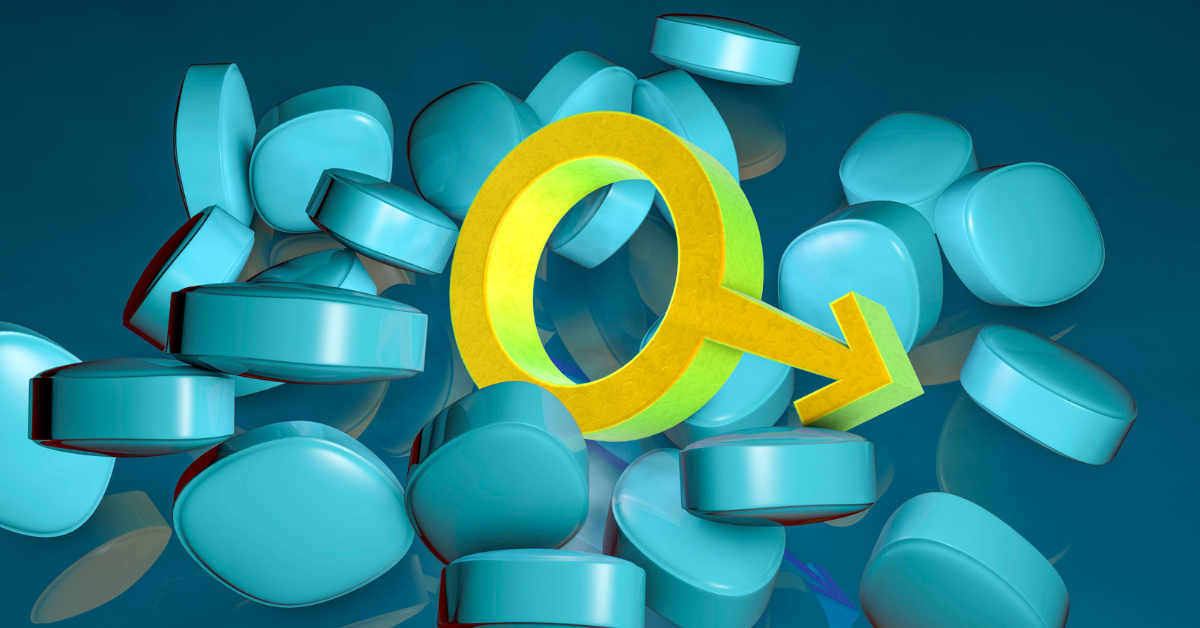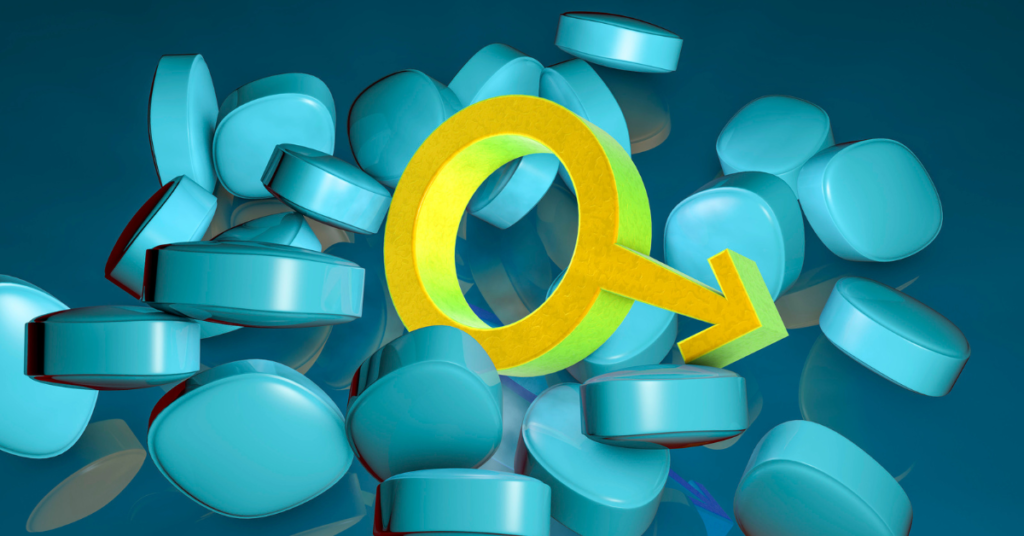 Although Sildenafil and Viagra have differences in cost, dosage, and brand recognition.
In terms of effectiveness, both generic Sildenafil and Viagra are equally effective in treating ED.
In clinical trials, both drugs have been proven to be effective in improving ED symptoms.
Instead of the "little blue pill," Sildenafil is sold and known as a "little white pill."
The pill's appearance has no effect on its effectiveness or how it functions in the body.
Side effects of Viagra or Sildenafil
Since Viagra and generic Sildenafil are chemically the same. Therefore, both drugs have similar side effects profiles.
The common adverse effects are flushing, headache, and indigestion.
These side effects require minimal to no medical attention. They are temporary and will wear off once you adjust the dosage.
However, if these side effects cause concern, talk to your doctor.
Warning
Don't take Viagra or generic Sildenafil if you are taking medicines containing Nitrates.
ED pills interact negatively with Nitrates and cause a sharp drop in blood pressure.
Which one to buy: Sildenafil or Viagra
Since, Sildenafil, and Viagra contain the same active component; therefore, they are bioequivalent.
They are equally effective and share the same side effects profile.
The effectiveness of these drugs may vary from person to person.
What seems to be working for one person may not work for another.
Many factors can impact the effectiveness of these medicines.
Ultimately, the best way to determine whether to buy Sildenafil (Generic) or Viagra (branded) is by consulting a doctor.
The doctor can help determine the best course of action. They recommend the medication that is effective for each individual case.
Glossary
1. Generic version of medicine: Generic medicines are chemically equivalent copies of brand-name drugs. They contain the same active ingredients, dosage form, and intended use. They are typically cheaper and can be sold after the patent on the branded drug has expired.
2. Sildenafil is also known as Sildenafil Citrate. They are the same component.
3. Bioequivalent: Bioequivalent medicines are generic versions of a brand-name drug having the same active ingredient, dosage form, and intended use. They are interchangeable with the brand-name drug and have the same therapeutic effect.

Frequently Asked Questions
Is Sildenafil as good as Viagra?
Both generic Sildenafil and Viagra are equally effective in treating ED. 
In clinical trials, both drugs are effective in improving ED symptoms.
Is Viagra different from Viagra?
In practical terms, Viagra is not different from Sildenafil.
They are the same medicines; they just have different names on the packaging.
Viagra is the brand name under which Pfizer markets its drug Sildenafil. 
There is no difference between the Sildenafil used in Pfizer's branded Viagra tablets and the Sildenafil manufactured by other companies.
Why is Sildenafil cheaper than Viagra?
Sildenafil is cheaper than Viagra because it is a generic drug, while Viagra is a brand-name medication.
Other companies can start selling generic versions when a medication's patent expires. This decreases prices. 
Also, Pfizer markets and distributes Viagra, which increases expenses. These are passed on to the consumers.
Citations:
When quoting information, ForDailyMedicine always provides full citations. Please read our
Content Information Policy
if you want more details on the methods we take to ensure the continued high quality of our content.