Experience the power of Viagra for free: Get your complimentary Viagra sample !
Viagra is a medication used to treat Erectile Dysfunction (ED) in men or AMAB.
Sildenafil Citrate is the active ingredient in Viagra which works by relaxing the blood vessels in the penis.
Viagra was the first medicine to get FDA approval in 1998 for treating ED.
According to a meta-analysis, Sildenafil (Viagra) has improved erections in 82% of men.
It is considered the most effective and popular medicine to treat ED till date.
But how long does Viagra last? This is an important question that comes to the minds of people considering taking this medication.
In this article, we will discuss the duration of the action of Viagra and the factors that can affect its effectiveness.
Table of Contents
How long does it take for Viagra to start working
Before addressing the primary question of how long does Viagra last, it is important to understand the time it takes to start working.
Viagra (Sildenafil) takes 30 minutes to start working after it is taken.
This is because it takes time for the body to absorb and process the medicine.
When you take Viagra orally, it gets into your bloodstream. It needs some time to reach a certain concentration in the body.
Only when enough medicine is present in the blood, then it starts showing the desirable effects.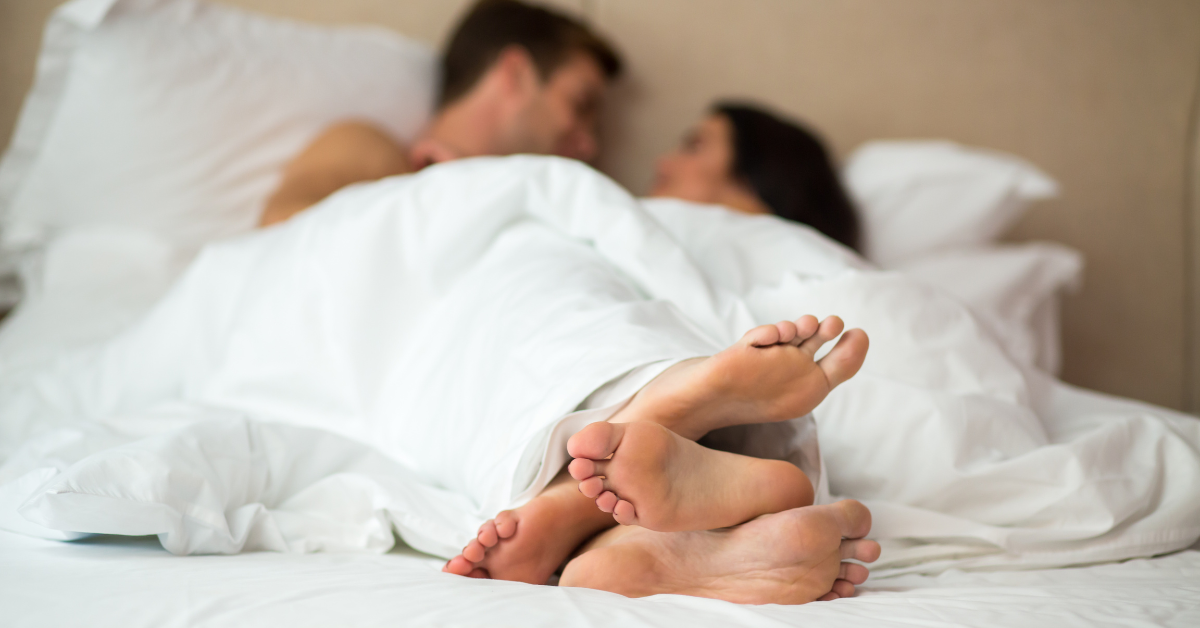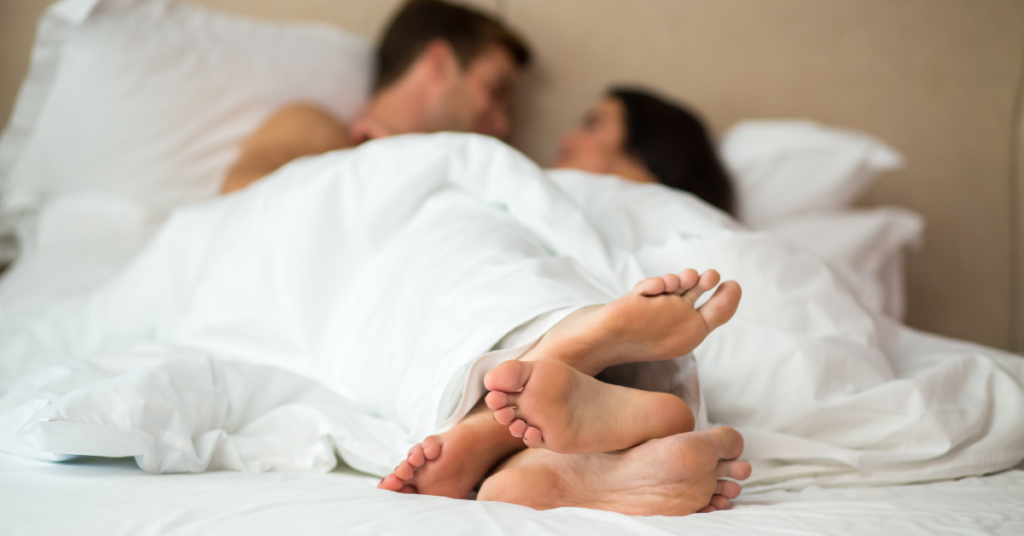 Therefore, it does not become effective immediately after consumption. It needs to be taken at least 30 minutes before sexual intercourse.
This necessitates the need to plan the doses of Viagra in advance.
The onset of action of Viagra may get affected by factors like age, health conditions, etc.
How long does it take for Viagra to peak
When Viagra is at its peak, it reaches its highest concentration in the bloodstream. It starts exerting its maximum effects on the body.
Viagra (Sildenafil) reaches its peak concentration in the blood within 30 to 120 minutes after consumption.
According to a study, in most cases, it peaks around the 60-minute mark.
You will start feeling its maximum therapeutic effects anytime during this window.
It may differ from person to person, depending on the factors such as metabolism, age, health conditions, etc.
Note:
The onset of action means the amount of time medicine takes to start showing its therapeutic effects.
On the other hand, peak time refers to the point at which the medicine exerts its maximum effects on the body.
How long does Viagra last
On average, Viagra (Sildenafil) lasts up to 3-5 hours in the body.
The effects of Viagra start wearing off after 3 hours.
In some cases, the effects may linger even up to 5 hours.
Viagra also helps you attain erections after ejaculation if sexual stimulation is present.
However, the penis cannot be erect right after you ejaculate.
It takes time for your body to get physically prepared to induce an erection again. This is known as the Refractory period.
As per a study, Viagra reduces this refractory time.
Thus, helping you attain erections till the effects last.
Factors affecting the duration of effects of Viagra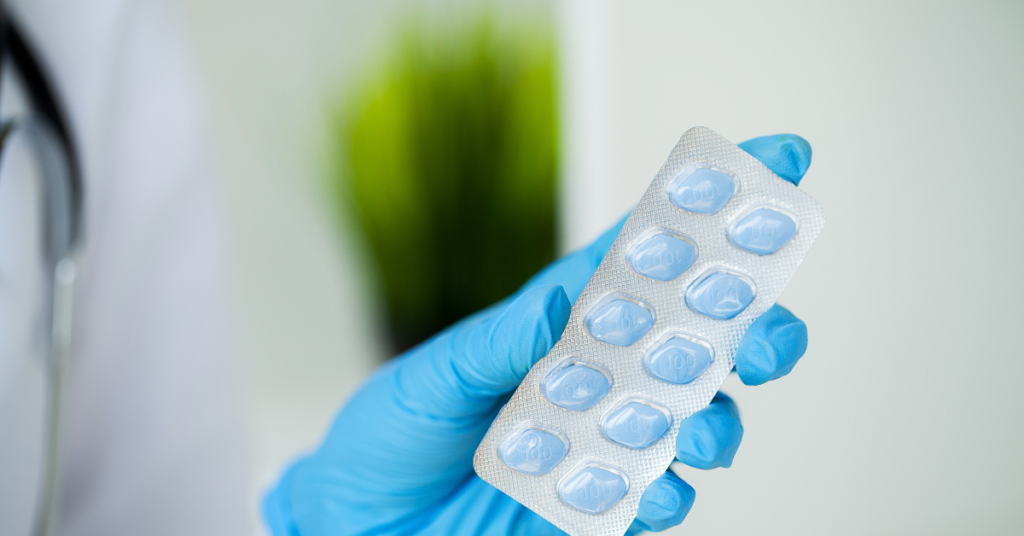 Numerous factors play a significant role in determining how long does Viagra last in the body.
The duration of the effects of Viagra depends on many factors, such as diet, age, dosage, health, etc.
Diet
Taking Viagra with a heavy meal can delay its absorption into the bloodstream by 1 hour.
This delay causes your body to take longer to metabolize the medicine.
Thus, leading to delayed response and long-lasting effects.
Although it extends the duration of effects, it reduces the total efficacy of Viagra.
As per research, it reduces the highest concentration of Viagra in the blood by 29%.
Therefore, it is advisable to take Viagra on an empty stomach. Avoid taking it with a high-fat meal.
Dosage
The amount of dosage you are taking can affect how long Viagra last in your body.
A higher dose of Viagra may lead to a longer duration of action.
For example, a 50 mg dose of Viagra will wear off before a 100 mg dose.
As per old research, the side effects do not increase when going from 50mg to 100mg dose of Viagra.
However, increasing the dose without a doctor's consultation is not recommended.
Age
Age is another factor that can affect the duration of action of Viagra.
Older people may have a longer duration of action due to their slower metabolism.
Slow metabolism delays the breaking down of Viagra, which prolongs its effects.
However, this can also increase the risk of side effects and interactions with other medications.
Therefore, it is suggested that older individuals start with a lower dose of Viagra and monitor their response.
Overall health
How long Viagra last and how well it works for you can be affected by your health problems.
Diabetes, Multiple Sclerosis (MS), and Atherosclerosis can all make Viagra less effective and not last for long.
On the other hand, some health conditions make your metabolism slow. Thus, increasing the duration of the effects of Viagra.
For example, liver or kidney disease may metabolize the drug more slowly. This allows you to have a longer-lasting effect. However, this can increase the risk of side effects and interactions with other medications.
Therefore, informing your doctor about your underlying health conditions is advisable.
Psychological state
Anxiety, nervousness, depression, and stress can all affect how your body reacts to sexual stimulation.
Viagra may not be as long-lasting or effective if you are not relaxed or comfortable.
Medications
Antibiotics such as Erythromycin, Clarithromycin, and Ciprofloxacin (Cipro) can interact with Viagra. Thus, affecting its duration of action.
How long does Viagra take to leave your system?
Viagra may take around 3-4 hours to start leaving your system. In some cases, it may take 5 hours to leave the system.
It depends on your metabolism and the dosage is taken.
After the medication is taken, it is absorbed into the bloodstream and metabolized by the liver.
If you have a slow metabolism, Viagra will take longer to leave your system and vice-versa.
Additionally, lower doses get out of the body system quickly compared to higher doses.
For example, 25mg of Viagra wears off 4 times more quickly than 100mg of Viagra.
According to one study, 80% of Sildenafil (Viagra) eliminates from the body in feces and 13% in the urine.
Viagra takes approximately 24 hours to eliminate from the body fully.
Warning
If you experience discomfort while eliminating Viagra from the system, please consult your doctor immediately.
Alternatives to Viagra
Viagra is a brand-name medication for the drug Sildenafil.
Pfizer has been producing and marketing Viagra since 1998.
When in 2020, Pfizer's patents on Viagra expired, it allowed other pharmaceutical companies to sell generic forms of Sildenafil legally.
Generic drugs have the same efficacy and safety as brand-name medicines.
However, generic versions are cheaper than branded medicines.
Per dose of Viagra costs around $70, whereas generic versions of Sildenafil cost as little as $2.
Cenforce, Kamagra, Suhagra, Malegra, etc., are all generic tablets containing Sildenafil.
They are considered the economic alternatives to the brand-name medicine Viagra.
Frequently Asked Questions:
How does Viagra work?
Viagra contains the active ingredient Sildenafil Citrate.
Sildenafil is a PDE5 inhibitor that blocks the action of PDE5 enzymes.
This inhibition raises the cGMP levels, thus, dilating the blood vessels.
This process boosts the blood flow in the penile blood vessels.
Thus, helping men to get or maintain a firm erection.
How long does Viagra stay in your system?
Viagra stays in your body for 3-5 hours, depending on factors like age, overall health, etc.
After ingestion, it is absorbed into the bloodstream and becomes effective.
When it starts metabolizing by the liver, your body excretes the medication through urine and feces. 
80% of Viagra is excreted through feces and 13% via urine.
Does Viagra help you last longer?
Viagra is a medicine that helps you to get or maintain an erection during sexual intercourse.
It is not intended to make a man last longer during sexual activity.
As per a study, it does not help if you are ejaculating faster than you want to.
How long is Viagra effective?
Viagra (Sildenafil) remains effective in the body up to 3-5 hours.
This duration of action may vary depending on your metabolism, age, and other health conditions.
Citations:
When quoting information, ForDailyMedicine always provides full citations. Please read our
Content Information Policy
if you want more details on the methods we take to ensure the continued high quality of our content.