Elevate your love life: Click here to claim your FREE Viagra sample today !
Rhino Pills and Viagra are used to treat Erectile Dysfunction (ED).

They both guarantee firmer, stronger, and long-lasting erections.

Yet, if they both make the same claims, what differentiates them? Is Rhino the same as Viagra?

In this article on Rhino pills vs Viagra, we will explore the differences between the two.
Table of Contents
Viagra and Rhino pills: The basics
Viagra was the first medicine approved by the Food and Drug Administration (FDA) for treating Erectile Dysfunction.
It is a prescription-based medicine that helps men get and sustain firm erections during sexual activity.
Viagra works by improving blood flow to the penis and has shown 82% efficacy in providing stronger erections.
In contrast, Rhino Pills are marketed as a natural alternative to Viagra. They are a male sexual enhancement dietary supplement.
Various products are sold under the name Rhino.
Krazzy Rhino 25000
Rhino 69
Rhino Blitz Gold
Rhino 30000
Platinum Rhino 25000
Mega Rhino 82000
Gold Rhino 25000
These pills claim to improve erections and enhance sexual endurance.
However, it is crucial to note that these claims lack scientific backing.
Unlike Viagra, Rhino Pills lack FDA approval and don't require a prescription. This makes them easily accessible at gas stations or convenience stores.
Curious about whether Viagra can also enhance your sexual endurance? Delve into this article for a deeper understanding- Beyond Erections: Does Viagra Make You Last Longer
Is Rhino the same as Viagra
Although Viagra and Rhino pills both claim to make you harder, they are still not the same.

They are different products with significant differences.

We have listed all the comparables between the two so that you can make an informed decision.
Rhino pills vs Viagra: Composition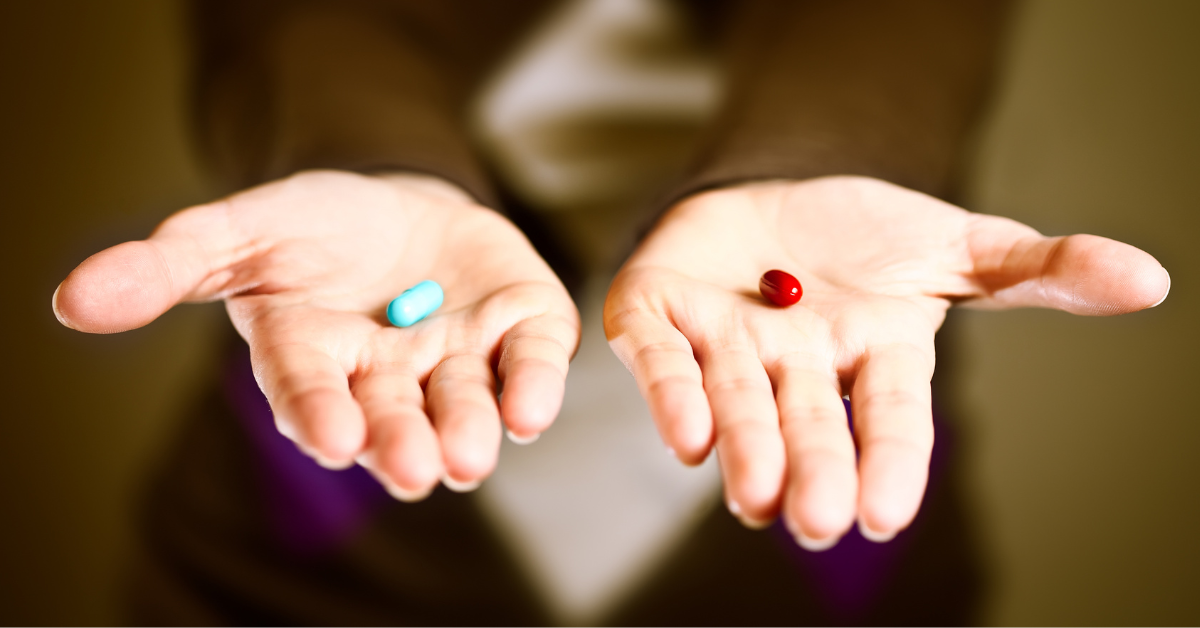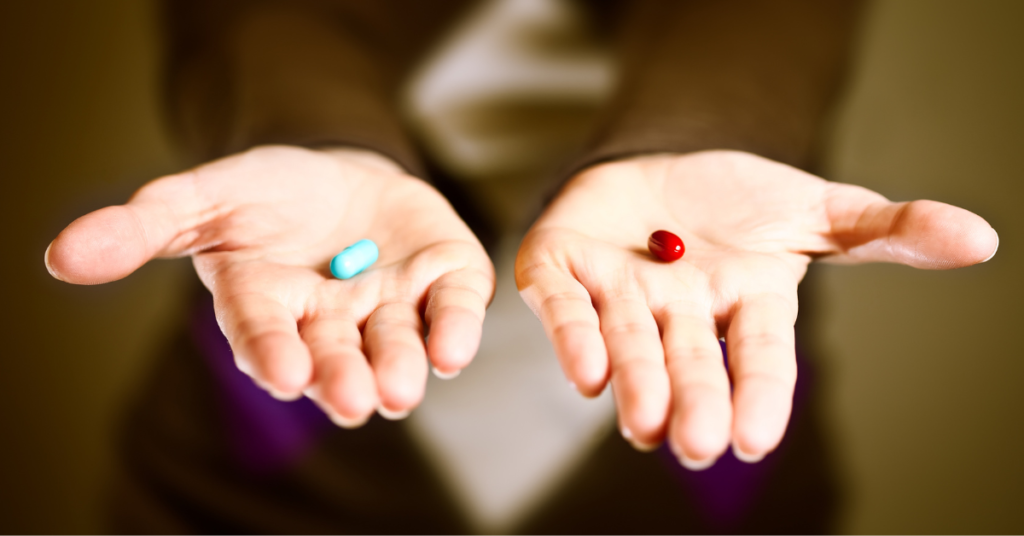 Rhino pills is a blend of herbal ingredients, including L-Arginine, Tongkat Ali, and Maca Root.
However, it is important to be careful because the FDA found some Rhino pills have undisclosed chemicals.
One example is Rhino 8 Platinum 8000, which was tested by the FDA and found to contain ingredients like Sildenafil, Phenolphthalein, N-Desmethyl Sibutramine, and Diclofenac.
Some of these ingredients can be risky for your health. That's why the FDA warns people not to buy Rhino pills.FDA advises against buying Rhino pills.
In contrast, Viagra contains the FDA-approved active ingredient Sildenafil Citrate.
Its safety and effectiveness have been thoroughly checked in clinical trials.
You can only buy Viagra (Sildenafil) with a valid prescription.
If you're unsure about how to get a prescription for Sildenafil medicines, don't worry. You can find guidance in this article– How to get a Sildenafil Prescription.
Regulation and safety: Viagra vs Rhino pills

When it comes to regulatory oversight and safety, Viagra and Rhino pills are quite different.
Viagra, with its active ingredient Sildenafil, follows strict rules set by the FDA.
Rigorous clinical tests are conducted to make sure it is safe and effective for treating Erectile Dysfunction (ED).
On the other hand, Rhino pills fall into the category of dietary supplements.
They don't go through the same rigorous testing as medicines like Viagra.
The FDA doesn't regulate Rhino pills because they belong to a different regulatory category than prescription medications.
As a result, the safety, tolerance, and effectiveness of Rhino pills in treating ED cannot be guaranteed.
In an announcement, the FDA has openly said that it is impossible to keep an eye on every enhancement product in the market.
So, it is up to consumers to be careful and ensure to stay safe when dealing with these unregulated products.
Although Sildenafil is an FDA-approved drug for treating ED, it does not mean it is completely risk-free. Interactions and side effects are possible. For a comprehensive understanding, read this article– Benefits and Risks of Using Sildenafil for ED Treatment
Note
According to urologist Dr. Philip Werthman, Sildenafil (Viagra) is a safe drug to use, but it still needs a prescription.
If it is offered over-the-counter, no one will visit a doctor to have their ED condition diagnosed.
And sometimes, ED can indicate a serious underlying condition.
Side effects of Viagra and Rhino pills

Both Viagra and Rhino pills come with the possibility of causing side effects.
Viagra (Sildenafil) may lead to common side effects such as headache, indigestion, face flushing, and nasal congestion.
In rare cases, it could also result in issues like hearing loss, vision changes, and Priapism.
However, Sildenafil side effects can be avoided if it is properly taken under a doctor's guidance.
On the contrary, Rhino pills, with their unregulated composition, may contain substances that pose health risks.
These substances can trigger palpitations, Priapism, high blood pressure, rapid heart rate, seizures, and other adverse effects.
Due to its potential to induce side effects, Sildenafil is available only by prescription. However, for those considering using it without a doctor's guidance, read this article first– Sildenafil without a prescription: Is it safe
Rhino pills vs Viagra: Dosage

Rhino pills come in different strengths, claiming to work within 45 to 90 minutes after you take them.
These pills don't need a prescription, so there is no set amount you should take.
On the other hand, Viagra dosages come in three strengths: 25mg, 50mg, and 100mg.
You take it 30-60 minutes before engaging in sexual activity.
The doctor will tell you the right amount of Viagra to use for the best results.
Which of the two lasts longer: Rhino pills or Viagra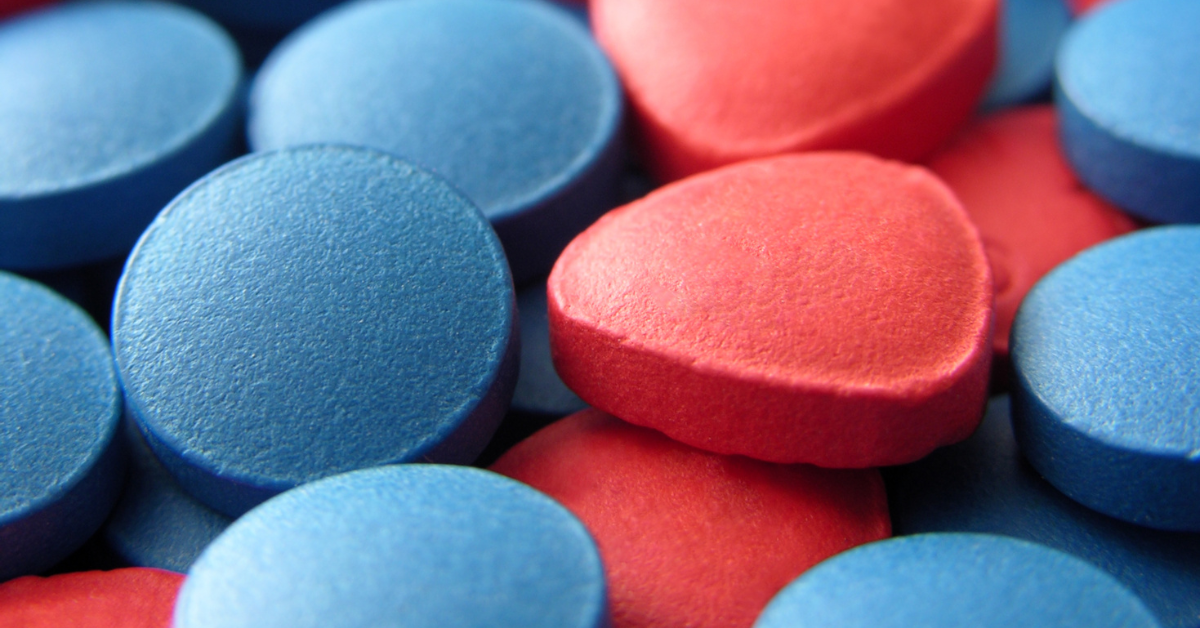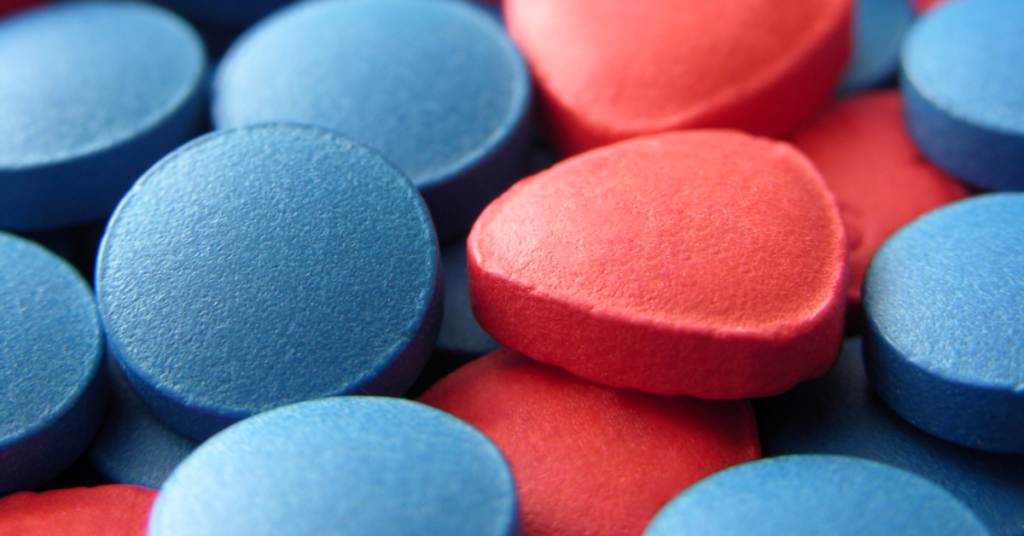 Packaging of Rhino pills claims that their effects last up to seven, nine, or even 14 days.

This duration of effects is dangerous and can lead to Priapism (painful erection for more than four hours).

Also, there is no scientific evidence to prove the long-lasting effects of Rhino pills.

In contrast, according to a study, the effects of Viagra last for up to 3-5 hours in the body.

This duration may differ on the basis of your age, metabolism, and health conditions.
Quick overview: Rhino pills vs Viagra
Some significant differences between Rhino pills and Viagra.
Basis
Rhino Pills
Viagra
Active ingredient
A blend of herbal and undeclared chemical ingredients
Sildenafil Citrate
Legal status
Not regulated or illegal
A blend of Herbal and undeclared chemical ingredients
Safety
Not Safe
Safe, but requires a doctor's recommendation
FDA approved
No
Yes
Prescription required
No
Yes
Conditions it can treat
Claim to treat Erectile Dysfunction, Premature Ejaculation, increased penis size, etc
Regulated and Legal
Availability
Available at gas stations, convenience stores, and online platforms
Available at all pharmacies with a prescription
Side effects
Palpitations, high blood pressure.
Some cases of heart stroke
Headache, facial flushing, and upset stomach
Price
Economical
Expensive
This table is for general understanding. Please consult your doctor if you have any concerns.
Which is more effective: Viagra or Rhino pills

When we talk about what works better for Erectile Dysfunction (ED) – Viagra or Rhino pills, Viagra is the winner.
Rhino pills have a big problem because their ingredients keep changing, and they don't have a strong scientific background.
Dr. David Shusterman says these pills might give a temporary effect but not in a reliable way.
So, the safer and more effective choice for ED is Viagra.

Generic forms of Viagra that are equally effective and safe are also available in the market. 

They contain the same active ingredient Sildenafil and are more affordable than Viagra.

Cenforce, Kamagra, Suhagra, and Malegra are all generic pills containing Sildenafil. 
Numerous herbal supplements are available that claim to be alternatives to Sildenafil. For a closer look at these options, read this article– Uncovering Herbal Alternatives to Sildenafil
Frequently Asked Questions
Do Rhino pills work?
Rhino pills or gas station pills promise to give firmer, stronger, and long-lasting erections. 
However, there is no scientific proof to validate these claims.
Moreover, it is advisable by the FDA not to take Rhino pills as they may contain unlabeled ingredients, which may cause serious health risks.
How long do Rhino pills last?
Rhino pill packaging claims they last up to seven, nine, or even fourteen days.
However, there is no evidence to support these claims.
Do Rhino pills make you hard?
Rhino pills only claim to make you harder and last longer in bed. 
Nevertheless, no scientific evidence exists to support the claim.
Citations:
When quoting information, ForDailyMedicine always provides full citations. Please read our
Content Information Policy
if you want more details on the methods we take to ensure the continued high quality of our content.