Elevate your love life: Click here to claim your FREE Viagra sample today !
Erectile Dysfunction (ED) is an inability to get or maintain a firm erection.

Viagra, containing Sildenafil, is a popular medicine that helps treat ED.

But it requires a valid prescription from a licensed doctor.

There are some natural alternatives to Viagra that do not need a prescription and claim to treat ED.

This article will discuss all the natural alternatives available.

Also, we will discuss the efficacy of these options.
Table of Contents
What are natural alternatives to Viagra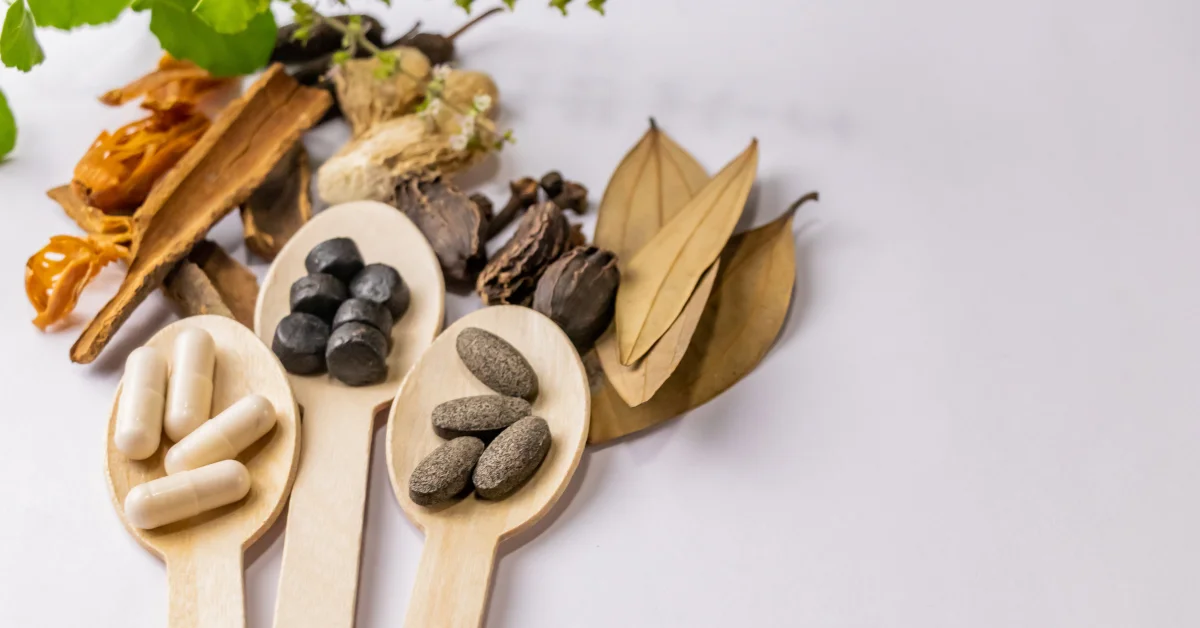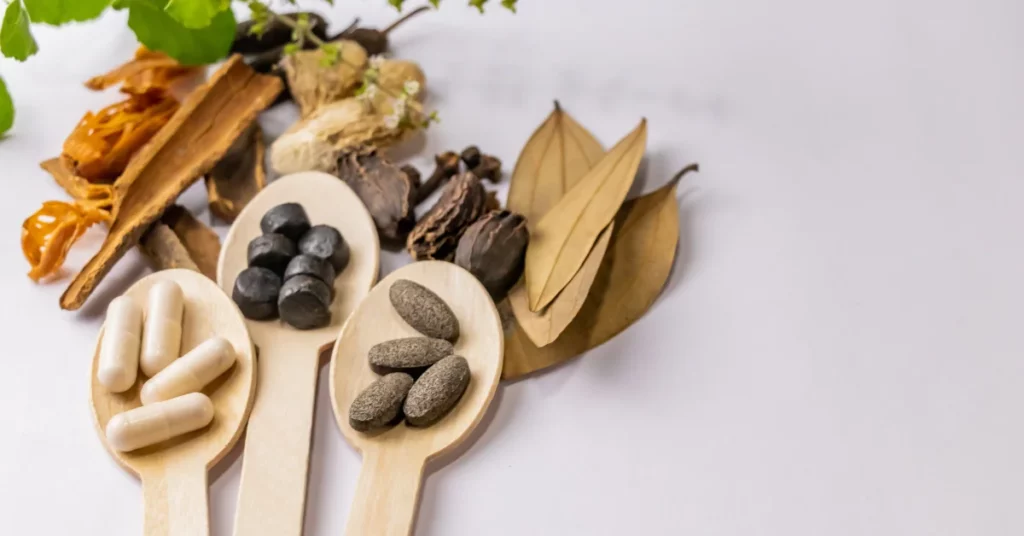 Natural Viagra alternatives are herbal supplements or food. 

They are available as over-the-counter supplements that you can buy without prescriptions.

They contain natural ingredients and claim to treat Erectile Dysfunction. 

The FDA does not approve or regulate these alternatives. 

So, we cannot guarantee their safety and effectiveness. 

These natural options include DHEA, L-arginine, Ginseng, Yohimbe, etc. 

Here we discuss all these natural alternatives to Viagra in detail.
Dehydroepiandrosterone (DHEA)
The adrenal gland in the body produces DHEA.

The exact function of DHEA is not known. But it is believed that DHEA helps produce hormones like testosterone and estrogen.

As you age, DHEA levels decrease.

Low DHEA levels result in less testosterone production, which can cause ED.

External supplements are used to normalize DHEA levels to treat ED. But the efficacy is not well established.

Most of the studies conducted have yielded mixed results. Some have shown improvement in ED symptoms, while others have not.

So, the exact conclusions could not be drawn.

DHEA supplements are available in capsules, tablets, gels, and creams.Side effects of DHEA supplements include fatigue, headache, insomnia, etc.
Fact
Low testosterone level is a significant cause of decreased libido in older individuals. This may further lead to Erectile Dysfunction. Thus, raising the need to use DHEA supplements.
L-arginine
L-arginine is an amino acid that helps the body to make proteins.

It enhances the production of Nitric Oxide, which is necessary for circulation.

According to the Mayo Clinic, L-arginine may improve ED symptoms.

The body converts L-arginine into Nitric Oxide (NO).

NO acts as a vasodilator and helps in dilating blood vessels.

This dilation increases blood flow to the penis.

Thus, helping males to get or maintain an erection.

Studies have shown that it also enhances the working of other ED medicines.
As per a study, combining L-arginine with Sildenafil yielded better results than Sildenafil alone.
One research suggested that L-arginine with Tadalafil could improve testosterone levels.
But these studies are insufficient to make it a standard treatment for ED.

L-arginine is available as tablets and capsules for oral consumption.

It may interact with blood pressure medications.

This can cause adverse effects such as Diarrhea, allergic reactions, etc.
Korean Red Ginseng
Ginseng is a libido booster.

It has aphrodisiac properties which increase sexual desire.

According to a study, Ginseng helps improve male libido.

It regulates the neuro and hormonal systems in the body.

If low sex drive is the underlying cause of your ED issues, Ginseng might be useful.

But more research is necessary to confirm the above claims.
Horny goat weed
Horny Goat Weed is a natural Viagra alternative over the counter.

The primary component in Horny Goat Weed is Icariin, a PDE5 inhibitor.

It also allegedly contains aphrodisiac effects that increase sexual desire.

Being a PDE5 inhibitor, it blocks the activities of PDE5 enzymes.

This dilates penile blood vessels and increases blood flow to the penis.

Thus, helping in inducing or maintaining a hard erection.

Horny goat weed is available as tablets, powders, capsules, and tea.

Although it is a natural supplement, it can cause dizziness, stomach discomfort, etc.
Recommended Read- Horny Goat Weed vs Viagra: Which is Right for you.
Propionyl- L-Carnitine
Our body naturally produces Propionyl-L-Carnitine.

When combined with Acetyl-L-carnitine, it helps improve sexual performance in aged individuals.

As per survey results, 40% of participants got desired results.

Those participants noticed improved erections after three months.

Propionyl-L-Carnitine supplements are available as oral tablets.It can cause side effects like stomach upset, vomiting, etc.
Yohimbe
Yohimbe is marketed as a herbal supplement that claims to treat ED.

The active ingredient in Yohimbe is Yohimbine. It is present in the bark of an evergreen tree called the Pausinystalia Yohimbe.

It treats ED by blocking the activities of Alpha-2 adrenergic receptors.

This causes the dilation of blood vessels.

Thus, boosting penile blood flow to induce firm erections.

It may be helpful to improve orgasms and ejaculation function also.

Yohimbe interacts with antidepressants. This can lead to drug-drug interactions.

It can cause side effects, including Hypertension, Increased heart rate, etc.
Warning
You should not use Yohimbe as an over-the-counter ED pill. This is because Yohimbine is sold in a prescription medicine called Yohimbine Hydrochloride for treating ED. Yohimbe is falsely marketed as an over-the-counter supplement. This leads to ignorance of its side effects.
Natural Viagra alternative foods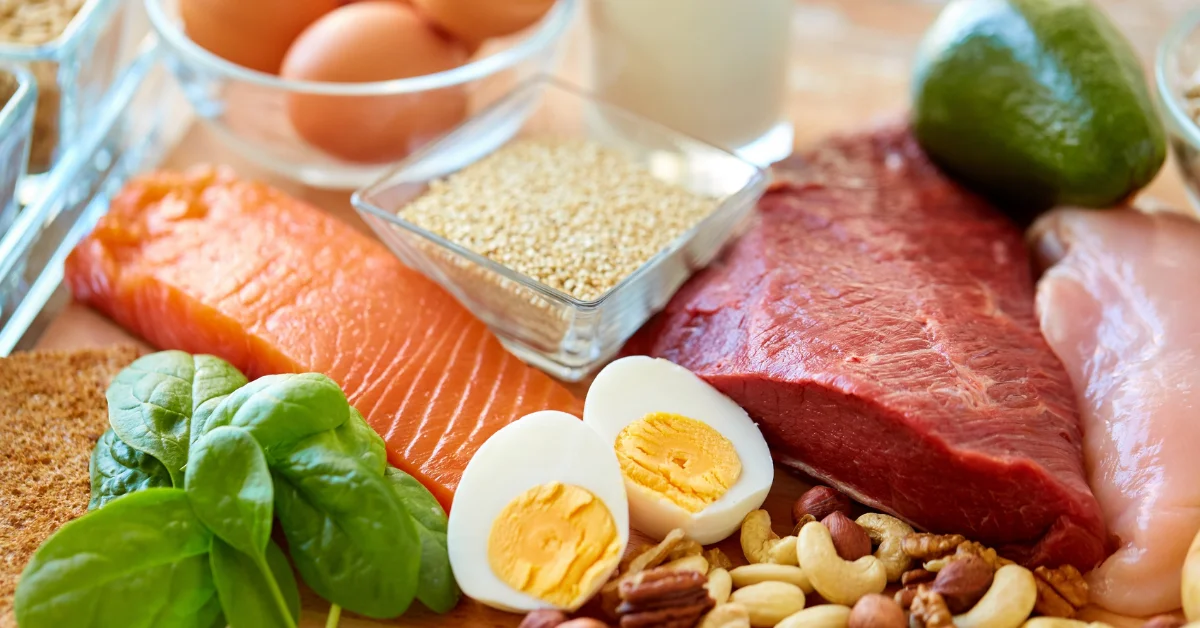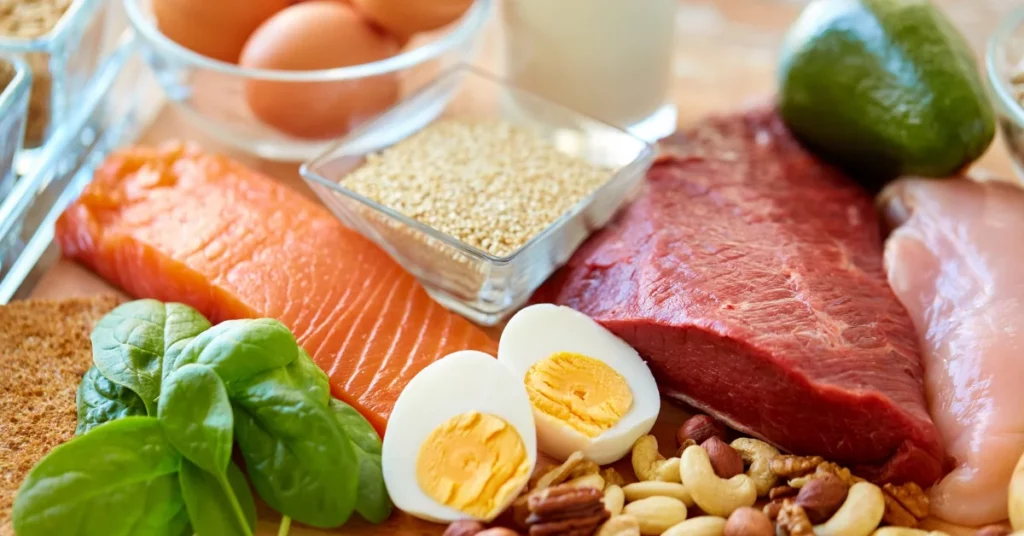 Nature has bestowed us with foods that we can use as alternatives to Viagra. 

Several studies have shown that specific foods can improve erectile functionality. 

Leafy vegetables, fish, oysters, nuts, etc., are natural Viagra foods to treat ED.

 Dark chocolate, Watermelon, and Bananas are also helpful in improving ED symptoms.
Recommended Read– Boost Your Sex Life With Natural Viagra Foods And Drinks
Are there natural alternatives to Female Viagra
Since doctors prescribe Viagra off-label to treat female sexual dysfunction, natural alternatives are also available.

Maca and Ginkgo Baba are two such natural alternatives to Viagra.

Low sex drive is the main cause of female sexual dysfunction.

These natural options work by boosting sex desire in women.

Ensure to consult your doctor to determine whether you can use these alternatives or not.
Do natural Viagra alternatives work effectively
The short answer is NO.

Natural Viagra alternatives do not work effectively.

While some herbal supplements and foods may claim to be as effective as Viagra, they take longer to show even minor improvements.

In reality, these natural alternatives are not even close to Viagra.

Also, the supplements are not regulated by the FDA.

So their side effects and interactions may not be well understood.

Only extensive marketing is helping sell these supplements as natural Viagra.

It is advisable to rely on prescription ED medicines like Viagra, Cialis, and Levitra.

These ED pills contain FDA-approved drugs like Sildenafil, Tadalafil, etc.

It is best to consult your doctor if you are facing ED issues.

The doctor will help determine if you can take Viagra or other ED pills for your condition.
Frequently Asked Questions
Can I get natural Viagra alternatives without a prescription?
Yes. You can get natural Viagra alternatives without a prescription. This is because they do not come under the regulation of the FDA. So, they are available over the counter. But it raises the chance of adverse effects associated with their use.
What are natural herbal alternatives to Viagra?
Many natural herbal alternatives to Viagra claim to treat ED. These include L-arginine, Ginseng. Horny Goat Weed, DHEA, etc. But more research is necessary to validate these claims. Also, they have no approval from the FDA. Thus, no one can guarantee their safety and efficacy.
How effective are natural Viagra alternatives?
Fewer studies have shown the effectiveness of natural Viagra alternatives. Despite this, FDA does not suggest taking supplements to treat ED. So, we cannot conclude how effective these natural options are. It is advisable to consult your doctor before taking any Viagra alternative.
Citations:
When quoting information, ForDailyMedicine always provides full citations. Please read our
Content Information Policy
if you want more details on the methods we take to ensure the continued high quality of our content.