Elevate your love life: Click here to claim your FREE Viagra sample today !
We are aware that medicines, pumps, and surgical procedures can treat Erectile Dysfunction.

But what about food? Can our eating and drinking habits affect erectile function?

Well, the answer to the above question is Yes!

We cannot ignore the fact that diet can affect erections. It is done either by improving blood flow or sexual desire.

But, these results are not as effective as ED medicines (Sildenafil).

Erectile health may benefit from a diet rich in specific nutrients like nitrates, etc.

Let's delve deeper into this article to discuss the best natural Viagra foods and drinks that may improve sexual health.
Table of Contents
What is Natural Viagra
Natural Viagra refers to some foods, drinks, and supplements. They contain natural substances which may improve erectile function.

They are the natural alternatives to the medicine Viagra (Sildenafil).

For a long time, some herbs and fruits have been used as natural aphrodisiacs. Thus, improving the sexual experience.

Natural Viagra offers a safer approach to treating Erectile Dysfunction (ED).

But they do not have the same effectiveness as traditional ED medications.
Natural Viagra foods for males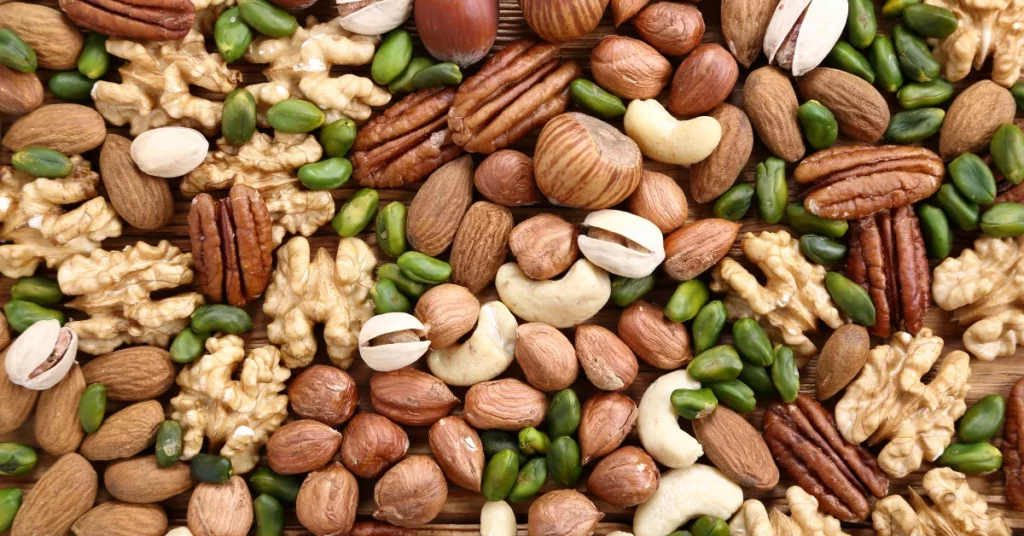 Several natural foods may be used as alternatives to Viagra (Sildenafil).

They improve erectile functionality and enhance male sexual performance.

Leafy vegetables, fish, oysters, nuts, etc., are considered natural Viagra foods.
Leafy greens
Leafy greens, such as spinach, beet, and kale, act as a natural Viagra.

They are rich in nitrates which get converted into Nitric Oxide (NO) in the body.

NO is a chemical released during sexual stimulation.

It is necessary for the dilation of blood vessels to improve penile blood flow.

The enhanced blood flow helps in inducing or maintaining a firm erection.

Thus, reducing the symptoms of Erectile Dysfunction.

Natural Viagra food takes time to start working.

For quick results, consult your doctor for ED pills like Sildenafil, Vardenafil, etc.
Garlic
Plaque buildup in the arteries may obstruct the blood flow to the penis.

Thus, making it difficult to get or sustain an erection.

Cleveland Clinic says garlic in the diet impacts the arteries in a positive way.

This may help keep arteries healthy and prevent the obstruction of blood flow.

Also, garlic contains an active compound Allicin.

As per Healthline, Allicin has the potential to relax blood vessels.

This relaxation improves blood flow, essential for inducing a firm erection.
Oysters
Oysters or shellfish act as a natural aphrodisiac.

They are a rich source of zinc, containing 555% of the daily value.

As per a study, zinc helps in testosterone production in the body.

Testosterone is a male sexual hormone.

Low testosterone levels can reduce your sex drive, which may further lead to ED.

So, adding oysters to your diet helps modulate testosterone levels.Studies have shown that maintaining testosterone levels help improve ED symptoms. It also improves treatment response to the PDE5 inhibitors like Sildenafil.
Nuts
Walnuts are rich in arginine, an amino acid that our body converts into Nitric Oxide (NO).

This helps to relax blood vessels and improve blood flow. As mentioned, enhanced blood flow aids in getting or maintaining an erection.


Also, they are rich in vitamin E and folic acid.

Vitamin E has antioxidant properties.

As per a study, these antioxidant properties improve age-related ED.

Folic acid is also known to improve erectile function, according to PubMed.

So, conclusively nuts are a great source of treating erection issues.

Yet, taking nuts alone may not be enough.

ED pills like Sildenafil and a healthy lifestyle are also important to get the desired results.
Warning
Do not consume more than a few little handfuls every day. Nuts are calorically dense.
Dark chocolate
Dark chocolate contains a compound called flavanol. It has a positive effect on the functioning of blood vessels.

This can improve blood flow throughout the body, including the penis.

As per a study, regular intake of flavonoid-rich foods can reduce ED incidence.

Also, research suggested that dark chocolate might spur sexual desire.

Thus, increasing the feelings of arousal and pleasure.

But it takes time for dark chocolates to show the desired effects.

If you want quick results, consider trying oral ED pills like Sildenafil, Tadalafil, etc.
Fact
It is beneficial to consume foods that help treat ED. But knowing which food causes or worsens ED is also important. Read about the six worst foods for Erectile Dysfunction here.
Natural Viagra fruits
Nature has bestowed us with fruits with aphrodisiac properties.

These natural Viagra fruits improve sexual desire and blood flow.

Incorporating these fruits into your diet may help improve your erectile function.

Watermelon and banana are the two fruits used as alternatives to Viagra (Sildenafil).
Watermelon
Watermelon contains a high concentration of Citrulline, an amino acid.

L-citrulline converts into another amino acid called L-arginine.

Arginine, in turn, increases Nitric Oxide (NO) levels and helps widen blood vessels.

Watermelon is also a rich source of the antioxidant, Lycopene. It may help reduce blood glucose levels.

As per research, Lycopene is a new potential treatment for ED whose underlying cause is Diabetes.

Tomatoes and pomegranates are also antioxidant-rich fruits.

They may improve ED symptoms similarly to watermelon.
Banana
Bananas contain nutrients such as potassium and vitamin C.

Potassium relaxes corporal smooth muscles, which is essential for the mechanism of erections.

It also manages high blood pressure, an independent cause of ED.

But, they may not be highly effective as ED medicines like Sildenafil, etc.
Natural Viagra Drinks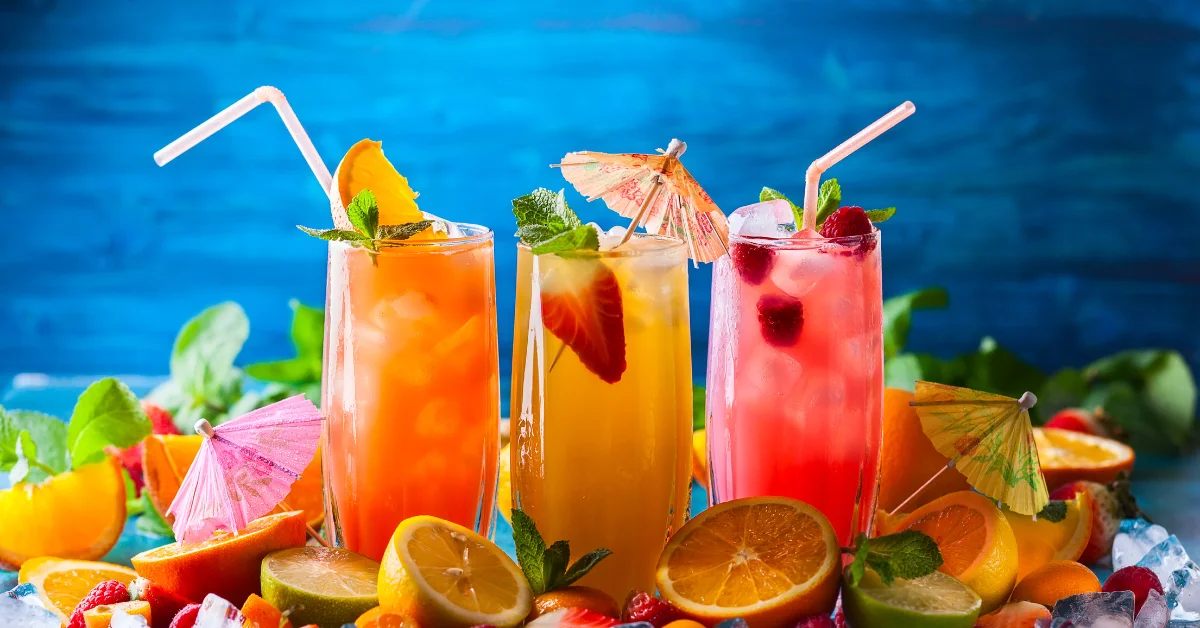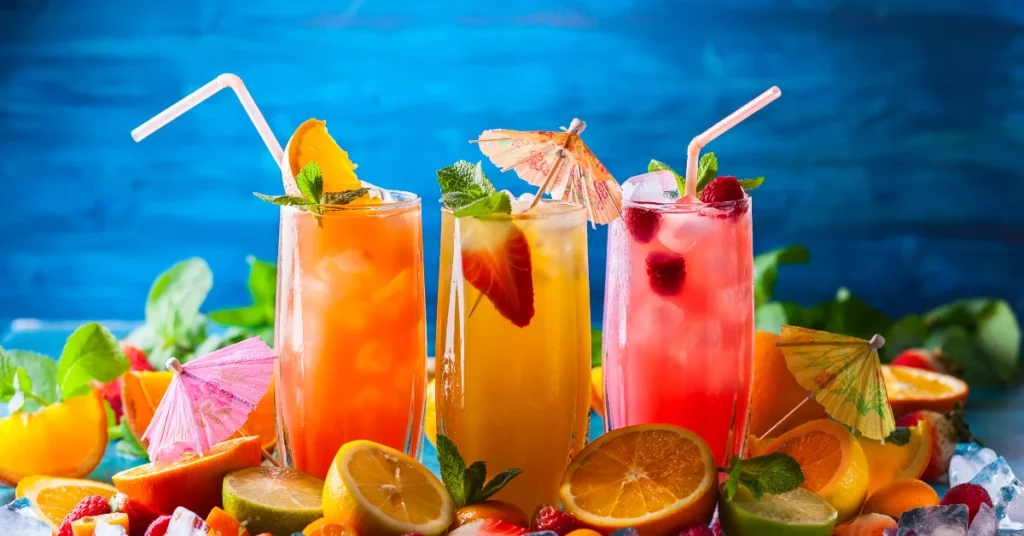 Natural Viagra drinks are alternatives to ED pills like Viagra.

They contain natural compounds that can help you stay hard.

These Viagra drinks promote blood flow to the penis. Thus, enhancing sexual desire and treating ED.

Some of the most common drinks considered natural Viagra are green tea, coffee, etc.
Beetroot juice
As per Medicalnewstoday, Beetroot juice helps in Nitric Oxide production.

As discussed, Nitric oxide is essential to dilate blood vessels.

Dilation of blood vessels boosts the penile blood flow.

Thus, helping maintain an erection.Beetroot juice also has antioxidant properties, which improve age-related ED symptoms.
Green tea
Sometimes, tea leaves at the bottom of your favorite mug have medicinal properties.

Green tea contains Catechins. These Catechins comprise 80-90% of the flavonoids.

As mentioned above, flavonoids improve blood flow throughout the body.

Thus, helping to get or maintain a firm erection.

According to a study, 50 mg/day of flavonoids can lower the risk of ED by 32%.

This tea also has a high concentration of Theanine.

It is an amino acid that is a stress reliever, manages blood pressure, boosts the immune system, etc.

Thus, improving health. This may aid in delaying or preventing Erectile Dysfunction.
Ginger tea
Ginger is a plant with excellent medicinal properties.

Healthline says ginger may increase blood flow and helps reduce blood pressure.

This could enhance sexual function and arousal.

Also, one study showed that ginger could reduce oxidative stress when combined with other natural compounds.

This could aid in the treatment of Erectile Dysfunction.

But more studies are essential to understand how ginger can affect erections.
Coffee
Some research suggests that caffeine has links with Erectile Dysfunction.

More caffeine intake reduces the likelihood of ED. This is because coffee boosts blood flow.

But, there are insufficient studies to prove that caffeine increases blood flow.

Moreover, excessive caffeine use might be harmful to health.

Thus, it is advisable to consult your doctor and get a prescription for ED pills like Sildenafil.
Are natural Viagra foods sufficient to treat ED
If you have Erectile Dysfunction, then medical interventions are necessary.

You should use Natural Viagra foods and fruits for additional help only.

These are not the conventional treatment for ED.

Hence, Natural Viagra foods are insufficient to treat Erectile Dysfunction (ED).

Nonetheless, there is no harm in including them in your diet while keeping ED in mind.

Vegetables, fruits, and nuts are generally healthy foods to consume.

Any improvement in ED symptoms would be an added bonus.

Oral ED pills like Sildenafil, Tadalafil, etc., are the first-line treatment for ED.

They are effective between 67-89% of the time.

But, if they do not work for you, further ED treatments are accessible.

Ensure to consult your doctor to get the best treatment and diet advice.
Recommended Read- Reviving Intimacy: Proven Erectile Dysfunction Treatments
Frequently Asked Quetions
What food works like Viagra?
Foods like leafy greens, garlic, fish, oysters, and nuts work like Viagra (Sildenafil). Thus, they are useful for treating Erectile Dysfunction. But they are not as effective as the Viagra medication.
What can I drink to get hard?
You can take fruit juices like pomegranate and beet juice to get hard. They contain antioxidants and nitrates that improve blood circulation to the penis. As a result, they help in getting or maintaining hard erections.
Does fish work as Natural Viagra?
Some fish, like salmon fish, work like Natural Viagra. They contain omega-3 fatty acids that improve cardiovascular health. As a result, it improves blood flow to the penis. Thus, helping in treating Erectile Dysfunction.
Citations:
When quoting information, ForDailyMedicine always provides full citations. Please read our
Content Information Policy
if you want more details on the methods we take to ensure the continued high quality of our content.