Don't miss out – Grab your FREE Viagra sample now and rediscover your confidence!
Viagra is a medication used to treat Erectile Dysfunction (ED) in males.

According to NIH, ED is a common condition affecting 30 million individuals in the US.

ED is a treatable condition. Medications like Viagra are available in the market to improve erectile functionality.

Although Viagra is effective, it is not without risks and side effects.

It has negative interactions with many substances, especially alcohol.

Alcohol can raise the risk of Viagra's potential side effects and make it less effective.

This article will detail the relationship between Viagra and alcohol.
Table of Contents
Viagra and alcohol: The basics
Viagra is an Erectile Dysfunction medicine that helps males get or keep an erection.

It contains the active ingredient Sildenafil Citrate, which is a PDE5 inhibitor.

It works by blocking the action of PDE5 enzymes. These enzymes are responsible for breaking down cGMP.

This inhibition raises cGMP levels, thus, dilating the penile blood vessels.

Dilated blood vessels boost the blood flow to the penis.

Thus, helping you get a firmer, long-lasting erection.

Alcohol, on the other hand, counteracts the effects of Viagra.

It is a contributory factor in the development or worsening of ED.

It is a central nervous system depressant that slows down the brain signals.

These brain signals play a crucial role in inducing an erection.

Thus, slowing these signals can cause erection issues.

Also, as per a study, alcohol can worsen ED by reducing testosterone levels.

But, alcohol can cause or worsen ED only if consumed excessively.

As per a study, if consumed in moderate quantities, alcohol has no effects on the working of Viagra.
How much alcohol can you drink before taking Viagra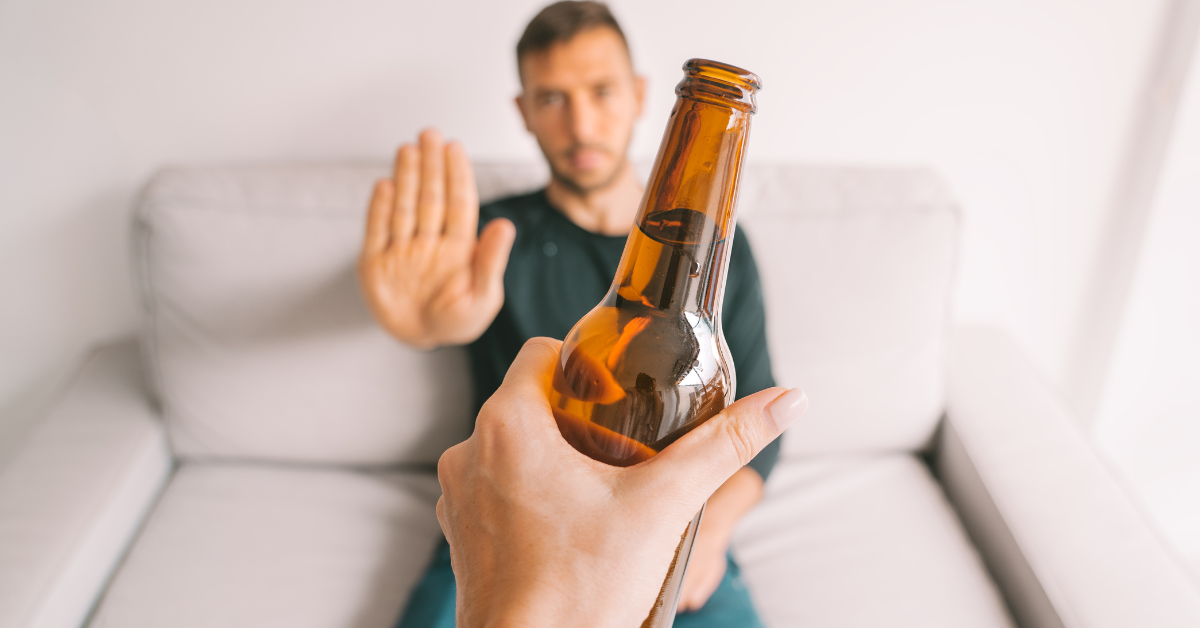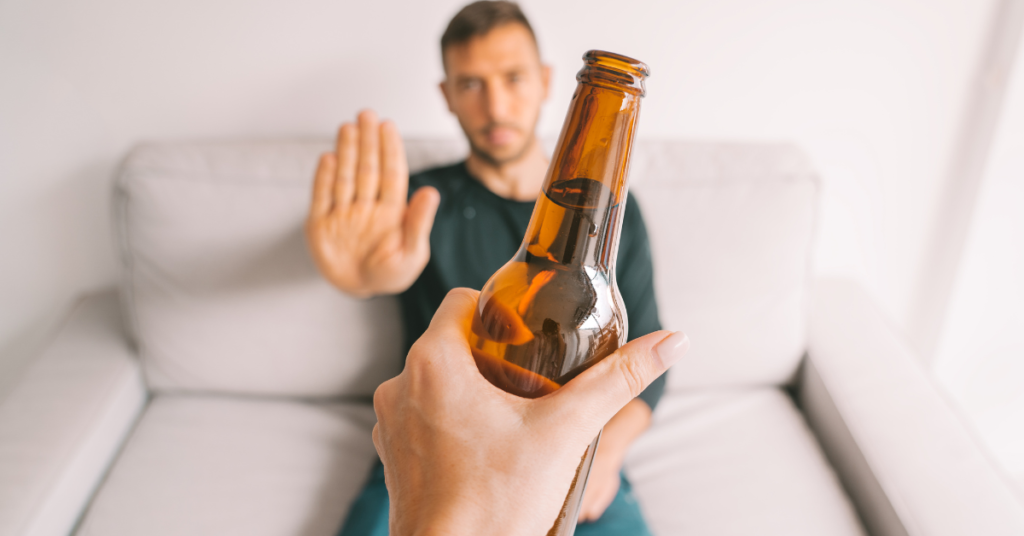 On average, two standard drinks per day are safe for males to consume.

This amount is unlikely to have negative effects when taken with Viagra.

As mentioned, moderate alcohol consumption does not affect the working of Viagra.

Yet, the precise definition of "small amounts" differs from person to person.

Hence, we adhere to the CDC's alcohol consumption guidelines, which state that two drinks per day are safe for men.
Warning
The effects of alcohol on the body can vary, depending on weight, age, and overall health.
It is always advisable to visit a doctor for guidance and recommendations.
Does alcohol make Viagra less effective
Yes, alcohol makes Viagra less effective due to various reasons.

Firstly, excessive intake of alcohol declines testosterone levels in the body.

Testosterones are essential to produce Nitric Oxide.

As mentioned, Nitric Oxide is needed for PDE5 inhibitors like Viagra to work.

Low testosterone levels can stop the body from producing enough Nitric Oxide. Thus, making Viagra less effective.

Secondly, testosterone is also important for sexual desire.

Low testosterone levels are closely associated with low sexual desire.

It may reduce your interest in sexual activities and prevent you from becoming aroused.

PDE5 inhibitors like Viagra only work in the presence of sexual arousal.

Thus, low sexual desire makes Viagra less effective or ineffective.

As per HHS, bringing testosterone levels back to normal can enhance the effectiveness of PDE5 inhibitors.
Fact
According to a study, testosterone levels in men drop after 30 minutes of consuming alcohol.
When levels of NO are decreased, there is a reduction in the amount of cGMP. If the levels of cGMP are already low, PDE5 inhibitors might not work as well to get an erection.
Side effects of Viagra and alcohol together
Combining Viagra and alcohol can have unpredictable effects on the body.

While Viagra is an effective treatment for ED, consuming alcohol can counteract its effects.

Alcohol can impair coordination and judgment, making it challenging to get or keep an erection.

Furthermore, it increases the risk of Viagra and alcohol interaction, which can intensify the side effects of Viagra.

Alcohol consumption can exacerbate potential side effects of Viagra, which include: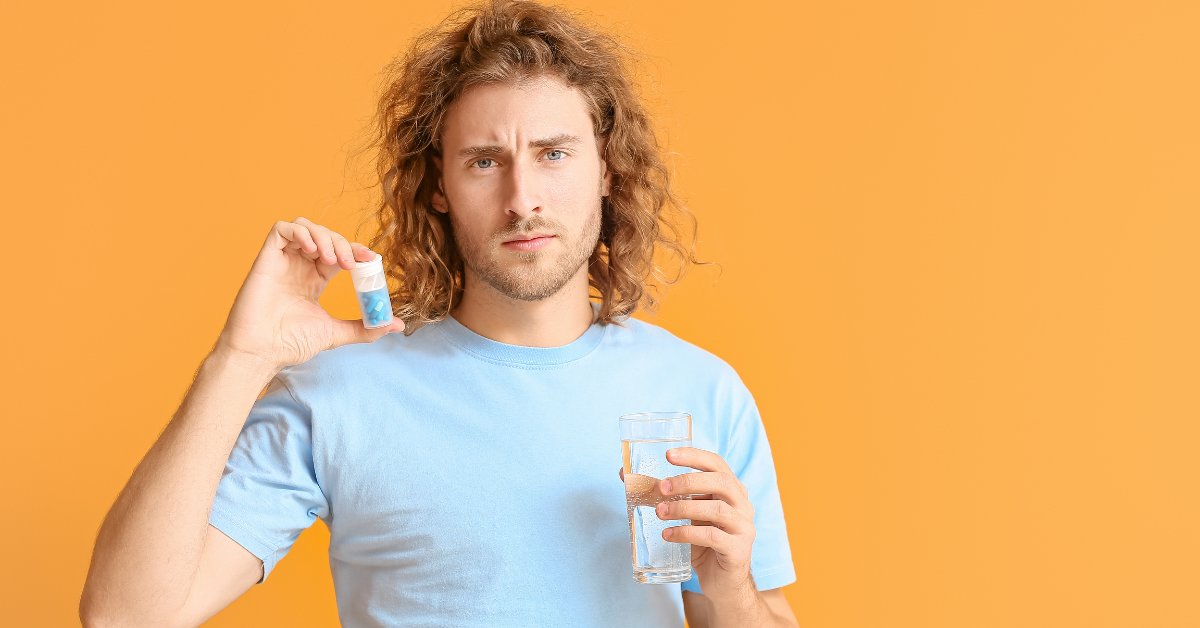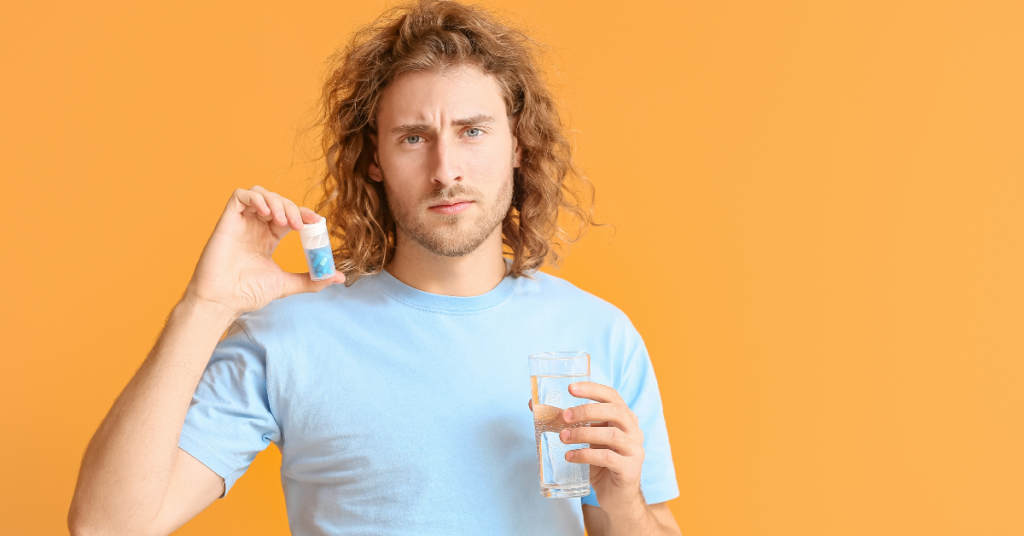 Dizziness and Lightheadedness
When you take alcohol and Viagra together, it causes a reduction in blood pressure.

This is because Viagra and alcohol both dilate the blood vessels.

Excessive widening of blood vessels causes a sharp drop in blood pressure.

Thus, causing dizziness and lightheadedness, especially when rising from a seated position.
Headaches
Viagra and alcohol are both associated with causing headaches.

Taking them together may increase headache frequency and intensity.
Heart Palpitations
Viagra and alcohol cause variations in heart rate.

If taken together, they can raise the risk of heart palpitations.

This may also cause heart-related issues.
Flushing
Viagra causes flushing, which is a sense of warmth and redness in the face.

Excessive alcohol consumption can also cause flushing.

Thus, consuming both together may prolong the flushing effects.
Nausea and vomiting
Alcohol has the tendency to irritate the stomach lining.

On the other hand, Viagra can cause Nausea and vomiting.

When consumed together, they may increase the likelihood of vomiting or Nausea.

Although moderate alcohol consumption with Viagra is safe, it is still not recommended.
Conclusion
Viagra is an excellent Erectile Dysfunction treatment.

You should be aware of the interactions between Viagra and alcohol.

Alcohol consumption in moderation may not cause risks to Viagra users.

But, excessive alcohol consumption with Viagra can result in negative consequences.

Avoid alcohol while taking Viagra or any other ED medicine that contains Sildenafil.

Cenforce, Kamagra, Suhagra, etc., are generic ED tablets whose active constituent is Sildenafil.

It is advisable to avoid alcohol when taking these generic ED medications.
Frequently Asked Questions
How many beers can you have with Viagra?
As per CDC, two standard drinks per day are unlikely to counteract Viagra's effects. 
Two standard drinks per day are considered moderate alcohol consumption.
Only excessive alcohol consumption can reduce Viagra's effectiveness. 
Nonetheless, combining alcohol and Viagra is not suggested.
Which ED drug works best with alcohol?
No ED pill works best with alcohol.
Excessive alcohol consumption counteracts the effects of ED pills. Thus, worsening their side effects. 
Moderate alcohol consumption does not reduce the effectiveness of ED pills. Nonetheless, it is still not recommended.
Can you take Viagra with alcohol?
It is best to avoid alcohol consumption with Viagra.
This is because alcohol not only decreases the effectiveness of Viagra but also worsens its side effects.
Nonetheless, it is the case when alcohol is consumed excessively. 
If you consume it in small amounts, it is unlikely to cause negative effects. 
Citations:
When quoting information, ForDailyMedicine always provides full citations. Please read our
Content Information Policy
if you want more details on the methods we take to ensure the continued high quality of our content.