Don't miss out – Grab your FREE Viagra sample now and rediscover your confidence!
Table of Contents
Gabapentin and Viagra are two medicines that treat different medical conditions.

Both medications are effective in their respective uses. 

But what if you need to take Gabapentin and Viagra simultaneously? Do they counteract each other's effects? 

This article will delve into the details of Gabapentin and Viagra. It includes their uses, interactions, etc., to provide you with a comprehensive guide.
Gabapentin and Viagra: The basics
Gabapentin is a medicine for controlling certain types of seizures.

It is also helpful for relieving the pain of Postherpetic Neuralgia (PHN). PHN is the burning or stabbing-like pain that lasts for a long period after an attack of Shingles. 

Extended-release (long-acting) tablets of Gabapentin help treat Restless Leg Syndrome (RLS).

It is available in many forms, including tablets, capsules, and oral solutions. 

In contrast, Viagra is a medicine for treating Erectile Dysfunction (ED) or impotence. 

ED is an inability of men or Assigned Males at Birth (AMAB) to get or maintain a firm erection. 

It contains the active ingredient Sildenafil Citrate, which helps men by improving their erectile function.

Viagra is available as an oral tablet.
Did you know that Viagra is also known as the "little blue pill?" To learn more about its history, explore this article– History of the Blue Pill: Origin and Cultural Impact
Working of Gabapentin and Viagra
Gabapentin belongs to a group of medicines known as anticonvulsants.

It works by binding to the alpha2-delta location on voltage-gated calcium channels.

This action helps relieve nerve pain and reduces the likelihood of seizures.

Viagra, containing Sildenafil, belongs to the group of PDE5 inhibitors.

Viagra works by inhibiting the action of the PDE5 enzyme found in the penis.

This inhibition dilates the penile blood vessels. Thus, it improves blood flow to the penis.

Enhanced blood flow helps males to get or maintain a firm erection.
Numerous factors can influence the working of Viagra. For a comprehensive understanding of these factors, consider reading this article– A Guide on How to Use Viagra for the Best Results
Does Gabapentin cause Erectile Dysfunction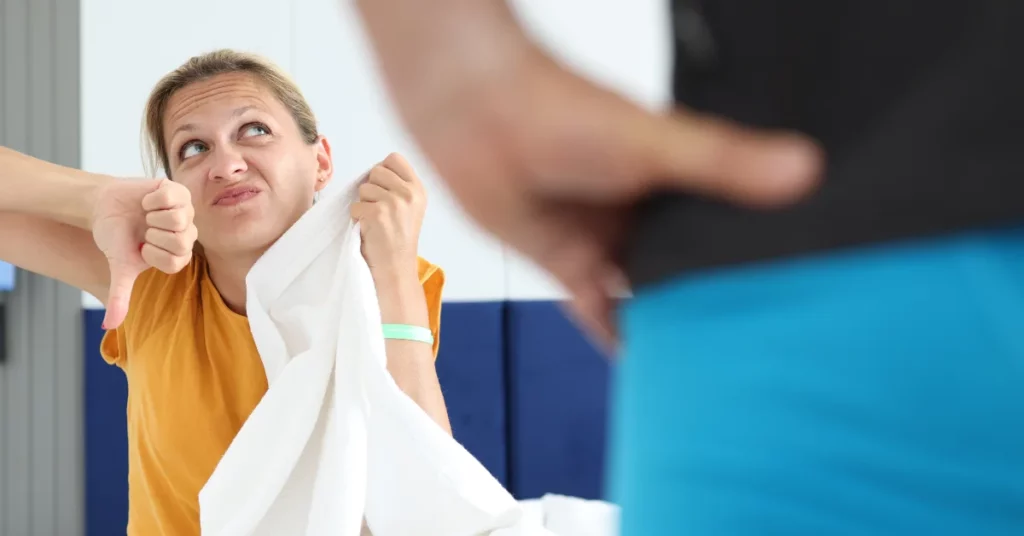 The short answer is yes. Gabapentin can cause Erectile Dysfunction. 

Due to Gabapentin's effects on neurotransmitters, it may cause Erectile Dysfunction and other sexual dysfunctions. This is known as Gabapentin-induced sexual dysfunction. 

1. As per ScienceDirect, taking a daily dose of Gabapentin may cause sexual dysfunctions like loss of libido and impotence.

2. Another study suggested that it made it difficult for individuals to reach orgasm, especially older males. 

3. PubMed has also validated that Gabapentin has links to inducing sexual dysfunctions.
Not only Gabapentin, but several medicines can lead to ED. For comprehensive information, refer to this article– ED Dangers: Drugs That Cause Erectile Dysfunction
Do Gabapentin and Viagra interact
Gabapentin and Viagra combination is safe to use.

As per Drugs.com, no interactions are found between Viagra and Gabapentin.

Sildenafil (the active ingredient of Viagra) has many drug interactions. These include Ritonavir, Amyl Nitrate, Ricogaut, Itraconazole, etc.

Gabapentin interactions include Ketamine, Alfentanil, Pentazocine, etc. 

So, no research validates the Viagra and Gabapentin interaction. 

But this does not imply that no interaction can exist. 

The interactions of the medicines vary from person to person, based on different medical and health conditions. 

Taking Gabapentin and Viagra may result in undesirable effects.

Thus, it is advisable to consult a doctor to determine whether it is safe to take this combination or not.
For an in-depth exploration of interactions of Viagra (Sildenafil), check out this article– Interactions of Sildenafil: Drugs, Food, and Disease
Side effects of taking Gabapentin and Viagra together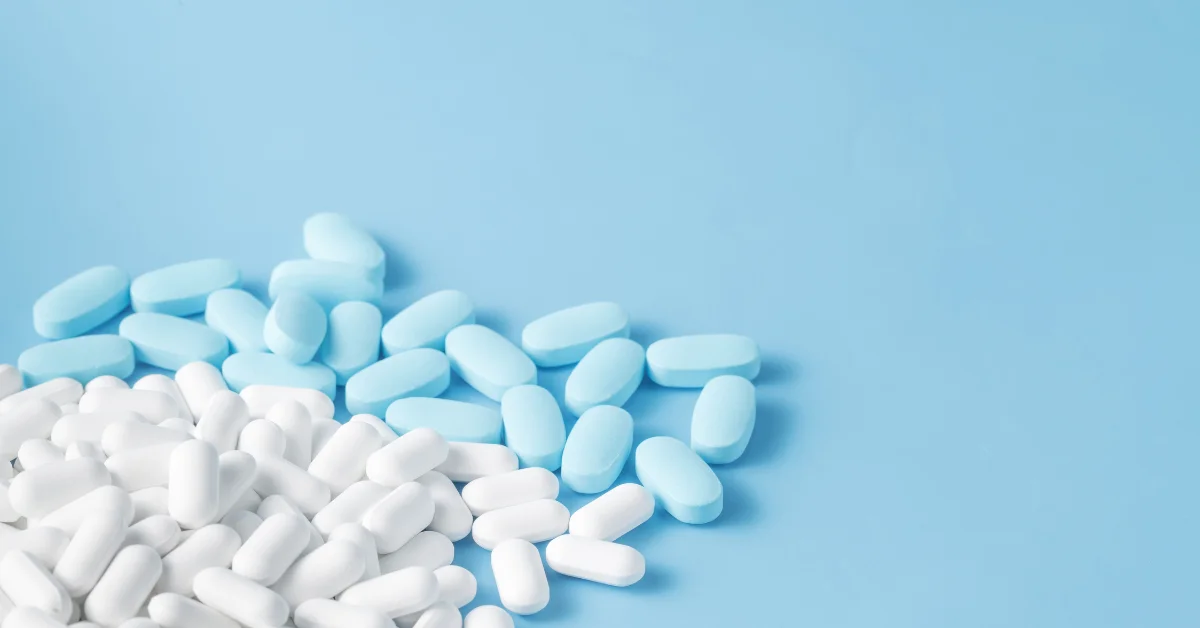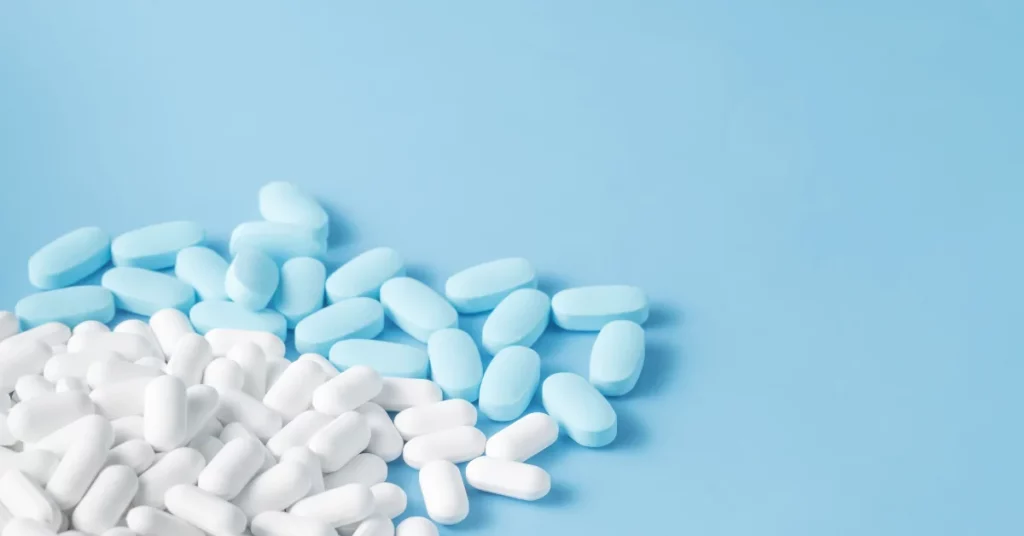 As mentioned, Gabapentin and Viagra have no known interaction.

Hence, there are no side effects of taking Gabapentin and Viagra together.

But the risk of individual side effects of the two medicines still exists.

Gabapentin or Viagra has the potential to cause their respective side effects.
Side effects of Gabapentin
You may experience adverse effects after using Gabapentin. These include:
Headache
Anxiety
Heartburn
Vomiting
Weight gain
Side effects of Viagra
Some common side effects of Sildenafil include: 
Nausea
Indigestion
Facial flushing
Breathing difficulty
Warning
Side effects of Viagra and Gabapentin are temporary. If they still cause any concerns, consult a doctor.
Final words on Gabapentin and Viagra
In summary, Gabapentin and Viagra are two medicines that treat different conditions.

Gabapentin has the potential to cause Erectile Dysfunction. So, the need to take Viagra and Gabapentin together may arise.

As per studies, their combination is safe as no interaction has been found between them.

But, interactions vary from person to person. 

Thus, it is advisable to consult a doctor to get personalized advice.
Much like the questions surrounding the combination of Gabapentin and Viagra, there's a common curiosity about the combined use of Xanax and Viagra. Find the answer in this article- Xanax and Viagra: Interaction of Calmness and Pleasure
Frequently Asked Questions
What is Gabapentin?
Gabapentin is an anticonvulsant medicine. It is used to treat seizures and Postherpetic Neuralgia (nerve pain after an attack of Shingles). Its extended-release tablet is also helpful for treating restless legs syndrome. Gabapentin works by reducing abnormal electrical activity in the brain and nerves.
What are the effects of taking Gabapentin and Viagra together?
Since there is no known interaction between Gabapentin and Viagra, they are less likely to cause adverse effects when taken together. But they may cause individual effects. Gabapentin is known to cause effects like headache, Nausea, and much more. Viagra, on the other hand, can cause side effects like indigestion, dizziness, etc.
Does Gabapentin increase testosterone?
As per lab tests, Gabapentin is a non-opioid which has no effects on increasing testosterone. But it is advisable to consult a doctor. The doctor will diagnose your condition to determine Gabapentin's effects on you.
Can you take Viagra and Gabapentin together?
Yes, you can take Viagra and Gabapentin together. They have no known interactions between them. Hence, the risks of causing adverse effects when taken together are minimal. But interactions differ from one person to the other. Thus, it is advisable to consult a doctor.
Citations:
When quoting information, ForDailyMedicine always provides full citations. Please read our
Content Information Policy
if you want more details on the methods we take to ensure the continued high quality of our content.