When treating Erectile Dysfunction (ED) in men, Generic Viagra has been an effective medication. 

Generic Viagra is a cost-effective alternative to the brand-name medicine Viagra. 

It contains the same active ingredient, Sildenafil Citrate, and offers the same effectiveness as Viagra.

Generic Viagra, commonly known as Sildenafil, is highly effective, with an efficacy rate of 82%. But its effectiveness depends on the correct dosage.

Taking the proper dosage of any medicine is crucial for safe and effective use. Using the wrong dose might result in suboptimal results or adverse effects. 

So, this article will explore Generic Viagra dosages and what you should know before using them. It will also discuss factors that affect the dosage of Generic Viagra (Sildenafil).
Generic Viagra dosages
Generic Viagra (Sildenafil) is available in various dosages. The standard strengths that FDA has approved include 25mg, 50mg, and 100mg tablets. 

However, generic versions of Viagra are also available up to 200mg dosages. 

The FDA has not specifically approved these doses higher than 100mg. But doctors may prescribe them to individuals in certain cases. This is known as the off-label use of higher doses. 

The prescribed dose can vary depending on various individual factors. These include the severity of ED, overall health, and response to the medication.

The initial recommended dose for most men is 50mg once daily. However, some individuals may require a lower 25mg or higher 100mg dosage. 

Finding the correct dose of Generic Viagra is often a process of trial and error. Your doctor will first give you a 50mg dosage and adjust it based on your response. 

The doctor will increase the dosage to 100mg if 50mg does not produce the desired result. 

If the 50mg is causing side effects or is too strong, the doctor may lower the dosage to 25mg.

Doctors will prescribe higher dosages in severe cases where 100mg is ineffective. These dosages can be 150mg or 200mg. But with higher dosages, the risk of side effects also increases.

A study was conducted on 54 people with chronic erectile failure. This study found that high doses only improved ED in 13 people.  
Warning:
Please note that Generic Viagra must be taken once per day. Taking it more than once will not increase effectiveness and may cause serious side effects.
How to take Generic Viagra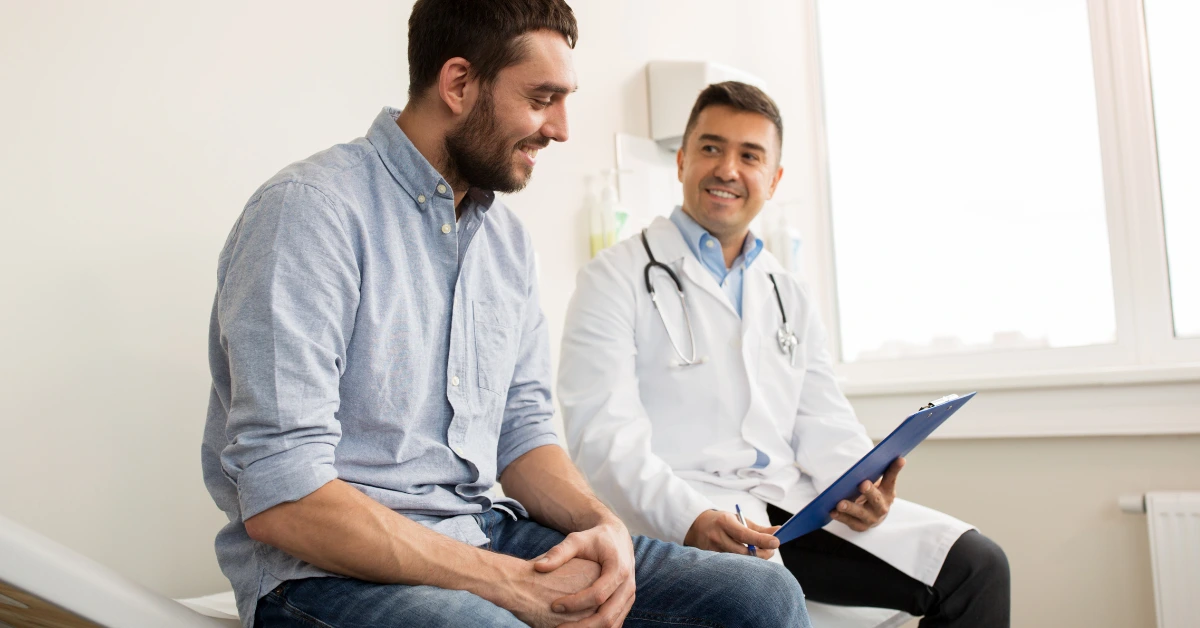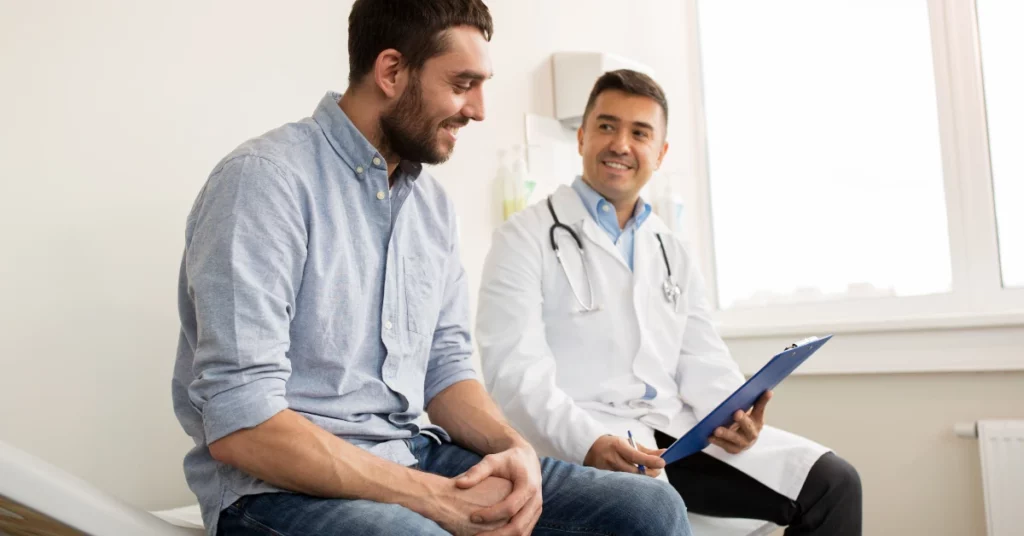 Always take your doses as your doctor prescribes. 

In general, Generic Viagra should be swallowed whole with water or juice. Do not take it with grapefruit juice, as it can interact and cause side effects. 

It should be taken roughly one hour before sexual activity.

Generic Viagra is more effective when taken on an empty stomach or with a low-fat meal. 

High-fat meals can delay the absorption of the medication, leading to a longer onset of action.
Missed Dose
Generic Viagra for ED is used on an as-needed basis. This means you take it only when you plan to engage in sexual activity. If you forgot your dose take it as soon as you remember, at least one hour before sexual activity.

Do not take two doses at the same time. Never take extra doses to make up for the missed one.
Overdose of Generic Viagra
Taking a higher than the prescribed dose of Generic Viagra can lead to an overdose. Some common effects of a Generic Viagra overdose include severe headache, vision disturbances, nausea or vomiting, Priapism, etc.

If you experience any symptoms of an overdose of Generic Viagra, seek medical help immediately. It is essential to inform the doctor about the medication and dosage.

While waiting for medical assistance, take the following step: 
Do not take any additional doses of Generic Viagra.
Stay calm and try to relax.
If you are experiencing priapism, apply a cold compress to the genital area and avoid any activities that may further stimulate the erection.
Order Now:
Experience the difference – Buy Generic Viagra and reignite your love life:
Factors affecting Generic Viagra dosages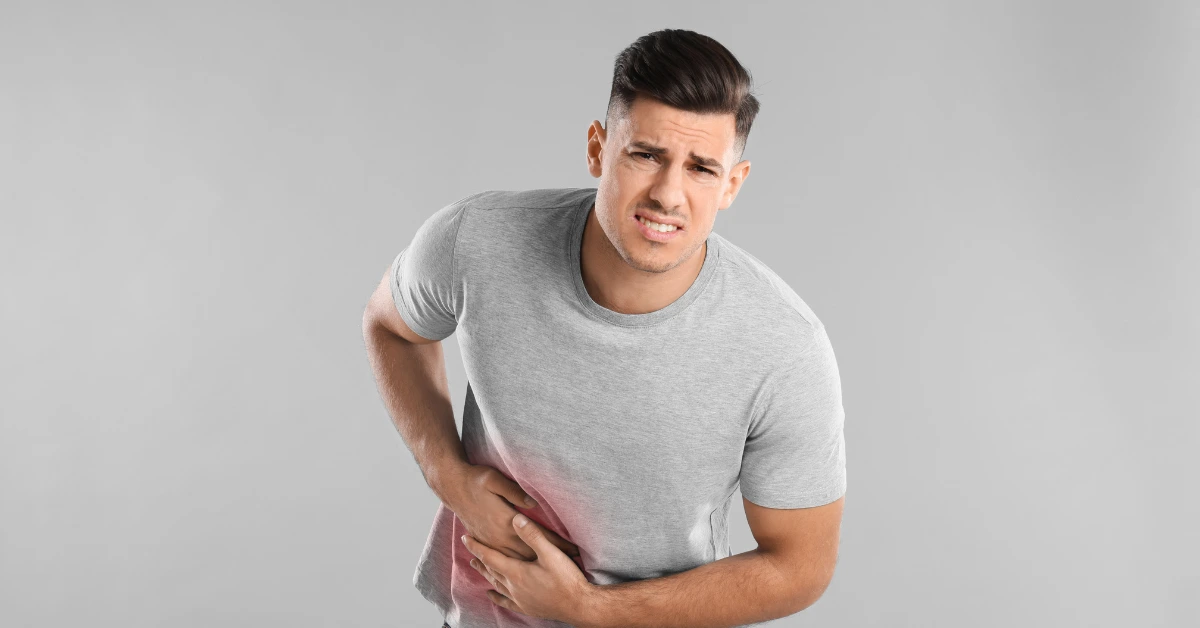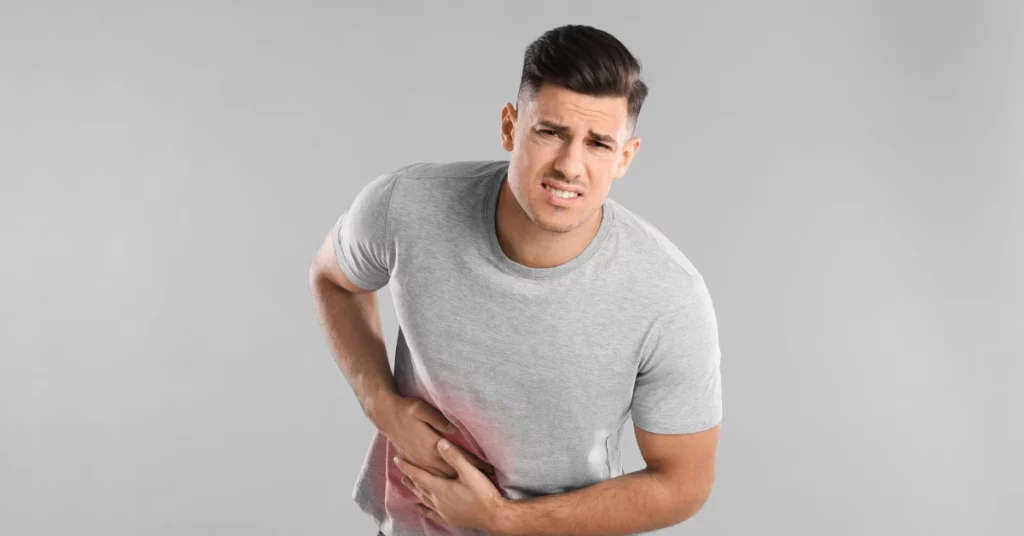 Several factors can affect the proper dosage of Generic Viagra. These include
Age
Presence of other medical conditions
Body weight
Severity of symptoms
Individual's response to treatment.
Here some of these factors are discussed in detail.
Impact of age on Generic Viagra dosage
As people age, changes in the body can influence how the medication is processed.  

Generally, older individuals experience a decreased metabolism of drugs. This reduced metabolism can prevent the drug from being effectively excreted. 

It causes the build-up of medicines in the body and increases the risk of interactions or side effects. 

Therefore, older people may require a lower dosage to achieve the desired effect with lower risk. 
Impact of body weight on Generic Viagra dosage
Body weight can impact the rate at which drugs are processed and eliminated. 

For people with lower body weight, the starting dosage of Generic Viagra is 25mg. 

The starting dosage of 50mg is recommended for people with average body weight. 

A higher dosage of 100mg is required in people with higher body weight.
Impact of health conditions on Generic Viagra dosages
Certain health conditions can impact how the body responds to Generic Viagra.  

Individuals with cardiovascular disease may have compromised cardiovascular function. In this case, the doctor can prescribe a lower dosage of 25mg.

Liver and kidney function plays a vital role in drug metabolism and elimination. Impaired liver or kidney function can affect the clearance of Generic Viagra from the body. People with liver or kidney disorders will require lower dosages.

Many other health conditions may require cautious use of Generic Viagra. These conditions include Retinitis Pigmentosa, bleeding disorders, stomach ulcers, etc.
Note:
This article is for informational purposes only. It must not be considered a replacement for professional medical advice, diagnosis, or treatment.
Conclusion
Generic Viagra (Sildenafil) is very effective in treating ED. Its effectiveness depends on the proper dosages.

Knowing the correct Generic Viagra dosage is essential for safe and effective medication use. The approved dosages of Generic Viagra are 25, 50, and 100mg tablets. 

Other than these dosages doctor prescribes 150mg and 200mg for severe ED. 

Generic Viagra should be taken orally with water or juice (except grapefruit juice).

Several factors can affect the dosages of Generic Viagra. These include health conditions, body weight, and age.

If you accidentally or intentionally overdose on Generic Viagra, seek medical help immediately.  
Quick Checkout:
Take charge of your sexual wellness – Get Generic Viagra (
Sildenafil
) and enjoy intimate moments again!
Frequently Asked Questions
Is Generic Viagra as effective as the brand-name version?
Yes, Generic Viagra contains the same active ingredient (Sildenafil) and is equally effective in treating Erectile Dysfunction. Both medications work in the same way to treat ED.
Can I take Generic Viagra with food?
Generic Viagra can be taken with or without food. However, high-fat meals may delay its onset of action. It is generally recommended to avoid consuming heavy meals before taking the medication to optimize its effectiveness.
Are there any side effects associated with Generic Viagra?
Common side effects of Generic Viagra are the same as Viagra, it includes headache, flushing, nasal congestion, indigestion, and dizziness. These side effects are usually mild. However, seek medical attention if you experience any persistent or severe side effects.
How frequently can Generic Viagra be taken?
Generic Viagra should not be taken more than once within 24 hours. Exceeding the advisable dosage can increase the risk of side effects and complications. Always follow the dosage prescribed by your healthcare professional.
Is Generic Viagra safe for older individuals? 
Yes, Generic Viagra can be used safely by older individuals. However, it is advised to consult a healthcare professional to determine the appropriate dosage.
Do I need a prescription to purchase Generic Viagra? 
Yes, Generic Viagra is a prescription medication. It is essential to consult a doctor to obtain a valid prescription before buying the medicine.
Citations:
When quoting information, ForDailyMedicine always provides full citations. Please read our
Content Information Policy
if you want more details on the methods we take to ensure the continued high quality of our content.