Dealing with Erectile Dysfunction (ED) can be a challenging experience for many men.

However, thanks to ED medications like Generic Viagra, they provide an effective and safe solution.

Generic Viagra is an affordable alternative to the brand-name medicine Viagra.

It contains the same primary ingredient, Sildenafil Citrate, and offers the same effectiveness as branded Viagra.

After the expiration of Pfizer's patent on Viagra, many pharmaceutical companies started selling generic versions of Viagra.

These generic versions are known as Generic Viagra or commonly known as Sildenafil.

It is important to learn how to buy Generic Viagra (Sildenafil) and what are the prerequisites for buying it.

So, this comprehensive guide will explore the in's and out's of purchasing Generic Viagra.
Is a prescription required to buy Generic Viagra
Yes, a prescription is required to buy Generic Viagra (Sildenafil).

This is because Generic Viagra contains the active ingredient, Sildenafil, which is classified as a prescription medication.

Just like the branded version of Viagra, obtaining a prescription for generic versions is essential.

Generic Viagra has the potential to interact with other medications and cause side effects.

Therefore, consulting with a doctor is crucial to ensure the safe and appropriate use of Generic Viagra.

By obtaining a prescription, you can ensure responsible and informed use of this medication.
Quick Checkout:
Don't hold yourself back from enjoying the real pleasure. Explore
Fordaily Medicine
for numerous generic options of Viagra:
How to obtain a prescription for Generic Viagra
Obtaining a prescription for Generic Viagra is simple and easy.

You need to follow these below-mentioned steps to get a Generic Viagra prescription.
Schedule an appointment with a doctor or a specialist like a urologist
Discuss your symptoms of Erectile Dysfunction (ED) and medical history. Be open and honest while having a consultation with a doctor
Undergo a physical examination if required
The doctor or specialist will determine if Generic Viagra is suitable for you
If appropriate, they will prescribe the specific dosage and frequency
Select your desired pharmacy to fill the prescription and get the Generic Viagra
Warning:
If your doctor has not prescribed Generic Viagra for your ED condition, it is important to respect their professional judgment. Your doctor might not find it suitable for your specific medical needs. Do not take the medication without a prescription.
Availability of Generic Viagra
Generic Viagra (Sildenafil) has become increasingly accessible in recent years.

It is readily available as a cost-effective alternative to brand-name Viagra in the United States.

Approved by the FDA, it is produced and distributed by various pharmaceutical companies. Thus, ensuring a continuous and bulk supply for those in need.

Individuals with ED issues can purchase Generic Viagra from offline and online pharmacies.

Online pharmacies offer the advantage of convenient delivery and competitive prices while ensuring privacy.

However, it is crucial to exercise caution when buying Generic Viagra (Sildenafil) online.

Some online pharmacies claim to sell Generic Viagra without a prescription. But do not buy from such sources as they may sell counterfeit ED medicines.

These counterfeit ED pills contain harmful ingredients or incorrect doses of active ingredients.

FDA has also warned consumers multiple times to check the reliability of the pharmacy before buying the medicine.

Therefore, looking for an authentic, reputable, and reliable online source is important.
Finding a reputable online pharmacy for buying Generic Viagra
Finding an authentic online pharmacy can be difficult and time-consuming.

But it will ensure that you buy Generic Viagra from an authentic online source.

Follow some steps to verify the authenticity of the online pharmacy. These steps include checking the legitimacy of the source, prescription requirement, contact information, customer's reviews, etc.
1. Legitimacy
Verify the legitimacy of the online pharmacy. Check if they are licensed and authorized to sell Generic Viagra.
2. Prescription Requirement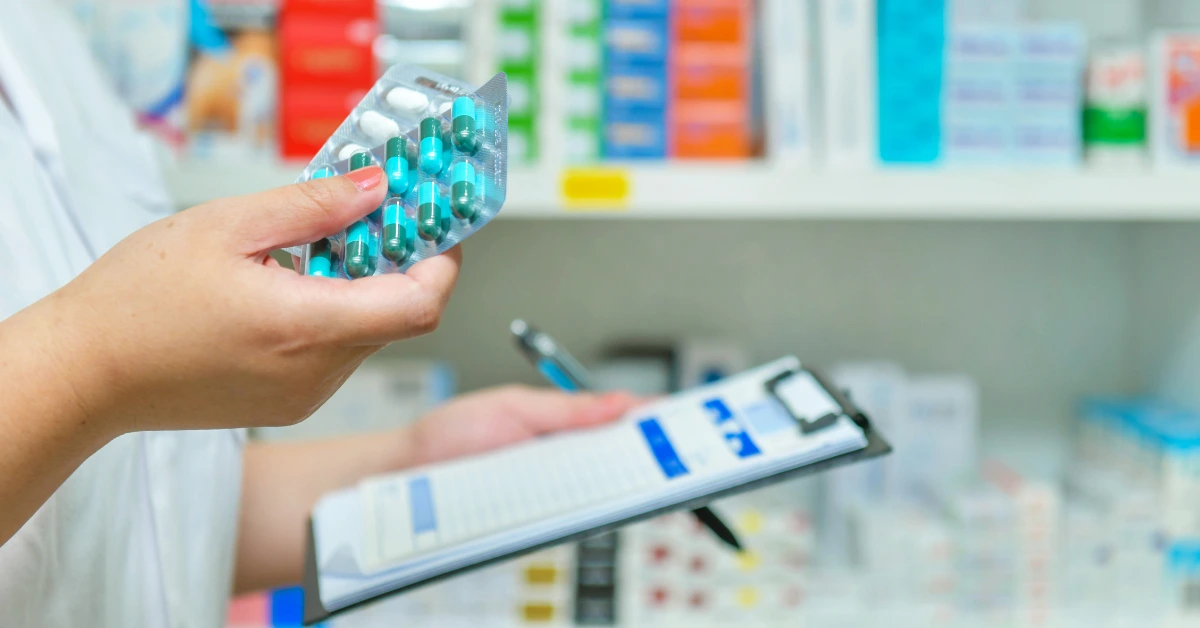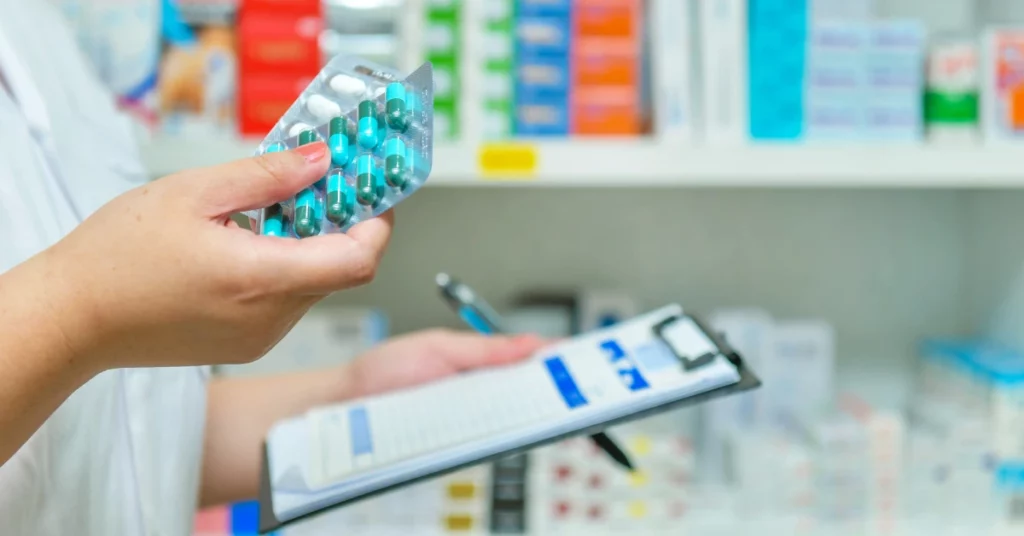 A reputable online pharmacy will always require a valid prescription for prescription medications. Avoid pharmacies that sell medications without a prescription, as it may indicate questionable practices.
3. Contact Information
Ensure that the online pharmacy provides a physical address, phone number, and email address.

Legitimate pharmacies will have responsive customer support to address any concerns or queries.
4. Reviews and Ratings
Look for customer reviews and ratings of the online pharmacy from reliable sources.

Read about other customer's experiences to know the pharmacy's reliability, customer service, and product quality.
5. Price Comparison
Compare prices among different online pharmacies to ensure you are getting a fair and competitive price.

However, be cautious of significantly lower prices that seem too good to be true. This may indicate counterfeit or substandard medications.
6. Privacy Policies
Read the online pharmacy's privacy policy to understand how they handle and protect your personal information.

Ensure they have measures in place to maintain your privacy and confidentiality.
Note:
When it comes to verifying the authenticity of an online pharmacy, it's crucial to rely on your own research rather than trusting the recommendations of friends or relatives.
Conclusion
Buying Generic Viagra provides a cost-effective and accessible solution for men dealing with ED.

Individuals can make informed choices by understanding the prescription requirements, availability, and reputable sources for buying generic versions of Viagra.

Remember to consult with a doctor for personalized advice and recommendations.

This ensures a safe and effective approach to addressing Erectile Dysfunction.
Frequently Asked Questions
Where to buy Generic Viagra from?
Buy Generic Viagra from reputable online pharmacies like Fordaily Medicine. These pharmacies deliver the medicines to your doorsteps. Thus, ensuring your privacy and comfort. 
They will require you to submit a valid prescription to obtain Generic Viagra (Sildenafil). This helps you to differentiate between an authentic and non-authentic online source.
Does insurance cover the cost of Generic Viagra (Sildenafil)?
Insurance coverage for ED medications, including Generic Viagra, can vary depending on the state and specific insurance plan. 
It is advisable to review your insurance policy. And talk to your insurance provider to understand the coverage options available to you.
Can I buy Generic Viagra from overseas?
Some individuals may consider purchasing Generic Viagra from overseas. This is because of various factors, including pricing and availability. 
However, it is important to understand your country's importation laws and regulations. There are important considerations associated with importing medications, like quality control and customs regulations. 
What are the benefits of buying Generic Viagra?
The main benefit of purchasing Generic Viagra is its cost-effectiveness. It is an affordable alternative to the brand-name medicine Viagra. 
Generic Viagra allows individuals to save money without compromising on quality. Moreover, it is available in a wide range of dosages. Thus, catering the individual needs and preferences. 
Who can get a Generic Viagra prescription?
Generic Viagra is usually prescribed to men who are suffering from Erectile Dysfunction.
So, any man aged 18 years or older who has trouble getting or maintaining an erection can get a Generic Viagra prescription.
Citations:
When quoting information, ForDailyMedicine always provides full citations. Please read our
Content Information Policy
if you want more details on the methods we take to ensure the continued high quality of our content.