For treating Erectile Dysfunction (ED) or Benign Prostatic Hyperplasia (BPH), Cialis is one of the most popular oral medications available on the market.

Cialis containing Tadalafil belongs to a group of drugs known as Phosphodiesterase 5 (PDE5) inhibitors.

Tadalafil works by increasing the level of a chemical known as cyclic Guanosine Monophosphate, or cGMP. The cGMP relaxes the blood vessels and muscles in the pelvic region.

In the case of ED, the relaxed blood vessels improve the blood flow in the penis. This enhanced blood flow helps men to get and sustain a firm erection during sexual intercourse.

For BPH, the relaxed muscles improve the urinary symptoms of BPH, making it easy to urinate.

Cialis is an FDA-approved, safe, well-tolerated, and effective medication. However, using it to treat ED or BPH is not as straightforward.

Despite its safety, Cialis has interaction with certain medications and diseases. These interactions can reduce the effectiveness or cause severe health issues.

It is better to properly understand the interaction to avoid the risk and use Cialis safely.

This article will discuss two primary diseases in which people often use Cialis. It will explore the safety and efficacy of the use of Cialis with Diabetes or heart disease.
Cialis For Men With Diabetes
Diabetes is a persistent health condition that affects how your body turns food into energy. It occurs when your blood glucose, also known as blood sugar, is too high.

Diabetes is not just one disease but a bundle of multiple illnesses. It raises the risk of damage to nerves, kidneys, eyes, and heart.

Erectile Dysfunction is a common disease that occurs in men with Diabetes. Especially those with type 2 Diabetes.

The high level of blood sugar over a long period can damage the nerves and blood vessels. This damage causes problems with getting or keeping an erection firm enough for sex.

Cialis is one of the most popular medications prescribed along with diabetic medicine to treat ED.
Fact
Cialis can be effective up to 36 hours after taking the pill, much longer than any other ED pill. Thus offering more flexibility and spontaneity for users. This is why it is often called "the weekend pill".
Studies found Tadalafil is safe for most people with Diabetes. Another study found that Tadalafil improves the result of diabetic medications by improving insulin action on muscle glucose uptake.

A study for high-dose Tadalafil (20mg) and insulin resistance also found that it decreases glycemia. Glycemia refers to the concentration of sugar or glucose in the blood.

People with Diabetes should keep their blood sugar in control. It may help with ED and reduce the need for Cialis altogether.
Order Now
Get rid of ED without hurting your pocket. Buy Generic Cialis (Tadalafil), the same effect at less cost.
Cialis For Men With Heart Disease
PDE5 inhibitors like Cialis stop PDE5 from destroying cyclic Guanosine Monophosphate (cGMP), a chemical that relaxes blood vessels.

Increased cGMP means wider blood vessels or reduced blood pressure. This low blood pressure is normal for most people and will not cause any problems.

However, for people with certain heart diseases, low blood pressure can cause problems.

For example, this can be problematic in Agina, a chest pain caused by reduced blood flow to the heart muscles.

When blood vessels dilate excessively, blood accumulates in the veins and doesn't get back to the heart efficiently. If the pressure gets too low, your heart may not be able to pump enough blood to vital organs such as the brain, kidneys, and heart itself.

In Angina, there is already a low volume of blood in the heart, and a further reduction in the blood can be seriously risky.

The important thing to note here is these risks are well-studied and researched. Your doctor will consider them when prescribing you the medicine.
The only thing you have to do is communicate effectively with your doctor. Inform them about your medical history and the medication you are taking.

Apart from causing problems with heart disease, Cialis also interact with some heart medications.
Interactions Between Cialis and Heart Medications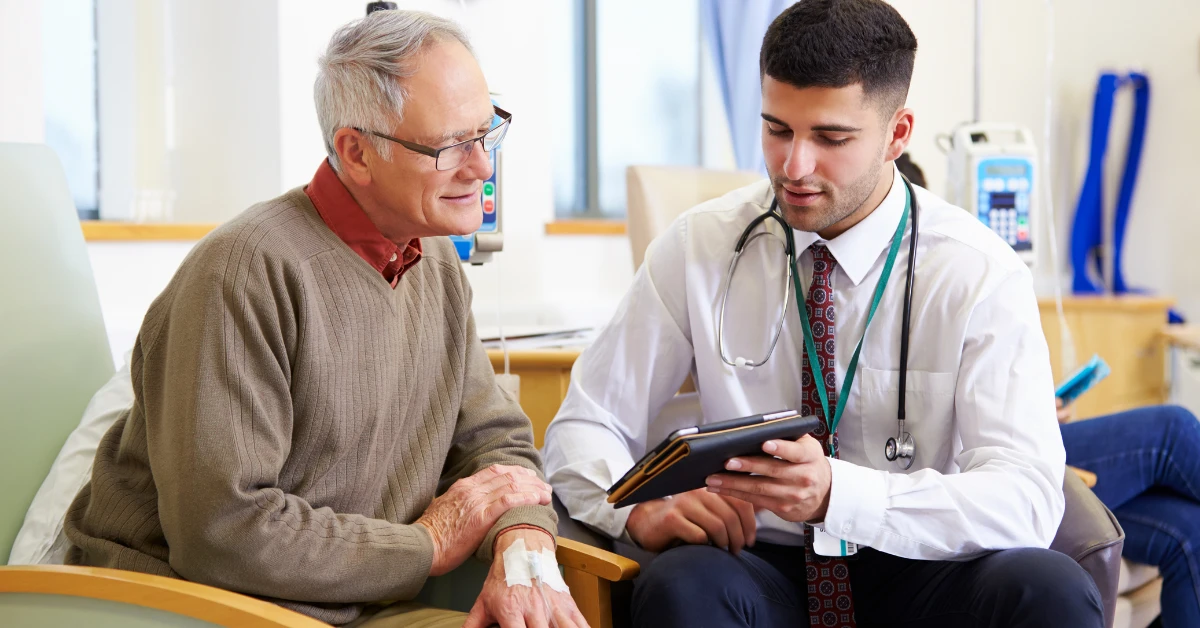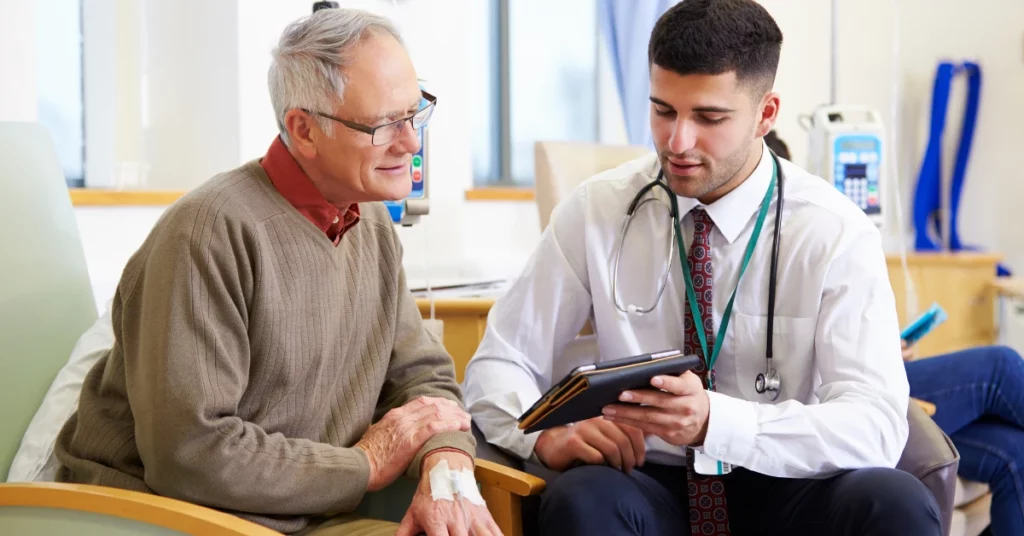 Nitrate and Alpha-blockers are the two most common heart medications you should be extra cautious about when taking Cialis or any other PDE5 inhibitors.

Alpha-blockers, Nitrates, and PDE5 inhibitors all have different mechanisms of action. However, just like Cialis, they all relax blood vessels.

Using any two of them together will combine their effect and cause a dangerous drop in blood pressure.

Some examples of Nitrates are Nitroglycerin and Isosorbide Dinitrate. Some Alpha-blockers are Prazosin and Doxazosin.

You should never take any of these medications with Cialis or within 48 hours of your last dose of Cialis or any other PDE5 inhibitors.
Warning
This article is intended for informational purposes only and is not a substitute for professional medical advice. If you have Diabetes or heart disease, discussing any potential risks or side effects of Cialis with your doctor is crucial.
Conclusion
Cialis containing Tadalafil is a medicine for treating Erectile Dysfunction (ED) or Benign Prostatic Hyperplasia (BPH).

For people with Diabetes, Cialis is completely safe to use. In most cases where ED is caused by Diabetes, Cialis is prescribed along with diabetic medication.

People with heart disease should be extra cautious when using Cialis. In people with weak hearts, the low blood pressure caused by Cialis can be problematic.

Nitrates and Alpha-blockers are two heart medications that interact with Cialis. When used with Cialis, they can cause dangerously low blood pressure.

The use of Cialis with Diabetes or heart disease should be done only with a doctor's recommendation.
Checkout:
Say goodbye to ED and Hi to happiness. Don't worry about money, buy
Tadalafil
the same efficacy with lesser price.
Frequently Asked Questions
Are there alternatives to Cialis for individuals with these conditions?
Yes, there are alternatives to Cialis approved for treating ED and BPH. These include Viagra (Sildenafil), Levitra (Vardenafil), and Stendra (Avanafil). All of these are prescription medications and should only be used with a doctor's consultation.
Should I adjust the dose of Cialis if I have Diabetes or heart disease?
You may need dosage adjustment when you have Diabetes or heart disease. However, you should never increase or decrease the dose of Cialis yourself. Always consult a healthcare professional to make the necessary changes by properly assessing your health.
Is it safe to take Cialis with insulin?
Yes, it is completely safe to use Cialis when taking insulin. In some cases, it might make insulin more effective by improving insulin action on muscle glucose uptake.
Are regular check-ups necessary while using Cialis?
Regular check-ups are very important in case you are using Cialis with other medical conditions like Diabetes, heart disease, liver or kidney disease, etc.
Is Cialis safe to use with Beta-blockers?
Yes, Cialis is safe to use with Beta-blockers. Cialis is often prescribed along with Beta-blockers to treat the Erectile Dysfunction caused by them. If you are taking ED medicine along with Beta-blockers, talk to your doctor about switching to Nebivolol, a newly approved beta blocker less likely to cause ED.
Citations:
When quoting information, ForDailyMedicine always provides full citations. Please read our
Content Information Policy
if you want more details on the methods we take to ensure the continued high quality of our content.