With its longest duration of effect, Cialis is one of the most popular Erectile Dysfunction (ED) medicine. It is tested, verified, and approved by the Food and Drug Administration (FDA).

ED is the inability of men or Assigned Males at Birth (AMAB) to get or maintain an erection firm enough for sexual intercourse.

Although Cialis is an effective, safe, and well-tolerated medicine, it can impact blood pressure.

It is important to keep understanding the impact of Cialis on blood pressure for safe medication use. This will help in taking appropriate action if something goes wrong.

So, this article will discuss the impact of Cialis on blood pressure, its risks, and its interaction with blood pressure medications.
How Cialis Affects Blood Pressure
Cialis contains the active ingredient Tadalafil, which belongs to a drug group known as Phosphodiesterase 5 (PDE5) inhibitors.

PDE5 inhibitors block the action of PDE5, which is responsible for breaking down cGMP.

cGMP or cyclic Guanosine Monophosphate is a molecule that helps relax the blood vessels.

By inhibiting the enzyme, PDE5 inhibitors increase the level of cGMP in the blood, which relaxes the blood vessels.

Due to the dilation of the blood vessels, blood pressure can be affected, which can cause various health problems.

Here, we will find out if Cialis can cause Hypertension (high blood pressure) or Hypotension (low blood pressure).
Order Now
ED treatment costs you too much. Buy the generic version of Cialis same effect without hurting your pocket.
Cialis and Risk of Hypertension
Hypertension is known as a condition with too high blood pressure. Cialis (Tadalafil) is a medication that reduces blood pressure, so there is no risk of Hypertension with it.

A study found that Tadalafil was effective and safe in treating Hypertension. This study also says that since Tadalafil has the longest duration of action, it is the best PDE‐5 inhibitor to use for lowering blood pressure in hypertensive patients.
Note:
If you are currently taking Hypertension medication and considering using Cialis for Erectile Dysfunction (ED), it is crucial to consult your doctor. Since Cialis can also lower blood pressure, there is a possibility that you may not need your Hypertension medication anymore.
Cialis and Risk of Hypotension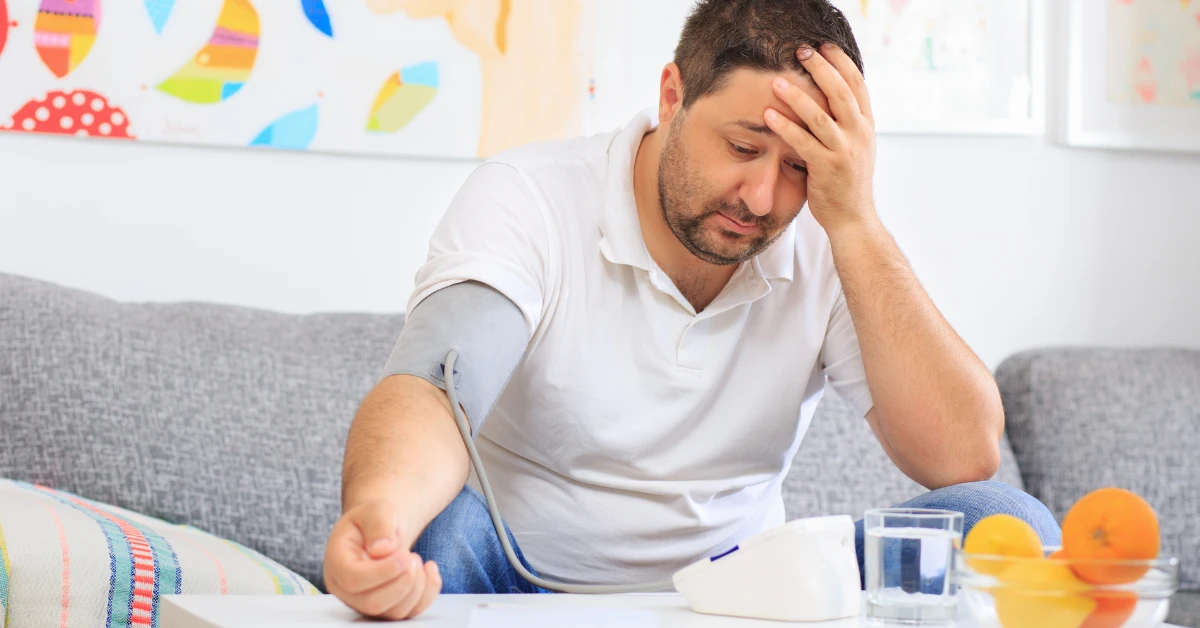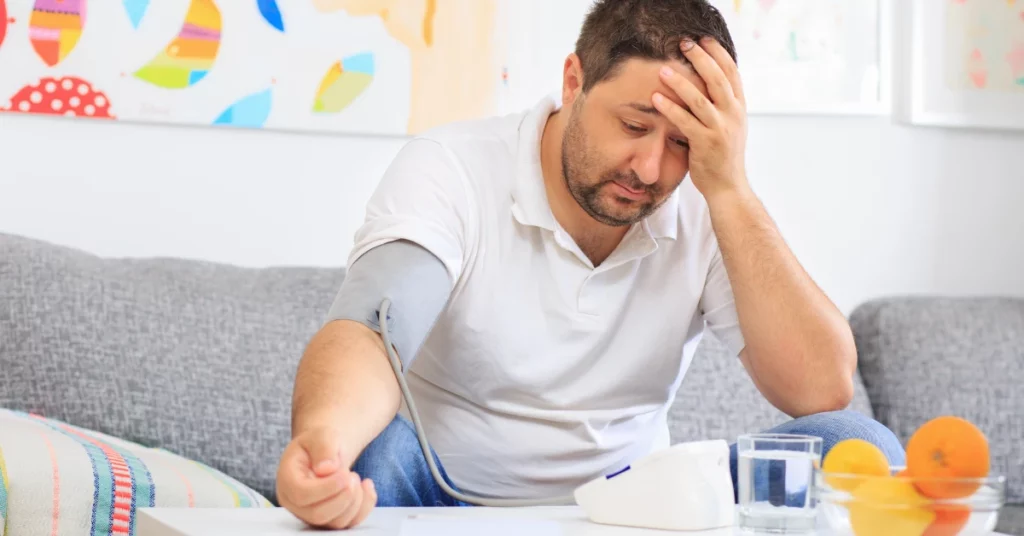 Hypotension is a condition with low blood pressure. It can cause dizziness or fainting as the brain doesn't receive enough blood to function properly.

Since Cialis dilates blood vessels in some parts of the body, it lowers blood pressure (Hypotension).

However, it will not cause Hypotension in most people. It happens in people with uncontrolled low blood pressure or taking other blood pressure-lowering medicine.

People with a history of Hypotension or taking Hypotension medicine may need a lower dose of Cialis. It is recommended and important to consult a doctor before taking this medication.
Interaction of Cialis with Blood Pressure Medications
Cialis lowers blood pressure, so it is important to be careful while using it with any blood pressure medications. However, two blood pressure-lowering agents have the worst outcomes if taken with Cialis. These are Nitrates and Alpha-blockers.

Nitrates are used for treating Angina, a chest pain caused by reduced blood flow to the heart.

Alpha-blockers are used to treat Hypertension and Benign Prostatic Hyperplasia (BPH).

Since they both lower blood pressure, just like Cialis, they can decrease blood pressure to a dangerous level if taken together.

So, it is advisable not to mix Nitrates or Alpha-blockers with Cialis.
Warning:
The safety of Cialis depends on various factors. Some of these are specific to a particular individual. Using Tadalafil without considering all the factors can be dangerous. Always consult a doctor before using Cialis.
Conclusion
Cialis (Tadalafil) is a medication for treating Erectile Dysfunction (ED).

Tadalafil reduces blood pressure by relaxing the blood vessels. If taken improperly, the impact of Cialis on blood pressure can cause some problems.

The most common risk of this medicine is Hypotension. This happens mostly in people taking blood pressure medication or uncontrolled low blood pressure.

Cialis also interacts with some blood pressure-lowering medication. Two of the most dangerous interactions are with Nitrates and Alpha-blockers.

It is essential to consult a doctor to use Cialis without risking health.
Checkout
You don't have to be rich to experience happiness. Buy Generic Cialis (
Tadalafil
). It delivers the same effect at a much lower price.
Frequently Asked Questions
Can Cialis affect other medical conditions besides blood pressure?
Yes, Cialis can affect other medication conditions besides blood pressure. These include liver or kidney problems, bleeding problems, Peptic ulcers, eye problems, etc. It is advised to always take Cialis after consulting a doctor.
What should I do if I accidentally take more Cialis than recommended?
It depends. If you have taken double the prescribed dose, it most likely will not cause any problems. However, if you have taken more than double doses at once, you might be at serious risk. If the latter is the case, seek medical help immediately.
Can lifestyle changes help mitigate the blood pressure effects of Cialis?
Yes, a healthy lifestyle will improve your overall health and strengthen your heart. A strong heart will better tolerate the effect of Cialis on blood pressure. A healthy lifestyle includes regular exercise, eating healthy food, quitting alcohol and smoking, etc.
Is there a link between Cialis and blood clotting?
Is there a link between Cialis and blood clotting?
There is no link between Cialis or any other PDE5 inhibitor and blood clotting. In fact, PDE5 inhibitors like Cialis dilate blood vessels which may help improve blood clotting symptoms. A study also confirms it. However, this is not an approved clinical approach, but it does work.
What are the risks of taking Cialis with blood thinners?
Both Cialis and blood thinners can affect the clotting mechanism in your body. Combining them will make it more difficult for blood to clot properly, potentially increasing the risk of bleeding. Communicating openly with your doctor about all the medications you are taking is crucial.
Citations:
When quoting information, ForDailyMedicine always provides full citations. Please read our
Content Information Policy
if you want more details on the methods we take to ensure the continued high quality of our content.