Erectile Dysfunction (ED) is a sexual problem affecting many men worldwide.

ED is the inability of men or Assigned Males at Birth (AMAB) to get and maintain a firm erection.

Fortunately, medications like Cialis and Levitra have proven effective in ED treatment.

While both belong to the same class of drugs, Phosphodiesterase Type 5 (PDE5) inhibitors, they have significant differences.

This article will explore the basics of Cialis and Levitra. We will provide a quick overview of Cialis vs Levitra and highlight the distinctions between the two ED medications.

Read on to learn more about these popular ED medications to help you make an informed decision.
Basics of Cialis and Levitra
Cialis and Levitra are approved by the Food and Drug Administration (FDA) to treat ED.

They both work in the same way by blocking the action of the PDE5 enzyme, which is responsible for breaking down cyclic Guanosine Monophosphate (cGMP).

cGMP is a molecule that plays a crucial role in dilating blood vessels, increasing blood flow to the penis.

By inhibiting the PDE5 enzyme, Cialis and Levitra help restore cGMP levels.

Thus, allowing for improved blood flow to the penile tissues and enhancing erectile function.
Checkout Cart:
Say Yes to Endless Excitement!
Check
Fordaily Medicine
to Shop Cialis (Tadalafil) and Supercharge Your Love Life.
Difference between Cialis and Levitra
Cialis and Levitra share similarities in terms of how they work and how long they take to start working (around 30-60 minutes).

However, there are significant differences between the two medications in terms of their active ingredients, duration of effects, dosages, and side effects.

Let's explore these distinctions in detail.
Active ingredient in Cialis vs Levitra
Cialis contains the active ingredient Tadalafil, while Levitra contains Vardenafil.

Tadalafil is a drug that got its FDA approval for treating ED in November 2003.

It is manufactured and marketed by Eli Lilly under the brand name Cialis.

Vardenafil, on the other hand, got its FDA approval for treating ED on 19 August 2003.

Bayer Corporation manufactures and markets the drug Vardenafil under the brand name Levitra.
Note:
Bayer Corporation also sells Vardenafil under the brand name Staxyn. It is the same as Levitra but cannot be used interchangeably. This is because Staxyn is an orally disintegrating tablet, which gets dissolved on the tongue without water or any liquid. However, Levitra is a film-coated tablet that needs to be swallowed with water.
Dosage and strengths: Levitra vs Cialis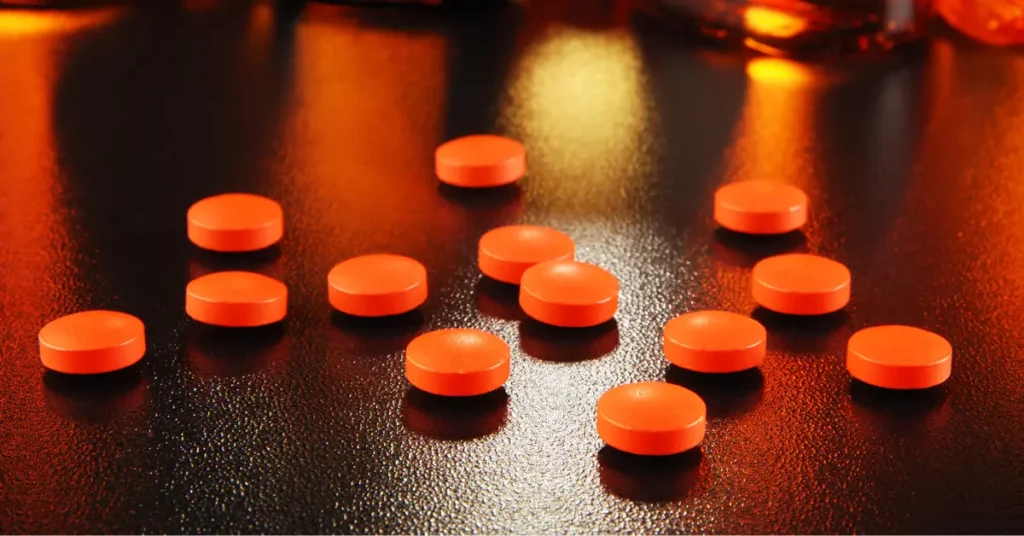 Levitra is an orange, round, film-coated tablet that must be swallowed with water. It is available in four doses: 2.5mg, 5mg, 10mg, and 20mg.

It is taken on an "as-needed" basis, about 60 minutes before sexual activity.

The recommended starting dose of Levitra is 10mg. Still, it can be adjusted based on individual response, ranging from 5mg to 20mg.

In contrast, Cialis is an almond-shaped tablet available in different sizes and shades of yellow.

It comes in four strengths, i.e., 2.5mg, 5mg, 10mg, and 20mg doses.

Cialis can be taken either on an "as-needed" basis or as a "once-daily" dose.

The starting "as-needed" dose is typically 10mg, but it can be increased to 20mg or decreased to 5mg based on the individual's requirements. It should be taken at least 30 minutes before sexual activity.

The FDA-approved daily dose for Cialis is 2.5mg, taken at the same time each day, regardless of sexual activity. The maximum daily dose for Cialis is 5mg.
Which ED pill lasts for longer in the body: Levitra or Cialis
The duration of the effects of Levitra is around 4-5 hours.

This means that the medication remains effective in the body for about 4 to 5 hours after ingestion.

In contrast, Cialis has a longer duration of action.

The effects of Cialis can last up to 36 hours. Thus, earning it the nickname "the Weekend Pill".

This longer duration of action is one of the notable advantages of Cialis compared to other Erectile Dysfunction medications.

This allows for greater flexibility in sexual activity, as it provides a longer window of opportunity without the need to plan for immediate sexual activity.

However, individual responses may vary. The actual duration can be influenced by factors such as metabolism and dosage.
Which pill reaches the peak concentration faster: Cialis or Levitra
Peak concentration refers to the highest concentration of the medication in the bloodstream. It is the time when medicine exerts its maximum therapeutic benefits on the body.

Cialis has the slowest absorption rate among all the Erectile Dysfunction pills.

It reaches its maximum concentration after 2 hours of ingestion in comparison to 50 minutes of Levitra.
Which is approved to treat conditions other than ED: Cialis vs Levitra
The FDA also approves Cialis to treat the symptoms of Benign Prostatic Hyperplasia (BPH) in men or AMAB.

It is a condition of an enlarged prostate that comes with symptoms of blocking the flow of urine out of the bladder.

A 5 mg daily dose of Cialis is recommended to treat the symptoms of BPH.

On the other hand, Levitra is not approved by the FDA for treating any condition other than Erectile Dysfunction.
Cialis vs Levitra: Quick Overview
The difference between Cialis and Levitra in a quick glance.
| Basis | Cialis | Levitra |
| --- | --- | --- |
| Active Ingredient | Tadalafil | Vardenafil |
| Duration of Action | Up to 36 hours | Up to 5 hours |
| Onset of Action | 30 minutes to 2 hours | 25 to 60 minutes |
| Recommended Dosage | It is taken as needed in 10mg or 20mg doses or once daily in 5mg dose | It is taken as needed in 10mg doses |
| Timing Flexibility | The longer window for spontaneous sexual activity | Advanced dosage before sexual activity required |
| Other Treatments | FDA approval for managing the symptoms of Benign Prostatic Hyperplasia (BPH) | Only have FDA approval specifically for treating Erectile Dysfunction |
Warning:
This table provides a general overview of the differences between Cialis and Levitra. It is important to contact a doctor for personalized guidance based on your specific circumstances.
Cialis or Levitra: Which one to choose
In Cialis vs Levitra, there is no clear winner.

The choice between Cialis and Levitra depends on various factors.

While Cialis may prove more effective for certain individuals, others may find Levitra to be the optimal choice.

Determining the most suitable option depends on factors like personal preference, desired duration of action, medication response, and any specific medical conditions.

Therefore, discussing these factors with a doctor for personalized advice is best.

They will consider your unique needs and circumstances to help you make an informed decision.
Order Now:
Ready to Turn Up the Heat?
Get Cialis (
Tadalafil
) and Experience Unforgettable Intimacy!
Frequently Asked Questions
Does Levitra work better than Cialis?
Levitra and Cialis both work with similar effectiveness in treating Erectile Dysfunction. The only difference is that the effects of Cialis (Tadalafil) last much longer than those of Levitra (up to 36 hours). So many men prefer Tadalafil as it allows them to have spontaneous sex. 
Are there any differences in side effects between Cialis and Levitra?
Cialis and Levitra, both medications, share similar side effects profiles. The effects experienced may vary among individuals. These PDE5 inhibitors can cause common side effects are headaches, indigestion, muscle pain, etc. However, the adverse effects of Tadalafil may last longer because it stays in the body for 36 hours. 
Can I take Cialis or Levitra with food?
Both medications can be taken with or without food. However, high-fat meals may delay the onset of action.
Citations:
When quoting information, ForDailyMedicine always provides full citations. Please read our
Content Information Policy
if you want more details on the methods we take to ensure the continued high quality of our content.