Your eyes deserve the utmost care, and you should know all the basics of Careprost eye drops.
Before you decide whether or not Careprost is for you, it is essential to be familiar with it.
Here, we will cover all the information regarding manufacturing, side effects, storage, and where to buy the eyedrop.
We hope that all this information will help you make a well-informed decision.
Who manufactures Careprost eye drop?
One of the leading Pharmaceutical companies – Sun Pharma, which is from India.
It is the manufacturer of Careprost Bimatoprost ophthalmic solution.
How to identify a genuine Careprost bottle?
It is more important to be safe than sorry when choosing a medicated product.
One wrong purchase and you can end up in the emergency room.
Try purchasing this from a reputed pharmacy online or offline to avoid such a scenario.
It would be best to look out for labeling and packaging discrepancies before you start using the product.
Below are the images you can refer to before you set out on your mission of growing thick lashes.
Now that you are familiar with the packaging, it'll be easy to recognize a scam.
You can also consider buying Careprost online to save time and money.
What are the ingredients present in Careprost eye drops?
The active ingredient present in Careprost is Bimatoprost 0.03%.
Other inactive ingredients – are sodium chloride, sodium phosphate, dibasic, citric acid, purified water, and benzalkonium chloride.
The active ingredient is approved by FDA therefore you can easily put your trust in Careprost.
Which conditions does Careprost eye drop treat?
It is used to treat three specific conditions.
Intraocular hypertension
Glaucoma
Hypotrichosis of the eyelashes
Where to buy Careprost from?
When trying to achieve gorgeous long lashes, you must consider purchasing Careprost eyedrops from a trusted pharmacy.
Consult with a doctor in case of any doubts about the product and how it should be used.
You can always buy Careprost in USA and Canada via online pharmacies to save time.
Recommended Reading

Where to Buy Careprost? Storage, Uses, Side Effects, and More!
How to store Careprost eye drops?
Like most eye drops, Careprost Bimatoprost Ophthalmic Solution should also be stored in a cool environment under 25 degrees celsius.
You should keep this solution in a dry and dark place, away from sunlight.
Do not freeze the medication. Ensure that the lid and the bottle opening are clean and free of any contamination.
Like other similar eye drops, Latisse and Bimat, Careprost too comes with a short shelf life.
The shelf life is four weeks, i.e., after opening the bottle, finish or discard it within the same period.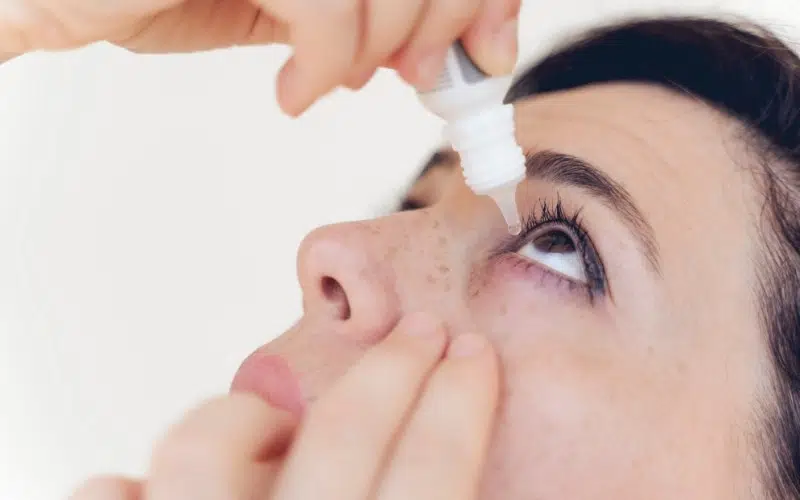 How to use Careprost Eye drop?
| For Glaucoma and Ocular Hypertension | For Eyelash Growth |
| --- | --- |
| It is famous for treating glaucoma, relaxing optic nerves, and reducing ocular hypertension damage. | Bimatoprost makes Careprost eyelash serum an excellent choice for those looking to grow their eyelashes. |
| Doctors usually recommend the eyedrop for such conditions. | Sparingly use the growth serum with the help of an eyeliner brush. |
| Use a drop of Careprost on both eyes every day at a fixed time or as prescribed by the doctor. | Apply it as tight as possible to the lash line, and avoid getting it in the eye. |
| Use the eye drop for as long as defined by the doctor. | Always clean your face and any excess product. |
There must be many more questions you would like answers to, such as
How does Careprost work?
How long does one bottle of Careprost last?
What happens when you stop using the solution?
What to do when you miss a dose?
For answers to all these questions and many more, read  Careprost Bimatoprost Ophthalmic Solution: How to Grow Your Lashes? 
Precautions
The following points should be taken into consideration before you start using Careprost eye drops:
Do not wear contact lenses while using Careprost. Remove your lenses 15 minutes before application of the medication.
Consult your doctor if you use any other eye medication before using Careprost.
If you are using two medications, keep a 10-15 minutes gap between Careprost and any other eyedrop.
Careprost Side Effects
Like most pharmaceuticals, Careprost eye drops also come with some side effects. Most of the side effects are pretty rare.
If observed, you should stop using the eye drop and consult a doctor.
Some of the side effects include:
Increased hair growth of eyelashes
Eye color change (happens in rare cases only)
Eye Pain
Itching
Headache
Change in skin color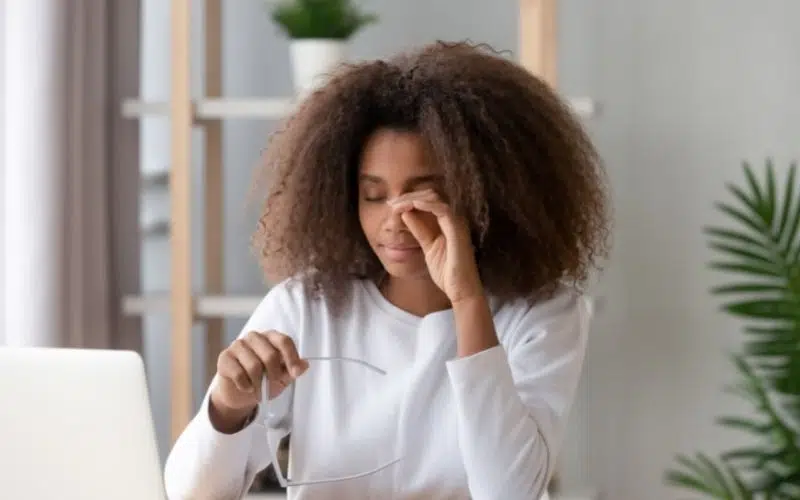 The active ingredient Bimitraprost is FDA approved and perfectly safe to use. Therefore these side effects are rarely observed.
The eye drop is used to treat eye conditions; therefore, it will not cause any damage to the eye.
It also works wonders in treating hypotrichosis of eyelashes, as one of the side effects of Careprost eye drop is promoting the growth of eyelashes.
There is a significant difference in the eyelashes.
Careprost lets you see results that speak for the lash serum itself.
Ultimately
One who wants long luscious lashes must keep in mind all the advantages of Careprost and the side effects you might face.
The ingredient Bimatoprost is FDA approved and therefore safe for usage and sale.
The wish to achieve the perfect lashes shouldn't have to be a dream anymore.
Get your first bottle of inexpensive elixir for your lashes and get closer to fluffy, long eyelashes.