Malegra is a popular medication that is actively used in treating Erectile Dysfunction.
If you've researched Malegra, you may have come across references to a gel-based version of the drug.
Malegra oral jelly 100 mg is a gel-based formulation of the same.
In addition, it is interchangeably known as Malegra 100 gel.
However, is there a topical medicine for the treatment of ED? Dive in to find out!
Does Malegra 100 Gel Exist?
The India-based company, Sunrise Remedies, manufactures Malegra.
Sildenafil Citrate is the active ingredient present in this medicine.
Sildenafil, at present, does not come in any gel-based topical solution.
Similarly, other active ingredients for ED like Tadalafil, Avanafil, Vardenafil, and so on only come in oral medications.
Recommended Reading: Does Malegra 100 Really Work?
However, there comes Malegra oral jelly, a gel-based formula devised for treating ED.
It is a boon for people who face difficulty swallowing oral tablets.
Nevertheless, masses often use the terms Malegra 100 Gel and Malegra 100 Jelly interchangeably.
Recommended Reading: Buy Malegra 100 Online: Prices, Benefits, Dosage
The research on topical treatment for Erectile Dysfunction
Though the medical industry does not have any topical treatment like Sildenafil gel or Malegra 100 gel, research has looked into the possibilities.
A recent study was conducted by the Journal of Mazandaran University of Medical Sciences on the effects of topical treatment for ED.
The study evaluates the impact of topical Sildenafil vs. oral Sildenafil to discover the more effective ED therapy.
After a brief massage, 12.5 percent of men treated with topical sildenafil obtained a full erection.
Another 12.5 percent had a mild erection, while 75 percent had no erection.
Hence, research has proved that the future may have some potential for Sildenafil gel or the Malegra 100 gel in treatment.
Also Read: Malegra 100 Oral Jelly: How to Use?
Malegra oral jelly Vs. Malegra 100 gel
Although Malegra 100 gel isn't accessible as an ED medication, certain pharmaceutical companies make an oral jelly form of Malegra called Malegra oral jelly.
It is usually sold in single-dose containers. However, it comes in various doses as per preference.
You may prefer a jelly over a Malegra tablet as it is easy to consume.
In that case, particular Malegra oral jelly has flavored products, making them easier to swallow.
Also Read: Malegra Benefits: Can it Take Over Viagra?
Malegra oral jelly: The front-runner
In contrast to other oral medications, Malegra oral jelly does not require water to show effects. The gel-based formula dissolves within a short period in the mouth.
Malegra oral jelly or Malegra 100 gel proves to be a cut above the rest by showing its effects within 15 minutes.
On the other hand, the medicine results last for about 2 hours.
Where to buy Malegra oral jelly?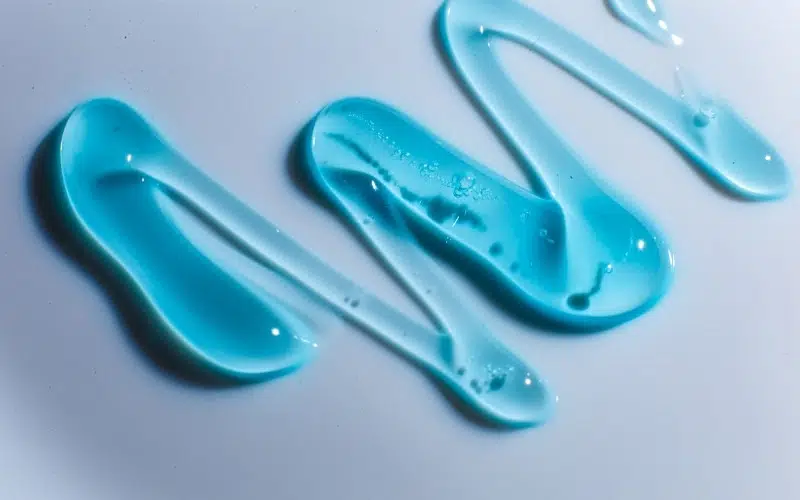 Malegra oral jelly sells globally. It is available both online and offline.
However, only on the prescription of a doctor, you can buy the gel-based formulation.
Online pharmacies have seen exponential growth in recent years.
However, you must consider a few things while making a purchase online.
The online pharmacy must be a trusted source of quality products.
For Daily Medicine is a famed pharmacy that checks all the boxes.
Recommended Reading: Malegra Vs. Viagra: The Final Showdown
Conclusion
In the United States, Malegra is currently exclusively available in tablet or jelly form.
Although research into its effects in gel form has been done, the findings are non-conclusive.
No pharma firm has campaigned for FDA approval of a gel-based version of Sildenafil or Malegra.
Frequently Asked Questions
What is the use of Malegra?
Malegra is the brand name for the generic version of Sildenafil Citrate. The drug is used in the following conditions:
1. In the treatment of ED
2. Nursing the signs and symptoms of Prostate Cancer
3. Managing the elevated pressure in the lungs
How do you use oral jelly?
The patient should consume Malegra oral jelly 15 minutes before sexual activity. Open the sachet of Malegra oral jelly and swallow it. 
In addition, it comes with a spoon. You can use the spoon to consume the same.
When should I take Malegra oral jelly?

Take this medication orally as advised by your doctor to treat Erectile Dysfunction. 
Also, take Malegra at least 30 minutes before sexual activity, but not more than 4 hours (1 hour before is the most effective).