Ivecop 12 tablet is an antiparasitic medication that belongs to a class of drugs known as anthelmintics. This medication is mainly used to treat parasitic infections of the skin, eye, and intestine. Ivecop tablets contain an active ingredient called Ivermectin which works by paralyzing and killing the parasitic worms.
Ivecop 12 mg tablets should always be taken as per the instructions given by a medical professional. Though Ivecop tablets may cause little or no side effects, it is wise to take the pills in the dosage prescribed to avoid the risk of any drug interaction.
Hence, to see whether the medication has worked effectively, your doctor may do a stool and blood test to know if the infection has been cured or not.
What is the Ivecop 12 tablet use?
Ivecop tablets can help treat the following type of parasitic infections in humans:
Scabies
Filariasis
Pediculosis
Trichuriasis
Enterobiasis
Helminthiasis
Strongyloidiasis
Onchocerciasis
However, Ivecop 12 tablets should be taken only after getting a proper medical diagnosis for such parasitic diseases. To buy Ivermectin (Ivecop 12 mg tablets) at the best possible prices from our online medical store, click here.
Ivecop 12 mg tablets are manufactured by Menarini India Pvt Ltd, one of the top suppliers of Pharmaceutical Ointments & Creams, Soap & Hand Wash in India.
What are the side effects of the Ivecop 12 tablet?
Ivecop 12 tablets can cause side effects if one takes the medication without consulting a medical professional.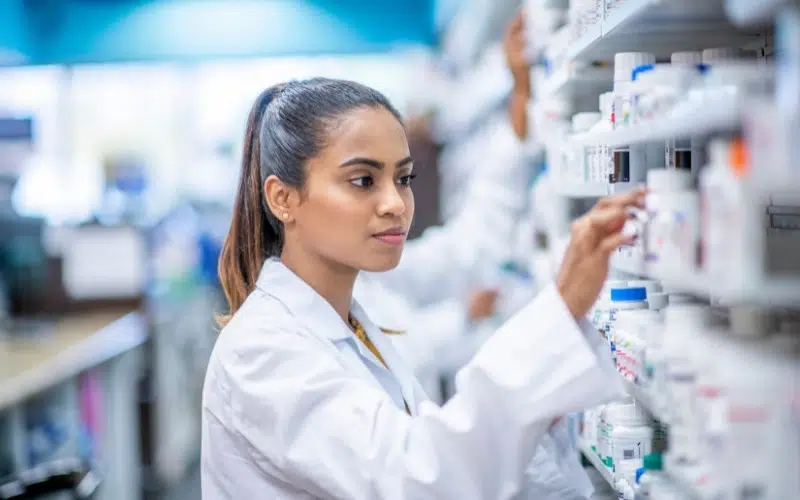 Some of the common side effects of Ivecop 12 tablets that one should look out for are as follows:
Nausea
Diarrhea
Headaches
Muscle pain
Skin rashes
Constipation
Loss of appetite
Abdominal pain
Increased heart rate
Fever, cough, or sweating
Low blood pressure levels
Swelling on the face, arms, or legs
Though some side effects may get resolved on their own and require no medical attention, consult your general physician if the side effects worsen.
Accordingly, the doctor may change the dosage of Ivecop tablets or recommend some other medication.
How do you take Ivecop 12?
Ivecop 12 mg tablets should always be taken as per the directions given by the doctor. It is generally advised to take the medication on an empty stomach, at least one hour before taking a meal.
However, avoid breaking or chewing the tablet, swallow it as a whole with a glass of water. Do not take an overdose of Ivecop medication.
Take Ivermectin as per the instruction given by your doctor.
However, one might need to retake the medication to treat the parasitic infection effectively.
Also read: How to Take Ivermectin Effectively
What if you miss your dosage of an Ivecop tablet?
If you miss a dosage of your Ivecop medication, then take it as soon as you remember it.
However, if it is almost the time for your next dose, you can skip your missed dose and continue with your regular dosing schedule. Avoid taking an overdose of Ivecop tablets.
How does the Ivecop 12 tablet work?
Ivecop tablets are the antiparasitic drug that helps treat infectious diseases like scabies, roundworm infection, and threadworms.
Such medication works by binding the muscle and nerve cells of the worms, resulting in their paralysis and death. When you should take the Ivecop 12 mg tablet depends upon the advice given by your doctor.
Also read: Ivermectin tablet vs. Injection: Which is the better form?
Is Ivecop safe?
Ivecop medication contains an active ingredient called Ivermectin. Although, the US Food and Drug Administration has approved Ivermectin medication for treating parasitic infections in humans.
However, to remain safe, take Ivecop 12 mg tablet under the guidance of a medical expert.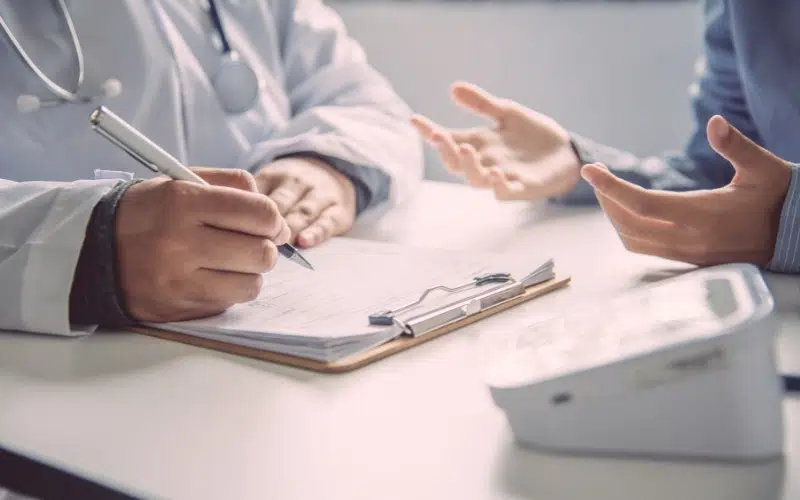 One should take the following safety measures in case of Ivecop medication:
Allergy: Avoid taking Ivecop tablets if you are allergic to Ivermectin or any other compound that might be present in the medication.
Alcohol: It is unsafe to drink alcoholic beverages while taking Ivecop tablets. Consuming alcohol while taking an Ivecop pill can increase the risk of side effects.
Pregnancy: During pregnancy, one should avoid taking Ivecop tablets. However, research is not clear about the effect of the medication on the unborn baby. Consult your doctor to discuss the risk and benefits of taking the drug.
Breastfeeding: In the case of breastfeeding, don't take the Ivecop tablet unless it is urgent. One should take the pill only when recommended by the doctor.
Liver: People with pre-existing liver diseases should be cautious while taking Ivecop tablets. Consult your general physician before taking the medication.
Driving and operating machines: Taking Ivecop tablets can cause side effects like dizziness or drowsiness. Therefore, avoid driving or operating any machinery if such symptoms persist.
How to store Ivecop 12 tablets?
Ivecop tablets should always be stored in a cool and dry place and kept away from the reach of children and pets.
Drug interaction of Ivecop 12 mg tablet
It is essential to let your doctor know about your medical history and the medicines you might be taking to avoid any drug reaction. For instance, some of the drugs that can negatively react with Ivecop 12 tablets are as follows:
Oxcarbazepine
Warfarin
Amprenavir
Erythromycin
Sodium oxybate
Valproic acid

Avoid taking alcohol or any other illicit drug with Ivecop medication. Always consult your doctor before you decide to take Ivecop tablets.
Also read: Is Ivermectin an Antibiotic or Steroid?
What are the substitutes for Ivecop tablets?
In case, Ivecop tablets prove to be ineffective in treating your parasitic infection; your doctor may change your medication or prescribe a higher tablet dosage. For instance, some of the common substitutes for Ivecop 12 mg tablets are as follows:

Ivermectol 12 mg Tablet
Ivermerc 12mg Tablet
Itin 12 Tablet
Iverset 12mg Tablet
Welmectin 12mg Tablet
To buy Ivecop 12 mg tablet at the best possible prices, visit our online medical store, Fordailymedicine.com.
Also read: What to Know About Ivermectin 3mg Tablets?