About 1 in 12 people (about 25 million) have asthma in the USA. The numbers increase every day, says the Centres for Disease Control and Prevention.
Asthma is a lifelong disease that causes breathlessness, chest tightness, and coughing. This disease makes it harder for air to flow easily through your airways, and it becomes harder to breathe.
If you have asthma symptoms, you should get hold of an asthma inhaler. Everyone who has asthma needs to carry an inhaler in case of emergencies.
Inhalers help prevent flares and keep your symptoms of asthma from getting worse. A person who has asthma should use inhalers as prescribed by the doctor.
Even if you have no symptoms or feel like you are doing better, you should continue with your regular dose of inhalers. Find out the benefits of asthma inhalers.
Different types of asthma inhalers
Most types of asthma inhalers are small enough to fit in a pocket. They are easily accessible, convenient, and effective at the same time. Each handheld inhaler works in the same way.
According to Medical News Today, there are three types of inhalers, metered-dose inhalers (MDIs), dry powder inhalers (DPIs), and soft mist inhalers (SMIs).
However, there are few differences in the working of these inhalers. For example:-
Metered-dose inhalers (MDIs): MDIs contain medicine in the form of an aerosol. A person must press the canister to activate the fuel and inhale simultaneously.
Dry powder inhalers (DPIs): DPIs deliver medication without a propellant. A person places it in the mouth and inhales the medicine into the lungs with an inward breath.
Soft mist inhalers (SMIs): SMIs are similar to DPIs as the person uses their inward breath to inhale the medicine. SMIs have more particles than MDIs and DPIs, and the medications enter the lungs more slowly.
How do you use an asthma inhaler?
Varied inhalers serve different purposes and require different techniques to use them. The most commonly used asthma inhalers are metered-dose inhalers.
Using a metered-dose inhaler like an Aerocort inhaler seems very simple. But many people do not know the right way to use the inhaler.
Here are the steps to use a metered-dose-inhaler correctly:
Getting ready
If you have not used the inhaler before, you may need to read the instructions properly to understand how it works.
Take the cap off the inhaler.
Look inside the mouthpiece and make sure nothing is in it.
Make sure you shake the inhaler 10 to 15 times before each use.
Breathe out. Try to push the air outwards.
Try to breathe in steadily
Hold the inhaler with the mouthpiece. Place your lips around the mouthpiece and form a tight seal.
As you breathe slowly through your mouth, press down on the inhaler one more time.
Take deep breaths inward.
Hold your breath
Take the inhaler out of your mouth. If you can, try to hold your breath for ten seconds. This lets the medicine reach your lungs directly.
Breathe out slowly through your mouth.
In the case of quick-relief medications, wait for at least one minute before you take your next puff.
Safety measures
Close the cap of the mouthpiece and make sure it is firmly closed.
Keep your inhaler clean by rinsing the mouthpiece with warm water.
Recommend Reading: How does an Aerocort inhaler work?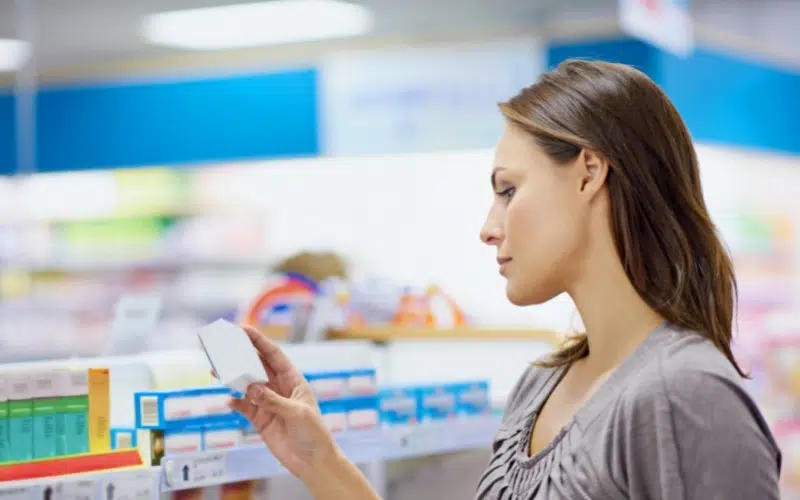 Which is the best inhaler for asthma and COPD?
Aerocort inhaler helps in the treatment of asthma. It relaxes the muscles of the air passages and makes breathing easier. Aerocort contains ingredients such as Levosalbutamol and Beclomethasone, which have anti-inflammatory properties that help make breathing easier.
Aerocort is a widely used asthma inhaler for asthma and COPD. There are also other inhalers like Foracort and Asthalin available in the market.
If you are looking for the one 'best' asthma treatment, there is no such medication that has proven to be the best among all. Instead, the medicine that has worked for you may not work for other people.
The short-term and long-term treatments for asthma depend upon your asthma severity and how often it is triggered.
Note: Consult your general physician to know which asthma inhaler can work effectively for you.
Recommended Reading: Aerocort inhaler dosage: how much to inhale?
What is the Aerocort inhaler price?
At our online pharmacy, the For Daily Medicine, we sell Aerocort inhalers at reasonable prices. However, Aerocort inhalers' prices may vary according to the given strengths.
The price of Aerocort 100 Mcg/50 Mcg Inhaler (200 MDI) per unit is $10.70. You can buy it from our online pharmacy and avail the benefits of the latest discounts and offers.
Find out how to buy Aerocort inhalers in the USA.
Recommended Reading: Asthma treatment: Aerocort inhaler in the U.S.A
What is an over-the-counter inhaler?
Inhalers can be bought through a prescription or in the form of over-the-counter medications. Over-the-counter inhalers are available at drugstores and pharmacies and can be purchased by anyone without any medical prescription.
Over-the-counter inhalers may offer temporary relief from mild symptoms. However, they do not work for severe cases of asthma.
Conclusion
An asthma attack can be life-threatening, and consistent attacks can worsen your condition by causing severe lung damage.
It is crucial to treat the symptoms of asthma at the earliest. If you have been looking for good asthma treatment, asthma inhalers are the perfect solution. If you are not certain about the effectiveness of your medication, then speak to your healthcare provider.