Asthma is a persistent disease of the lungs. It narrows and inflames the airways, causing breathing difficulty. Asthma affects 25 million Americans and causes nearly 1.6 million emergency visits in a year.
Several Asthma inhalers help in asthma treatment. Asthma inhalers are hand-held, compact devices that deliver medication to your lungs. Finding the right inhaler and using it correctly can help you get the medication you need to prevent asthma attacks.
To find the best inhaler for yourself, you need to find a balance between the medicine and the kind of inhaler that suits your need.
What are the benefits of using an inhaler?
Individuals diagnosed with asthma should have an asthma action plan outlining specific steps to prevent and treat asthma attacks, including the use of an inhaler. There are several asthma inhaler benefits. Following are the main benefits of using an asthma inhaler:-
Inhalers deliver the medication directly to the lungs. These medications typically work to either dilate the lung's airways or reduce the inflammation.
Inhalers increase the levels of oxygen in the body.
It can also sometimes prevent future asthma attacks (usually with medications that reduce inflammation) or treat an acute asthma attack.
Inhalers are the best way of delivering medication to small airways.
In terms of asthma inhalers, one would need a lower dosage of an inhaler in comparison to an oral steroid.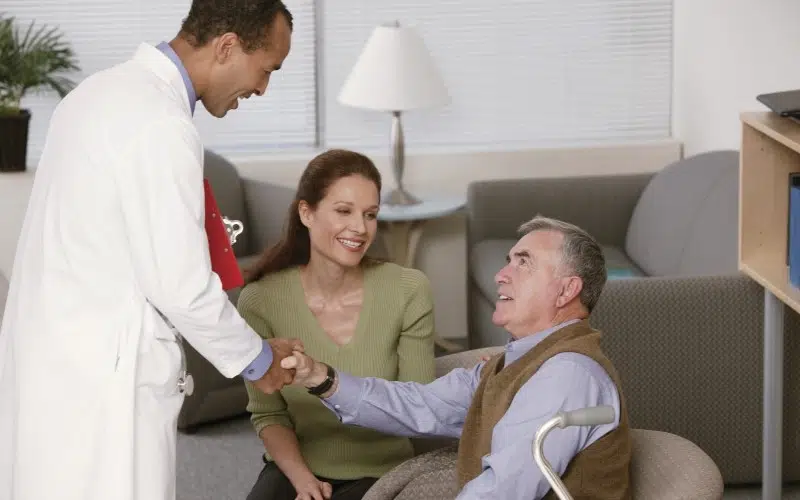 Precautions for using an asthma inhaler
Although there are several asthma inhaler benefits, many precautions are taken to ensure that there are no side effects of the medication.
You must consult a doctor before taking an asthma inhaler. The doctor will check your progress at regular intervals. This helps the doctor to see if the medications have worked properly or not.
Make sure that you do not use the inhaler along with similar inhaling medicines. For example, if you are using an Aerocort inhaler, do not mix it with medications like albuterol.
Sometimes asthma inhalers can worsen asthma symptoms such as trouble breathing or wheezing. Recommend a doctor right away if you are facing any such problems.
Additionally, asthma inhalers can sometimes cause allergic reactions. If you experience any such reactions, check with your doctor to seek immediate medical attention.
Do not take any other medication unless discussed with your doctor. This includes prescription or nonprescription (over-the-counter) medicines for colds, hay fever, sinus problems, and appetite control.
Do all people with asthma use inhalers?
Yes, most people with asthma use asthma inhalers. Since the prime asthma inhaler benefits are to deliver medicines directly to the airways and prevent asthma attacks. Many people use inhalers to relieve the symptoms of an asthma attack.
Inhalers are quite effective in treating asthma. Also, they are compact and can be used immediately before and after an asthma attack. Everyone who has asthma needs to carry a quick-relief medicine like an inhaler. An inhaler helps stop the symptoms from getting worse at any point in time.
If you want your hands on a good inhaler, try an Aerocort inhaler, get the best offers of Aerocort inhaler at our online pharmacy Fordailymedicine.
Recommended Reading: Aerocort inhaler V/S Asthalin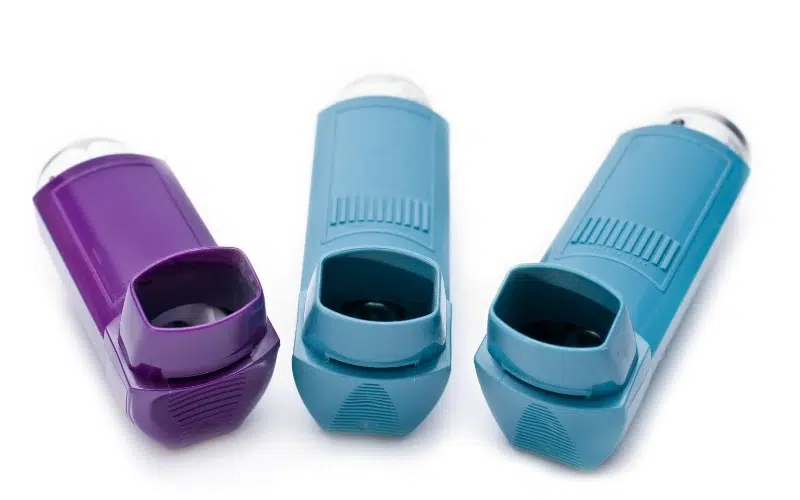 Which inhaler is good for asthma?
The inhaler you use depends on your dosage, your severity of asthma, age, and the side effects of the inhaler. It also depends upon the asthma inhalers benefits that they provide.
Although, doctors usually recommend using bronchodilators in asthma treatment. Bronchodilators like Aerocort inhalers help treat asthma symptoms by relaxing the muscles around the airways and clearing the mucus from the lungs.
Almost most people suffering from asthma use a bronchodilator like Aerocort and Foracort to help open their airways. Since bronchodilators are also known as 'quick relief' or 'rescue inhalers,' they work instantly to provide relief.
Recommended Reading: Asthma Treatment: Aerocort inhaler in the U.S.A
Conclusion
Doctors often recommend inhalers to asthma patients due to the varied benefits of asthma inhalers. Inhalers not only treat asthma but also prevent sudden asthma attacks. The use of asthma inhalers can reduce your trips to the hospital and help reduce your medical expenditure.
Inhalers are relatively safe and convenient to use. They may cause some common side effects which are tolerable and treatable in the long run.
Frequently Asked Questions
What do inhalers do to your lungs?

People with asthma use inhalers when suffering from an asthma attack. Bronchodilators are the most commonly used inhalers that help in asthma treatment.
These medicines are breathed through the mouth and help relax muscles that tighten around your airways.
Such medications help open the airways and allow more air into the lungs and making it easy for you to breathe while suffering from asthma. 
Is Aerocort a corticosteriod?

Yes, Aerocort inhaler is a corticosteriod. It provides relief to the inflamed parts of the airways that are caused due to asthma. Aerocort reduces inflammation by blocking the release of certain natural substances that cause allergic symptoms. It also helps lessen swelling, redness, itching, and allergic reactions. 
Which is the safest asthma medication?

There is no one asthma medication that can be considered the 'safest.' In fact, most asthma medications are combined to get the best-desired results. The goal of asthma medication is to control symptoms and reduce asthma attacks with minimum side effects.
There are several benefits of an asthma inhaler, and its effectiveness depends on the type of medication you are taking. 
However, the choice of the medication depends on the patient's symptoms and their response to the drug.