Asthma is a breathing disorder that narrows the airways, swells, and generates excess mucus, making breathing difficult. If you are wondering what would be the best way of treating asthma? The answer would definitely be an asthma inhaler.
According to the Centres for Disease Control and Prevention, In the U.S, around 8.4% of adults aged 18 and above have asthma. It can negatively impact a person's daily life routine.
What's more, an individual may struggle to manage their asthmatic condition regularly. As a result, people facing more barriers at work or home may find it difficult to control their asthma. During the pandemic, the situation of asthma patients worsened even further.
What are the causes of asthma?
Asthma is a chronic disease that makes breathing difficult. Asthma causes can vary from person to person. Still, one thing is consistent when your airways contact any trigger.
The airways become inflamed, narrow, and filled with mucus.
Exposure to various irritants that result in allergies can also trigger asthma symptoms. Some of the triggers include:-
Physical activity
Cold air
Respiratory infections, such as common cold and flu.
Air pollutants and irritants such as smoke.
Airborne allergens include pollen, pet dander, dust mites, and mold spores.
Certain medications include beta-blockers, aspirin, and nonsteroidal anti-inflammatory drugs such as Ibuprofen.
Stress and intense emotions and incidents
Gastroesophageal reflux disease (GERD)
However, with the help of an Aerocort inhaler uses asthma is prevented and controlled.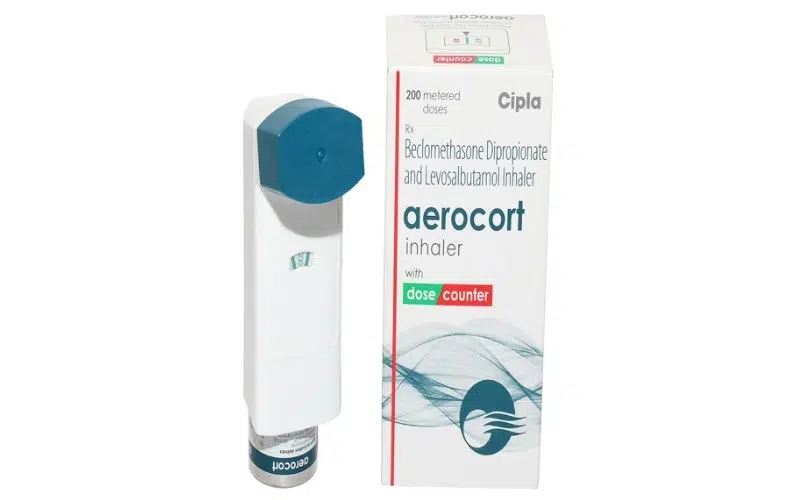 What is the best treatment for asthma?
Prevention and long-term control are the key points to stopping asthma attacks before they occur. Asthma treatment usually involves the following two things:-
Learning to recognize your triggers
Taking steps to avoid the triggers
The most common and effective asthma treatment is asthma inhalers. You never know when an asthma attack will occur on suffering from asthma.
Hence, fast-acting rescue medications (asthma inhalers) like Aerocort inhaler which offers many uses and benefits are the best way to ease asthma symptoms. Other such examples of inhalers are Foracort and Asthalin.
Additionally, inhalers help relax the muscles tightening around the air passages and making breathing easier. It is a fast acting medication. They get the medication directly to the airways, which help open the air passages.
Effective asthma treatment requires routinely tracking the symptoms and measuring how well the lungs function.
Taking the correct precautionary measures in time can help make asthma a manageable health condition in the long run.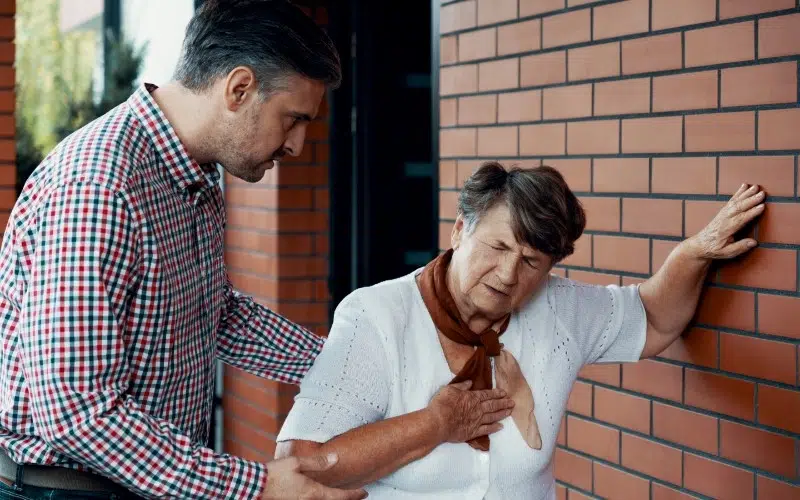 Aerocort Inhaler Uses
Aerocort inhaler combines Levosalbutamol and Beclomethasone. It helps in treating asthma symptoms such as shortness of breath, chest tightness or pain, wheezing,
There are several Aerocort inhaler benefits and uses. It relaxes and widens the muscles in your airways.
Aerocort inhaler works as a bronchodilator. It relaxes and opens the air passages, calming muscles in the airways, and increasing oxygen flow in the lungs.
Such an inhaler also works as a steroid by blocking the production of certain chemical messengers. These messengers cause inflammation and allergies in the body.
An Aerocort inhaler has several uses and benefits, hence a doctor will guide you on its usage. In order to experience ease in remembering, use it around the same time.
Even if you see an improvement in your condition, do not stop taking the medication.
Recommended Reading: What is an asthma inhaler? Know how it works.
Is an Aerocort inhaler good for asthma?
Aerocort inhaler uses is to primarily treat asthma. It also treats chronic obstructive pulmonary disease (COPD). COPD is a lung disease. It is a long-term respiratory problem which causes airflow limitation.
Its composition, such as the Levasalbutamol and Beclomethasone dipropionate, helps relieve asthma symptoms.
Levosalbutamol is a short-acting adrenergic receptor used to treat asthma and chronic obstructive pulmonary disease.
You can buy an Aerocort inhaler online at our pharmacy, the Fordailymedicine.
On the other hand, Beclomethasone dipropionate is a glucocorticoid. It reduces the swelling of the airways.
Recommended Reading: Asthma Treatment: Where to buy Aerocort inhalers in the USA 
Frequently Asked Questions
Is an Aerocort inhaler used in pregnancy?

Aerocort may be unsafe to use during pregnancy. Aerocort inhalers should not be used unless necessary.
However, there are limited studies on this.
Some studies have shown that inhalers harm the developing baby during pregnancy. Aerocort inhaler contains steroids and bronchodilators that might harm the fetus in the womb.
It may also cause side effects like sore throat, headache, and fungal infection that may affect the fetus. 
The doctor will check the potential risks and benefits of the medications before prescribing them to you.
Please consult your doctor if you want to use an Aerocort inhaler during pregnancy. 
Is an Aerocort inhaler used for babies?

Aerocort should not be used in children less than 12 years of age. Children above the age of 12 can use Aerocort per the doctor's recommendation.
Infants are treated with medicines usually given through a nebulizer or an inhaler. The use of a spacer or mask is essential while administering the medication to infants.
The spacer makes it easier for the babies to take medicine directly to the needed organ.
Usage Related Query
Can we use an Aerocort inhaler for cough?
Asthma symptoms vary from person to person. You may suffer from infrequent asthma attacks or have symptoms only at certain times.
Some common asthma symptoms include shortness of breath, chest tightness or pain, coughing, and wheezing. 
Aerocort inhaler helps treat cough by soothing the airways and suppressing the need to cough. It is a fast-acting bronchodilator that works by expanding the airways in the lungs.   
  
Aerocort inhaler offers quick relief to the lungs as a corticosteroid inhaler. It helps in relieving inflammation, which significantly helps in treating coughing.
What is Aerocort Rotacaps?
Aerocort Rotacaps is the capsule version of the Aerocort inhaler. It is a combination of Beclomethasone Dipropionate and Levosalbutamol.
It may be used to relieve asthma symptoms like sneezing, difficulty breathing, and tightness in the chest.
What are Aerocort Rotacaps used for?
Aerocort Rotacaps are used to relieve asthma symptoms. They work similarly to an Aerocort inhaler.
Rotacaps contain anti-inflammatories properties that help in reducing the inflammation caused by asthma. It controls and prevents occasional flare-ups of asthma.
They also manage asthma symptoms like coughing, chest pain, and allergic reactions.