Salbutamol vs Albuterol. What are they, and are they the same? Let's clear up the confusion.
There is no difference between Salbutamol and Albuterol. They are the same and used interchangeably.
Salbutamol, also known as Albuterol, is used to treat or prevent Bronchospasm caused by Asthma or Chronic Obstructive Pulmonary Disease (COPD).
A Bronchopasm is the obstruction of the airways, which makes breathing difficult.
Albuterol (Salbutamol) is a Bronchodilator that widens the airways to make breathing easier.
These medications are sometimes referred to as puffers or inhalers because the medicine is typically inhaled.
Asthma inhalers reduce the likelihood of adverse effects and drug interactions.
Salbutamol or Albuterol: What are they used for
In The comparison of Salbutamol vs Albuterol, it is crucial to understand that they are the same medications and can be used interchangeably.
Salbutamol (Albuterol) is a Bronchodilator and reliever medicine with a rapid onset of action.
It is a member of the class of medicines known as Short-Acting Beta-2 Adrenergic Agonists.
Salbutamol (Albuterol) is a rescue inhaler used to relax and dilate the airways during an Asthma attack.
It prevents and treats wheezing, coughing, chest tightness, and shortness of breath in patients with Asthma and Chronic Obstructive Pulmonary Disease (COPD).
Asthma
Asthma is a chronic respiratory disease in which the airways become constricted, swollen, and produce excessive mucus.
Patients can be triggered into an Asthma attack by exposure to cold air, allergens (such as pet dander), and physical activity.
In minutes, an Albuterol inhaler can alleviate wheezing, coughing, shortness of breath, and chest tightness, all of which are Asthma attack symptoms.
Salbutamol can manage Asthma symptoms. Also, it provides quick relief during Asthma attacks.
Some quick relieving inhalers containing Salbutamol (Albuterol) are Ventorlin CFC free inhaler and Asthalin HFA inhaler.
Chronic Obstructive Pulmonary Disease (COPD)
COPD is a long-lasting lung condition that restricts airflow and creates breathing difficulty.
It is an umbrella term for Chronic Bronchitis, Emphysema, or a combination of the two conditions.
COPD can be caused by long-term exposure to pollution, chemicals, or dust.
Albuterol (Salbutamol) can treat the symptoms of COPD. The most common symptoms of COPD include a smoker's cough (a cough that produces phlegm), shortness of breath, wheezing, and chest tightness.
This medication can manage COPD symptoms and treat acute COPD.
Albuterol is also used 15 to 30 minutes before exercise to avoid an Asthma attack.
However, Albuterol (Salbutamol) is not a cure for Asthma or COPD.
Salbutamol is occasionally used in hospitals to treat Hyperkalemia, a disease characterized by abnormally high potassium levels in the blood.
Occasionally, it is also advised for patients with severe allergic reactions that cause breathing issues (Anaphylaxis).
Also Read: Levalbuterol vs Albuterol: Which is More Effective?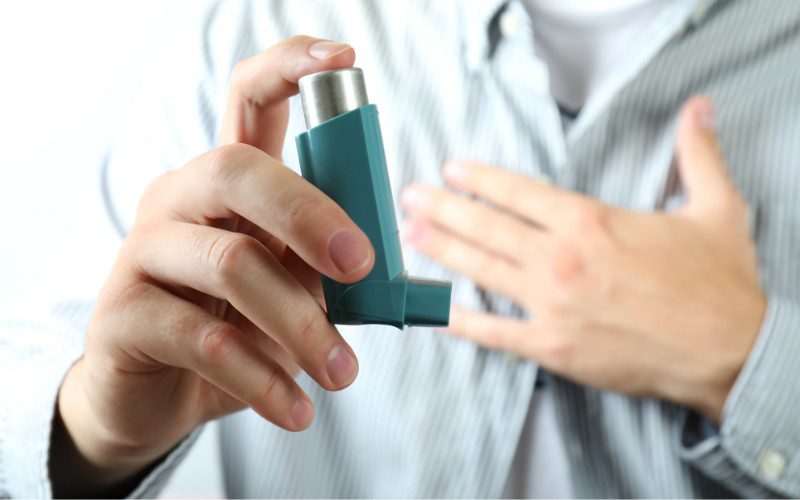 How much Albuterol or Salbutamol should be taken
The dosage of Albuterol depends on the type of inhaler used.
The Aerosol inhalers Ventolin HFA, ProAir HFA, Proventil HFA, and the powdered ProAir RespiClick are Metered-Dose Inhalers.
Metered-Dose Inhalers offer the same amount of medication with each puff.
Each time you press the canister to release the medication, the mouthpiece receives 108 mcg of Albuterol Sulfate.
One to two inhalations (puffs) are recommended every four to six hours or as your doctor directs.
You can also take them 15 to 30 minutes before exercise or another trigger, but you should wait at least 4 to 6 hours between doses.
Albuterol is also available as an inhalable mist solution.
This formulation is marketed under the trade name Accuneb. It is available in doses of 0.63 mg and 1.25 mg, to cater to the age and severity of the patient's symptoms.
If your doctor has prescribed Accuneb, you should take it three to four times daily or as directed by your doctor.
Do not exceed the Salbutamol dosage prescribed to you.
Symptoms of an overdose include a rapid heart rate, an irregular heartbeat, dizziness, nausea, Insomnia, headaches, and fluctuating blood pressure.
Low potassium levels in the blood can be caused by an Albuterol overdose, which can lead to heart difficulties, muscle spasms, and paralysis.
Side effects of Salbutamol or Albuterol
The adverse effects of Albuterol (Salbutamol) inhalers vary depending on the medication taken.
Aerosol inhalers, powder inhalers, and nebulizers frequently cause the following adverse reactions:
Nervousness
Sore throat
Dizziness
Tremors
Muscular or bone pain
Difficulty breathing
Irregular or rapid heartbeat
Chest pain
Allergic reactions include rash, hives, itching, or facial swelling (including throat, eyes, and tongue)
Which can interact: Salbutamol vs Albuterol
Albuterol or Salbutamol is the same medication and they may interact with certain medications, including prescription and over-the-counter medicines, vitamins, and herbal supplements.
Corticosteroids
Xanthine derivatives
Certain medications for Depression
Medicines to control an irregular heartbeat
Recommended Read: Ventolin vs Albuterol: What's the Difference?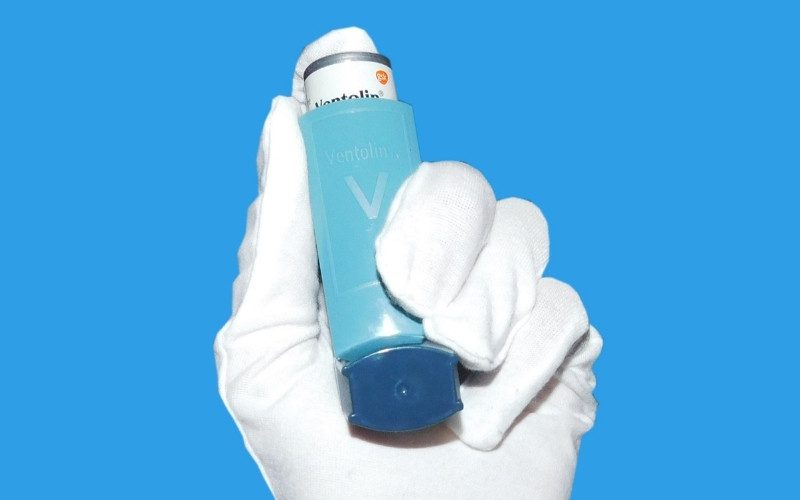 Is Alboterol or Salbutamol a steroid
Contrary to popular perception, Albuterol or Salbutamol is not a steroid.
Albuterol is a Bronchodilator that facilitates breathing by dilating the airways.
It is a Short-Acting Beta-2 Antagonist (SABA), which means its beginning of action is quick.
In addition to a rescue inhaler, some Asthma patients receive a Corticosteroid as a "control" medication, which may lead to confusion with Albuterol.
In contrast to rescue treatments, frequent use of steroids is necessary to prevent Asthma symptoms.
More medications like Long-Acting Beta-2 Antagonists (LABA) can reduce Asthma symptoms and attack frequency.
Conclusion: Salbutamol vs Albuterol
A comparison of Salbutamol vs Albuterol gives no difference. They are interchangeable terms.
If you are using Salbutamol, you are using the same medication, Albuterol.
Remember to get medicines from a reliable online pharmacy and follow the recommendations on the label.
From a medical standpoint, it can be assured that Salbutamol and Albuterol are the same.
.